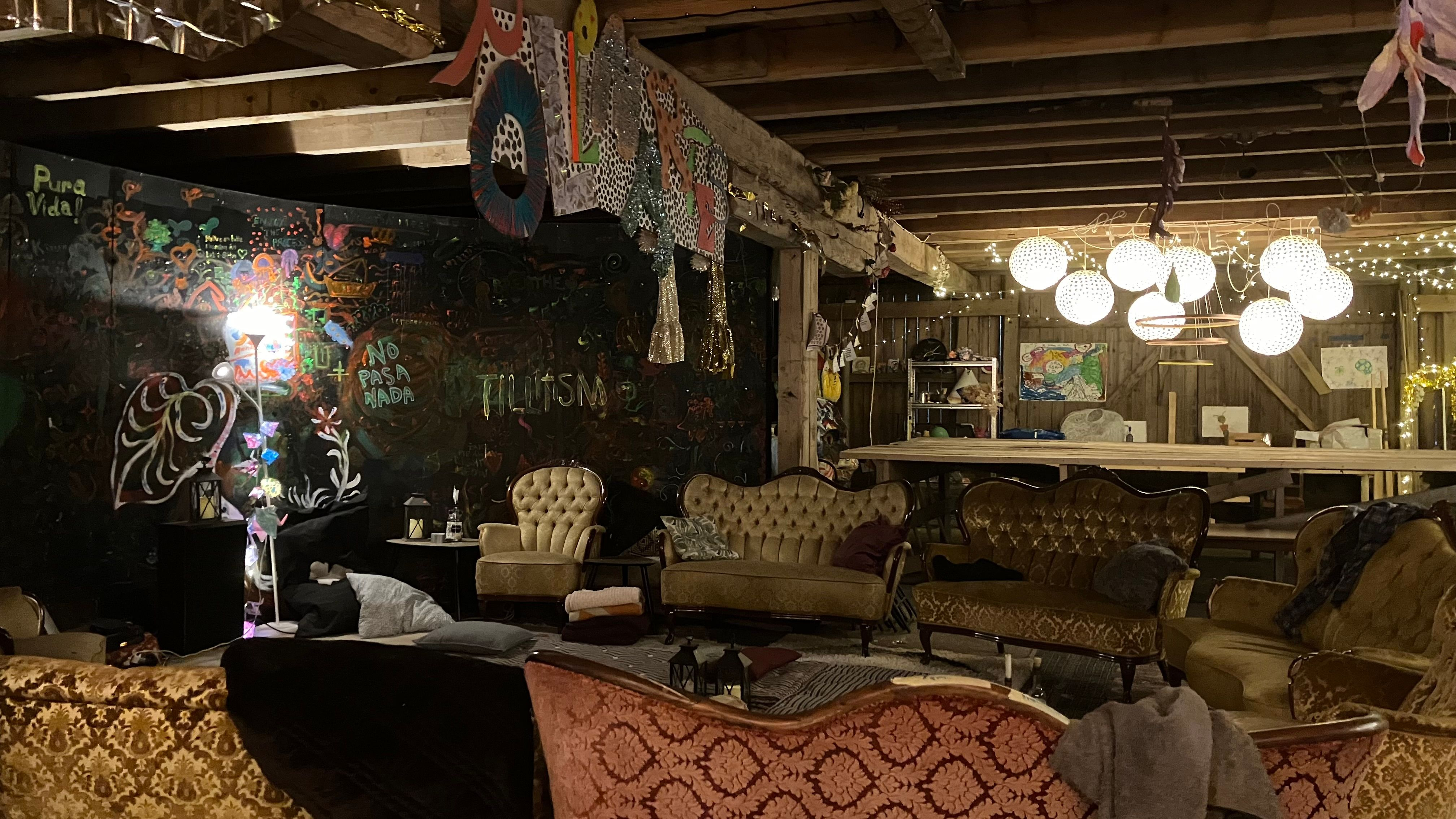 Alversjö
Welcome to the Alversjö membership platform. This is where you become a member to explore the space between dreams and realities.
About
---
We are very glad that you are becoming a member of Alversjö also called the .land-project. Memberships, together with contributions from events, is what lets us have this beautiful land.

Memberships: To become a member you need to pay an annual fee of 600 SEK/year, or 50 SEK/month.

Becoming a member gives you access to the land when there is not an event on the land. It also means that you are part of the community and can run advice processes to do projects at the land or host events. You become a co-creator!

We want to continue being a trust based community. So the responsibility to check your .land membership is on you. We are assuming, that all of us using the land want this project to thrive and continue evolving as an experimental playground for our collective dreams. 

Klick the buttons below to become a member.

PS: The project benefits greatly from the financial liquidity burst of the 600 SEK yearly memberships, so if you can, please take that option.

Donations:  Be it surplus from a burn or you are just feeling extra lavish this month we would love your one time donation. Donations do however not count as memberships, so split up your payment into to transactions if you also want a membership.

Borderland.land crowd funder contributors: Oh man do we love you fabulous people! You contributed your Borderland 2020 membership, you donated to the funding events during 2021 and you spurred us on all the way through finalising the purchase. From the bottom of our hearts, Thank you!

As promised, if you donated more than 1000 SEK during this process we would like to gift you a Alversjö membership for 2022 and 2023. Please use the "redeem crowdfunder membership" option below. (Sadly we have to charge you a small symbolic fee, otherwise open collective has a bad time. We hope you are okay with this.)

Even though you donated during the crowdfunder you can of course sign up for a regular membership. This can give the project a well needed head start and help us take care of some basic infrastructure challenges. Dependable recurring revenue is what gives us favourable conditions with the bank, so please consider this option if you have the means.

Regards
Everyone in the Alversjö community.
Contribute
---
Become a financial contributor.
Projects
Support the following initiatives from Alversjö.
Fixing up the Brewery at Alversjö, so all parts of the building are usable.
Events
Alversjö is hosting the following events.
3 weeks retreat to meditate and co-create the Alversjö Monastery.
Show up with Burning Hearts and -Minds to explore and co-create around the most important and dif...
Read more
Alversjö is all of us
Our contributors
196
Thank you for supporting Alversjö.
The Buttefly ...
donate (one time)
€400 EUR
Johannah
Membership (yearly)
€120 EUR
Budget
---
Transparent and open finances.
Total disbursed
€589.32 EUR
| Tags | # of Expenses | Amount (EUR) |
| --- | --- | --- |
| no tag | 4 | €587.37 |
Contributions received
195
Amount collected
€5,275.84
| Tiers | # of Contributions | Amount (EUR) |
| --- | --- | --- |
| recurring | 98 | €4,750.00 |
| one-time | 97 | €525.84 |