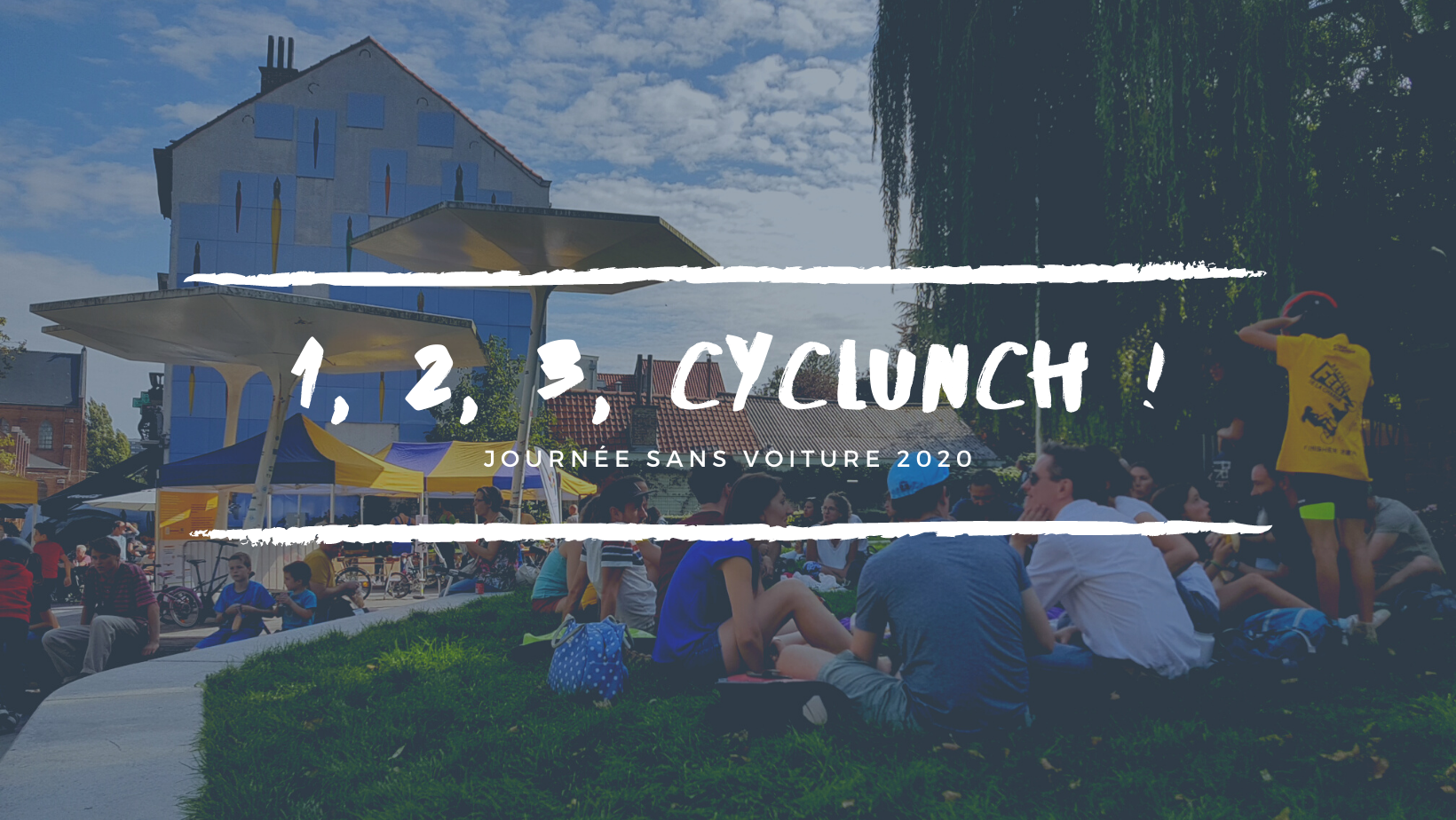 1, 2, 3, Cyclunch !
La journée sans voiture, on en profite ensemble !
Sunday, September 20, 2020, 11:00 AM - 7:00 PM (UTC+01:00)
About
Programme: 
9-11h: café pour les lève-tôt 
11-13h: cyclunch
13-17h: la balade à vélo 
17-19h: apéro 


Participation: 
- Préparer quelque chose à manger pour le Cyclunch 
- Cagnotte contribution libre 
- Aider à organiser (si vous voulez) 

Et PAF et P.A.F. combien ça coûte ? La Jacqueline a une petite cousine et en aimerait bien une deuxième, une Get Box pour elle et les oreilles musicales qui sont autour d'elle. Aide-nous à rassembler le budget en contribuant de manière libre à la cagnotte (objectif 650€) > tu donnes zéro (c'est très bien), 10, 20, 30 ou encore 50€ (50x très bien !). 

 
Voir event Facebook: 
Budget
---
Transparent and open finances.
Registration to 1, 2, 3, Cyclunch ! (Contribution achat G...
from Antonella Mendola • 9/19/2020
Today's balance
€114.56 EUR
Estimated annual budget
~ €114.56 EUR