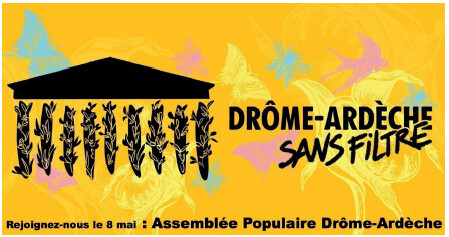 Une cagnotte pour nos artistes !
Permettre à des artistes de venir se joindre à nous ? Mettre de l'ambiance, réchauffer nos cœur et ranimer la flamme !
About
---
L'assemblée populaire du 8 Mai sera une expérience démocratique sans filtre et sans précédent !

Durant cette journée inédite, des artistes égaieront ce moment afin d'y apporter de la couleur, de la joie et une touche festive !

De belles surprises sont à l'honneur au cours de cet évènement.

Etant de simples citoyens comme vous, nous avons besoin de votre soutien financier pour le défraiement de ces artistes, mais aussi pour la logistique et les dépenses nécessaires pour monter ce projet.

A votre bon cœur amis participants ! Même une petite somme peut vraiment faire la différence !

Merci à tous et à toutes !

Amour !

NB: Contribuer bien sur  'Une cagnotte pour nos artistes ! '
Budget
---
Transparent and open finances.
Registration to Une cagnotte pour nos artistes ! (Une cag...
from Lucie C. •
Total disbursed
€778.33 EUR