Peer support, exchange best research practices, biweekly expert input
Covering all aspects of Open Science; Research Integrity; Scholarly Reading, Writing & Publishing; [agile] Research Project Management; and Career Development
>>
calendly.com/access2perspectives/free-exploratory-session
Join our community to receive peer support and exchange best research practices across disciplines along with biweekly expert input on agile research project management; open scholarly reading, writing & publishing; career development guidance, and anything Open Science practices.


Your contribution
We leave it up to you what amount to chose, depending on your current capabilities to invest in yourself and your research career development and how you perceive the value of this programme, based on your personal experience level. 
Regular contribution: € 79.- per month*
Reduced contribution: € 42.- per month*
Scholarship inquiries: email us at

[email protected]

 
* You can cancel the subscription at any time on a monthly basis for future payments.



By joining our community you will receive and gain
access to our membership area (Moodle) with selected task and info sheets, training materials, recordings of live sessions
biweekly Q&A with our trainers and experts
access to our exclusive discussion forum (Discourse)
 weekly accountability sheets, tips & tricks by e-mail
access to our community Facebook group
access to our public live events and training sessions (free of charge)
Topics


[agile] Research Project Management
Design Thinking, Agile & Lean methods in Research 
Digital Open Science Tools 
Research Data Management 
FAIR & CARE Principles
Scientific Reading, Writing & Publishing
Strategic and efficient reading
Scholarly Writing strategies, style & structure
Scholarly publishing: affordable and Open Access
Research Integrity
Good Scientific Practices 
Responsible Research and Integration 
Epistemology 
Ethics in Science 
Research Animal Welfare 
Sustainable Research 
Open Science Principles 
CARE Principles (#beFAIRandCARE)

Career Development
Reputation Building as an expert in your research field - online and offline
Presentation Techniques
Intercultural Competences
Multilingualism in the research workflow
Science COmmunication to various stakeholders
Open Science
Open Access 
Open Data  
Open Peer Review 
Open Source Hardware, Software & Code 
Knowledge Transfer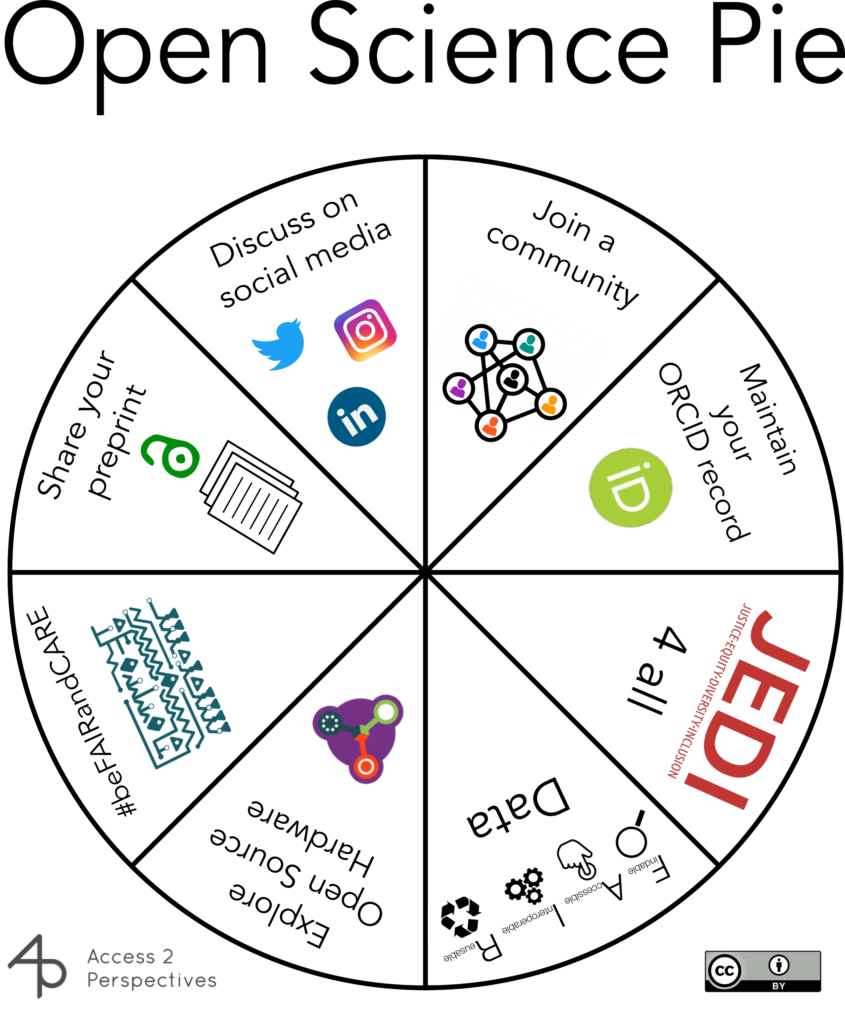 >>