Hiring
Come Work at a Mission Driven Tech Company with High Impact that Cares about You
Do you want to get paid to work on your passion for open source, mutual aid, and the commons, while earning a good livelihood and having great work-life balance? Come work with us!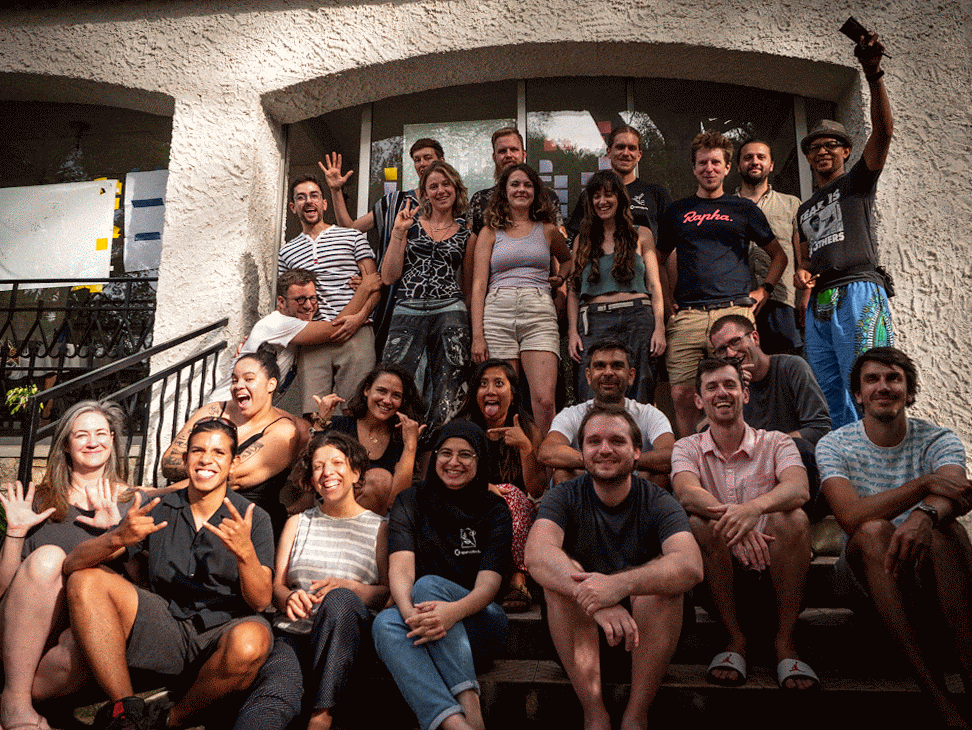 Open Collective is a financial and legal toolbox for grassroots groups. We support 15,000 groups and 30+ nonprofits around the world with one shared backend solution for fundraising and money management. This year our Collectives are on track to raise and spend $35 million dollars in full transparency.
$60k/year for 40 hrs/wk (or 30 hrs/wk pro rata). Must live in the US. Applications open until March 24th.
Open Collective Foundation (OCF) is a nonprofit fiscal sponsor with an open source tech platform, that is enabling 500+ groups to access 501(c)(3) status and fundraise in full transparency. Our Collectives include mutual aid groups, public interest open source tech, social justice movements, humanitarian aid, climate action, and many kinds of communities with missions focused on education, civic engagement, and positive social impact. Solidarity is our guiding principle. Our Collectives raised over $30m in 2022, representing 100x growth since 2019. We are scaling our team to meet increasing demand.
What Makes Us Different
OCF is a tech-first nonprofit. We are one node in a growing international network of 30+ fiscal sponsor organizations who use Open Collective, an open source software platform for transparent fundraising and money management, to create efficiencies with money and amplify impact in communities. Globally, the network supports 15,000+ Collectives. Our tech platform and mission are all about transparency, collective collaboration, and practicality—we apply the same principles to how we run OCF as an organization.
Learn more
Tasks & required skills/experience
Accounts payable & receivable processing in a 501(c)(3) nonprofit
A key part of our service is receiving money and paying out expenses for our Collectives. We need someone with nonprofit financial admin/bookkeeping skills.
Responding to user support inquiries
Answering questions, pointing people to documentation, customer service skills. Our financial admin processes are 'front of house' services that often directly involve our Collective members.
Who we're looking for
An operations and community-oriented person who is:
Excited to be a driving force behind our operational functions and to support our Collectives to make the best use of our services
Self-motivated and autonomous, to thrive in our fully remote, high-trust, low-hierarchy environment
Comfortable with and excited about technology, able to learn new digital tools quickly, and eager to understand the ins and outs of the Open Collective software platform
Based in the United States
Additional desired experience
(We don't expect you to have all of these! Any of them would be a bonus).
Fiscal sponsorship
Fast-growth organizations and start-ups
Tech tools like Slack, Loom, Google Workspace, Trello, Loomio, GitHub (extra points if you've used Open Collective, of course!)
Experience in collectives, cooperatives, activism, radical movements, solidarity economy
Compensation & role details
This is a fully remote position (we don't have any physical offices and our team is distributed across time zones)
Highly flexible schedule (we have a few weekly meetings and the rest us up to you)

Open to applicants anywhere in the United States (sorry, we can't consider international candidates)

The pay will be $60k plus benefits (including health insurance)
We are seeking someone to commit 30-40 hours per week (pro rata pay for less than 40 hours)
To apply
If you have questions, reach out to [email protected]