Hiring
Come Work at a Mission Driven Tech Company with High Impact that Cares about You
Do you want to get paid to work on your passion for open source, mutual aid, and the commons, while earning a good livelihood and having great work-life balance? Come work with us!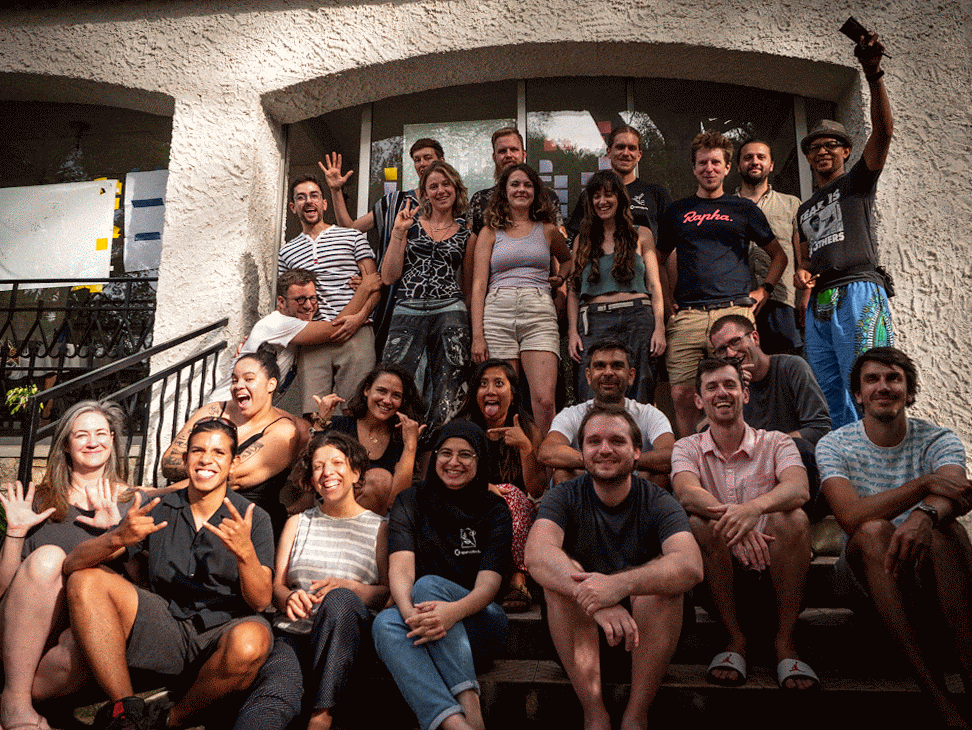 Open Collective is a financial and legal toolbox for grassroots groups. We support 15,000 groups and 30+ nonprofits around the world with one shared backend solution for fundraising and money management. This year our Collectives are on track to raise and spend $35 million dollars in full transparency.
Customer Support Representative
Open Collective is currently seeking a Customer Support Representative who is passionate about the future of money, collective work, transparent budgets, open source, mutual aid, and distributed leadership.
Responsibilities
Understanding user needs, providing solutions to user support inquiries, directing users to documentation, and conversing with them in a friendly and professional manner
Troubleshooting technical issues related to our products or services
Following clear, specific directions to solve basic user software issues
Collaborating with other teams to ensure the timely resolution of customer issues
Identifying and escalating complex issues to the appropriate department
Providing feedback on the efficiency of the customer service process and subsequent solutions
Adjusting to ever-evolving (ever-improving!) workflows
Who we're looking for
This position requires:
Fluency in English
Strong customer service skills and sensibilities
Excellent communication and interpersonal skills
The ability to learn new digital tools quickly
We want to work with someone who is:
Inspired by Open Collective's mission to make communities sustainable
Excited to support/educate our users to make the best use of the Open Collective platform
Self-motivated and autonomous, able to thrive in our fully remote, asynchronous environment
Detail-oriented, practical and organized
Great at handling information overload and finding the path forward
Flexible and comfortable working in a fast-paced startup environment
Eager to understand the ins and outs of the Open Collective software platform
Experienced with working openly or excited to develop this practice
Not required, but a bonus:
Fluency in language(s) other than English (we have users all over the world)
Basic experience with databases (we use PostgreSQL) and/or Metabase to identify and fix data related issues
Experience writing or updating user guides/documentation
Experience working with online tools like Slack for daily communication, Loom for asynchronous recordings, Google for file sharing and copy editing, Coda for everything, Loomio for decision making, GitHub for product development, and Around for video-conferencing (extra points if you've used Open Collective, of course!)
Experience in collaborative communities like the ones that use our platform (open source projects, art collectives, cooperatives, activist groups, solidarity economy projects)
Compensation and benefits
USD $25-30/hr
About 10 hours per week (to start)
Fully remote position (i.e., suitable for digital nomads and people seeking to "work-from-home" - we don't have any physical offices)
Highly flexible schedule (only a couple weekly meetings; the work is largely asynchronous, as our team is distributed across time zones)
Twenty-five days of paid time off per year, plus 10 days for chosen holidays
USD $500 per year toward workspace expenses
An opportunity (though not strictly required) to travel when we have full-team in-person retreats with transportation, accommodation, and meals covered during our time together (the last one was in September 2022 in La Ciotat, France)
Opportunity to grow in the role, with support for professional development and encouragement to influence strategy and share ideas
A little about Open Collective
Open Collective, an open-source software company founded in 2015, is committed to supporting grassroots groups and communities around the world with transparent fundraising, money management, and legal tools. We're proud to have supported over 15,000 groups and 30+ nonprofits globally, raising and spending $35 million dollars in full transparency. Our platform helps open source projects, community projects, and mutual aid groups thrive all over the world, and we are on a long-term path toward community governance.
"Open Collective" means transparency ("Open") and community ("Collective"), and thus our platform is built on values of openness, transparency, and collective collaboration. The team is a group of optimistic, driven, nerdy, and open people. Our culture, though ever-changing and sometimes chaotic like many start-ups, is also oriented toward care, candor, rigor, generosity, and autonomy. (You can read more about our values in our Community Guidelines.)
Our international, fully-remote, highly-collaborative team currently includes members in Spain, France, Belgium, Germany, the UK, Romania, the United States, Mexico, Canada, Indonesia, Brazil, India, and New Zealand. To learn more about the company, watch this 50-second video, skim through our blog, and read about our strategy. We look forward to learning more about you, too!
The support team
The support team at Open Collective is currently based in Indonesia, Canada, the UK, and the US. We are responsible for providing exceptional customer service and support to our users, ensuring that their inquiries and concerns are resolved in a timely and professional manner. We are a new and growing team, and we need to your help as we continually improve and optimize our user support systems, utilizing performance analytic reports to inform strategic decision-making and reduce workload and ticket response times, while - of course - continuing to provide quality customer support.
A few more notes about our team:
We are a small shop, and you will have significant influence over the way this work evolves
We use Slack and other tools a lot for asynchronous discussion, since we are spread all over the world
We work closely with the administrators of "fiscal hosts" using the platform (think of them as power users) to ensure we perform well
We work in a fast-paced environment, but are trying to create spaces for slowness and reflection
Join us!
We'd love to hear from you. Applications are open through June 2nd. To apply. If you have any questions, reach out to us at [email protected].