A new form of association,
transparent by design.
The Internet generation needs organizations that reflect who we are; where anybody can contribute to a shared mission; where leaders can easily change; and where money flows in full transparency. Create an Open Collective for your community.
Join the movement of open, transparent, and sustainable communities.
There are many ways to participate: create a Collective, become a fiscal host, make a financial contribution, attend an event, or spread the word about Collectives you love.
Create a Collective
A group of people with a shared mission that operates in full transparency 👀
Create a Collective for your group and unlock the power of your community. Learn more.
Become a sponsor
Great companies supporting great Collectives 💙
Support Collectives on behalf of your organization. You'll get an invoice for every financial contribution as well as a monthly report.
If you're looking to financially support an initiative through Open Collective, let us know and we'll gladly help it get up and going.
Become a financial contributor
For those who believe in giving back
Discover Collectives that need support. Contribute to the efforts of projects you love.
Contribute 🙌
Building Open Collective together 🚀
Do you believe in supporting open and welcoming communities? Open Collective is open source (MIT), so anyone can contribute code or report issues publicly.
Our goal is to enable communities around the world to operate as open and transparent Collectives.
Special thanks to all of you who've already contributed in some way! 🙏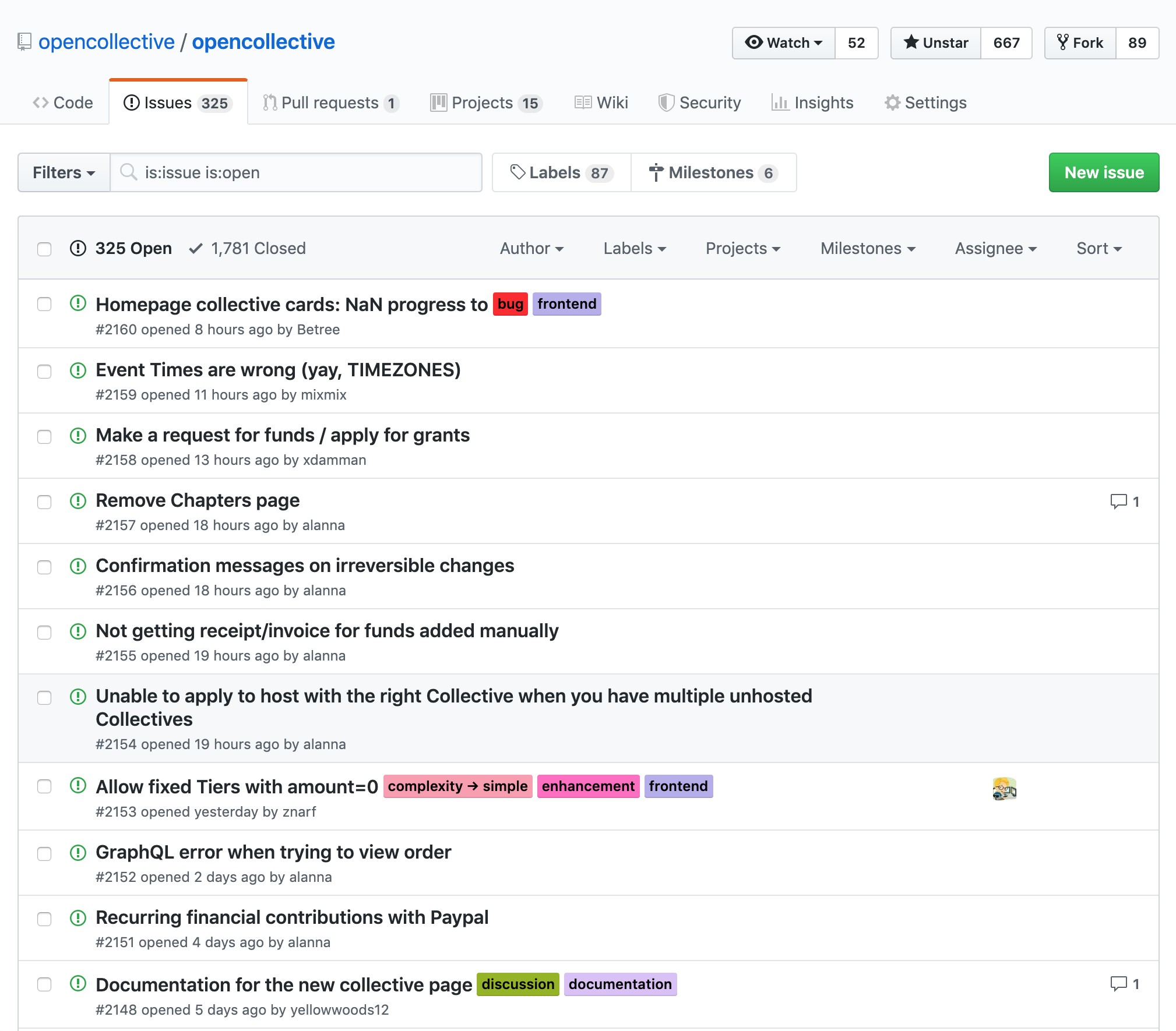 Become a fiscal host
Become an umbrella entity to help Collectives raise funds ⚖️
Fiscal hosts collect and hold funds on behalf of Collectives, enabling them to transact without setting up their own legal entity or bank account. The Open Collective platform provides powerful tools that drastically reduce the admin and overhead involved in fiscal sponsorship, so more fiscal hosts can act as umbrella organizations for projects in their industry or city.
Spread the word!
Do you know people or organizations that would benefit from an open structure and transparent operations? Let them know about Open Collective!
Introducing
Discover and support the open source projects your organization relies on.
BackYourStack is a community project initiated by Open Collective.Learn how to contribute here.
Go to Back Your Stack
Stay updated about our news and progress.