CANOPEE L'effervescence du vivant has been archived.
CANOPEE L'effervescence du vivant has been archived and is no longer active.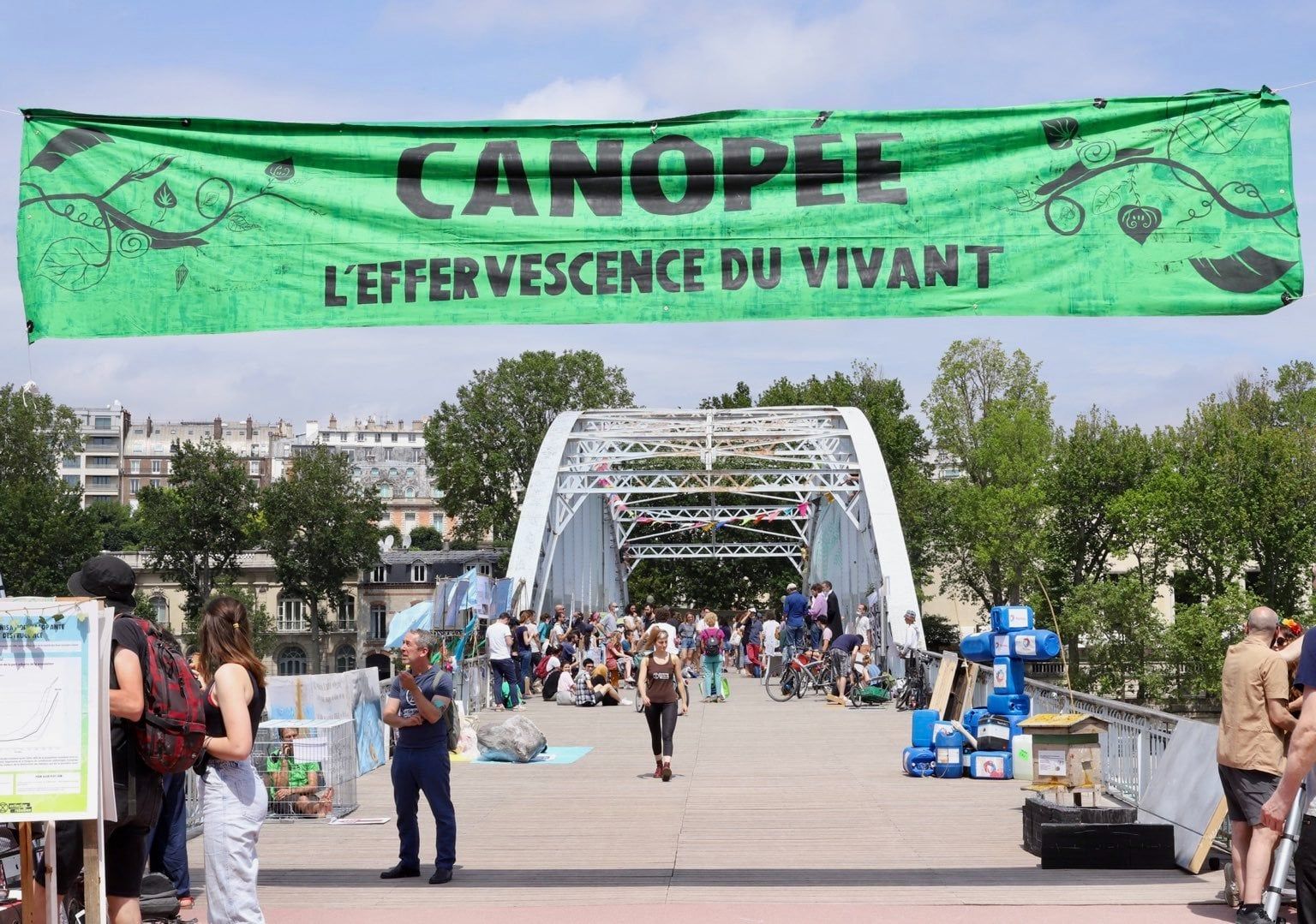 CANOPEE L'effervescence du vivant
Comment réunir les essentiels XR en une action ?! Occupation de l'espace, artivisme, formations et culture régée : rendez-vous à Canopée les 19 et 20 juin 2021
Monday, May 31, 2021, 11:00 PM - Friday, December 17, 2021, 12:00 AM (UTC+01:00)
About
---

Canopée est l'occupation d'un lieu emblématique de la capitale.
 Une action festive et régénérante qui marquera le lancement de la Rébellion de Printemps. Canopée est pensée comme une action de massification, de sensibilisation pour tous.tes (rebelles, passant.e.s, familles etc.) 



A travers une scénographie grandiose et impactante, nous voulons rappeler que le monde d'aujourd'hui est certes marqué par l'effondrement mais qu'il est aussi en pleine régénération et que nous y avons notre part. Dans le monde de demain, il va nous falloir changer notre rapport au vivant - collaborer plutôt que dominer, protéger plutôt que détruire, partager plutôt que s'approprier – nous proposons donc cet espace pour inventer ensemble de nouveaux imaginaires et écrire de nouveaux récits. 



Au travers nos revendications et de nos principes, nous voulons faire de Canopée un lieu de partage de la vision du monde qui est la nôtre : celle de la nécessité de combattre l'effondrement en cours mais aussi la croyance profonde qu'il est possible de créer un monde en harmonie avec le vivant. 


Budget
---
Transparent and open finances.
Total disbursed
€5,005.24 EUR