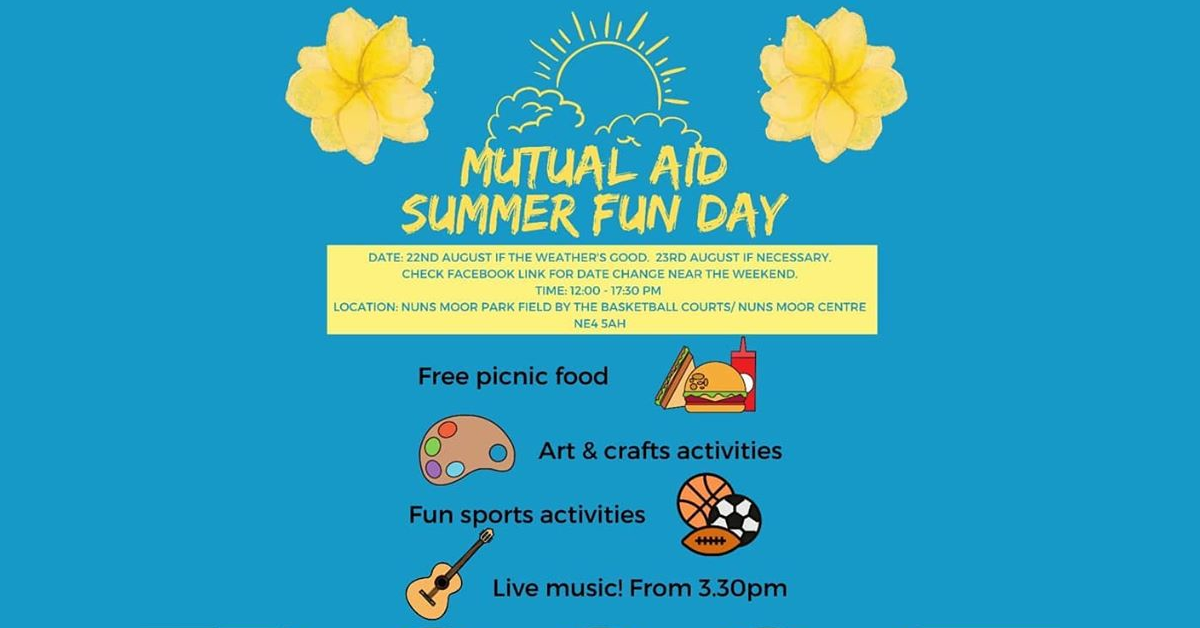 Summer Outdoor Event
Saturday 22nd August or Sunday 23rd from 12pm!
Saturday, August 22, 2020, 12:00 PM - Sunday, August 23, 2020, 9:00 PM (UTC+00:00)
About
---
Summer Event together with Arthur's Hill Mutual Aid - 22nd OR 23rd of August - Final date will depend on weather!


 Food cooked by lots of different people (ingredients paid for through this fund)
 Workshops and (non Commerical) stalls
 Arts activities and packs to give away
 Sport

We'd love more people to get involved to help with planning and to offer to do specific things for the event:


Cook or bake things for the day (ingredient costs can be covered)
Run an easy to socially distance activity or workshop.
Location
Newcastle upon Tyne NE4 5AH
Budget
---
Transparent and open finances.
Total disbursed
£400.00 GBP