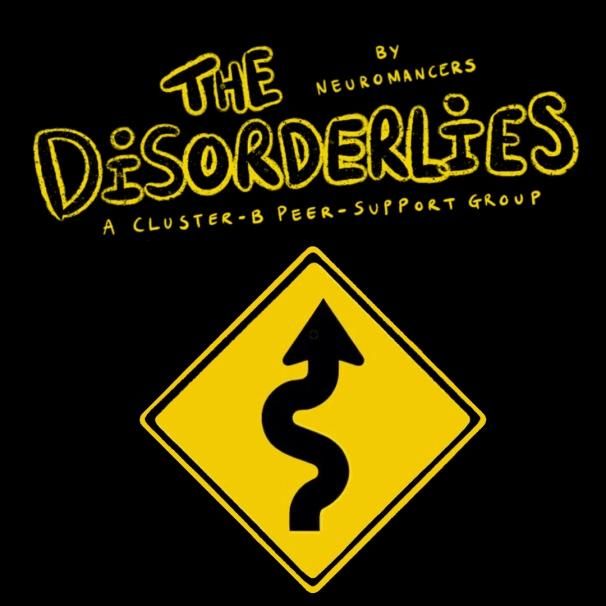 The Disorderlies (Constellation)
A safe and friendly space for those who identify under the Cluster B umbrella. Based on Discord with monthly Zoom meetings. 16+ only.
Wednesday, November 30, 2022, 8:00 PM - 9:00 PM (UTC+00:00)
Get Involved
---
Support the event or buy tickets.
About
---
What is a Constellation?


Constellations are non-judgemental Peer Solidarity groups facilitated by the NEUROMANCERS team. They might be support-based drop in groups, educational cohorts, or workshops and some facilitators also offer additional 121 support on a discretionary basis. Like the stars in constellations, we aim to connect neurodivergents across space and time. Learn more
here
.

About The Disorderlies (a description from the facilitators)

Hi! I'm Elliot (he/him), I'll be co-hosting The Disorderlies peer support constellation with Sam! I'm a 22 year old, white, queer, trans, butch artist currently focusing on the beauty all things trans and neurodiverse. I consider myself far-leftwith an interest and leaning towards anarchism. I also enjoy reading so any recommendations send my way! A little background info: I was diagnosed with GAD and depression when I was a teen, then BPD and autism in my early 20s. I also have ADHD and Schizoaffective disorder, self diagnosed. I'm grateful and excited to take part in helping build a mutually supportive community and learning space for all of us who identify with a cluster B personality disorder(s).

Hello! I'm sam (they/xe) & I am one of the co-hosts for The Disorderlies peer support constellation. I am 26, white, nonbinary, queer, fat, disabled & chronically ill, living in the UK. I am self-diagnosed as autistic, BPD, CPTSD, DID. I am an aspiring counsellor with a hope to work with the LGBTQ+ & disabled communities. My politics are anarchist-communist, the ideal is to live in a queer commune with lots of animals! My interests are reading, video games, films & TV shows and board games. I live with my partner, our two cats & rabbit. I am passionate about equality, harm reduction & intersectionality.

This Constellation is for folks who identify with the Cluster B umbrella, whether formally diagnosed, self diagnosed or exploring the possibility. We are offering a space once per month via Zoom on the last Saturday of every month at 9PM GMT. Each Zoom meeting will be loosely based on a particular topic and have captions available. People can interact with the group however they feel comfortable to (e.g. in the chat, with their voices, cameras on or off etc.). There will also be a Discord channel available for those that would like to chat about something on their mind relating to Cluster B or share resources in between the monthly sessions.

This group is for those who are 16 or over.

The goal of this Constellation is to provide a safe and friendly space:
for folks who identify with the Cluster B umbrella to share their experiences and feel supported;
to share with one another strategies, recommendations and methods that have helped;
to increase awareness and education around the diagnosis umbrella.

We encourage participation in this space in ways that are accessible. We are offering a non-judgemental space to learn, explore and grow. We would like to emphasise the importance of coming to this space as you are, we hope that this space is mutually beneficial and accepting. With this in mind, we want this to be an inclusive atmosphere where there are no 'stupid' questions, answers or comments. As long as your comments are not harmful to any marginalised communities and backgrounds, with appropriate trigger warnings in place.

We are following this structure for our peer support group: an informal PowerPoint presentation on a topic, lasting roughly 20 minutes. We will then open up space for conversation, questions & discussion, lasting roughly 40 minutes. We are happy for breaks to happen whenever needed, please just let us know!


We would like this constellation to be a collaborative space and welcome topic suggestions from others, we are looking forward to seeing what the needs of the Cluster B community are and how we can learn from these experiences together!


Budget
---
Transparent and open finances.
Total disbursed
£51.81 GBP