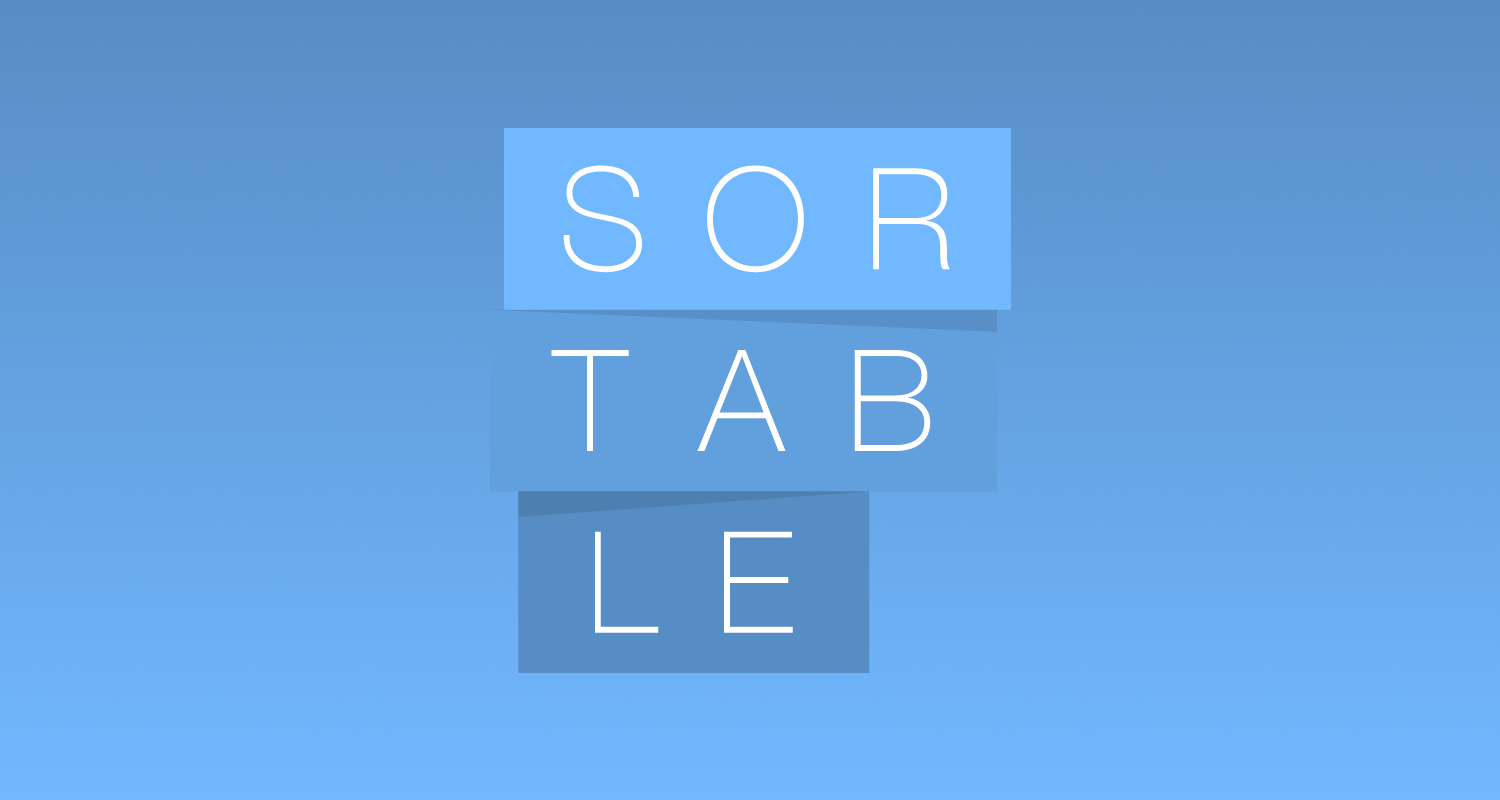 SortableJS
Sortable — is a JavaScript library for reorderable drag-and-drop lists on modern browsers and touch devices. No jQuery required. Supports Meteor, AngularJS, React, Polymer, Vue, Ember, Knockout and any CSS library, e.g. Bootstrap.
Become a contributor
Top financial contributors
Budget
See how money openly circulates through SortableJS. All contributions and all expenses are published in our transparent public ledger. Learn who is donating, how much, where is that money going, submit expenses, get reimbursed and more!
SortableJS is all of us
Our contributors
2
Everyone who has supported SortableJS. Individuals and organizations that believe in –and take ownership of– our purpose.
About
Sortable — is a JavaScript library for reorderable drag-and-drop lists on modern browsers and touch devices. No jQuery required. Supports Meteor, AngularJS, React, Polymer, Vue, Ember, Knockout and any CSS library, e.g. Bootstrap.


Supports touch devices and modern browsers (including IE9)
Can drag from one list to another or within the same list
CSS animation when moving items
Supports drag handles and selectable text (better than voidberg's html5sortable)
Smart auto-scrolling
Advanced swap detection
Smooth animations
Multi-drag support
Support for CSS transforms
Built using native HTML5 drag and drop API
Supports
Supports any CSS library, e.g. Bootstrap
Simple API
Support for plugins
No jQuery required (but there is support)