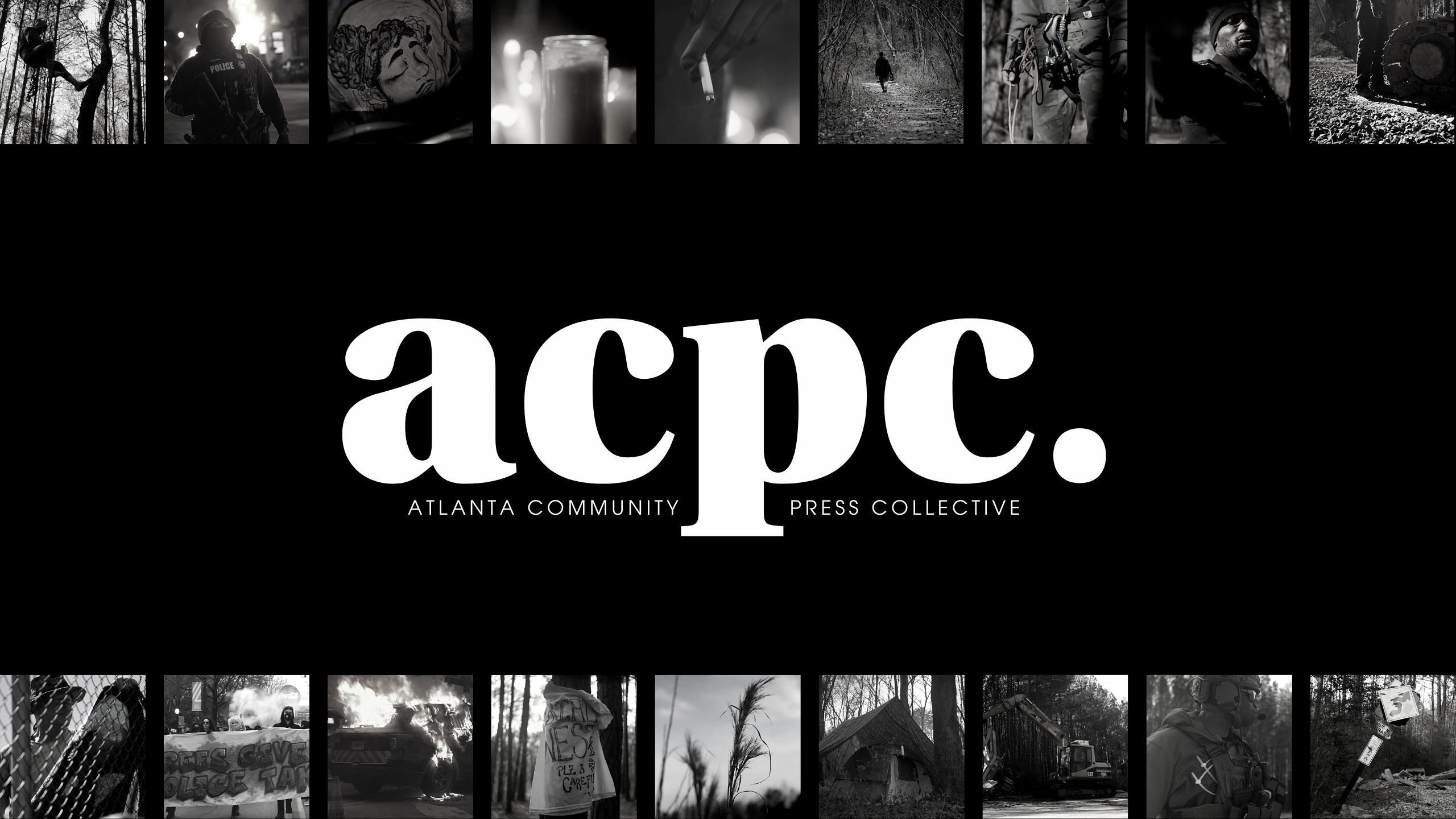 Atlanta Community Press Collective
The Atlanta Community Press Collective (ACPC) is an abolitionist, not-for-profit media collective. ACPC's goal is to make the day to day workings of local government accessible to the public and to provide an independent voice in the local media landscape
Budget
---
Transparent and open finances.
Total disbursed
$58,760.03 USD
About
---
ACPC began in 2021 due to increasing frustration with the opacity of local government, ineffectiveness of corporate media at handling sociopolitical issues at a local level, and failure of both in making government and politics accessible to citizens. These issues came to head with the introduction of city council legislation creating the Atlanta Public Safety Training Center, more commonly known as Cop City. 

As the response to the Cop City Project grew, the need for our work to expand elevated with it. We now cover municipal government legislative sessions, carry an extensive library of documents obtained through Georgia Open Records Act requests, and report on current events around the fight against Cop City, all of which we make accessible to the public, often through social media. 
Contribute
---
Become a financial contributor.
Connect
---
Let's get the ball rolling!
News from Atlanta Community Press Collective
Updates on our activities and progress.
ACPC Now Accepting Funding
In the spring of 2021, a dear friend of mine asked a question: "I wonder if there are graves there?" They were referring to the ruins of the City of Atlanta prison farm. At the time, the news was dominated by stories about the mass, unmarke...
Read more
Published on February 20, 2023 by
Matt