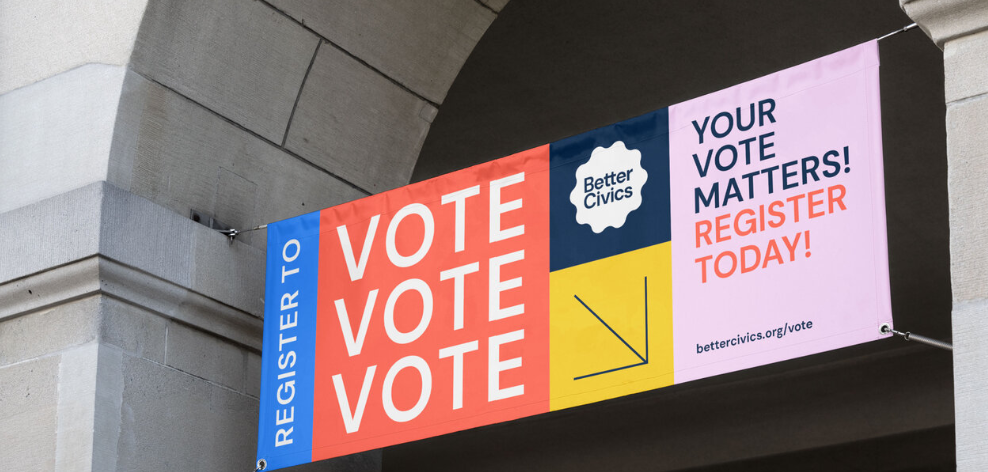 Better Civics
Better Civics is a non-partisan nonprofit revolutionizing Civic Engagement & Voter Participation.
Contribute
---
Become a financial contributor.
Better Civics is all of us
Our contributors
2
Thank you for supporting Better Civics.
About
---
Why Better Civics?
When people are equipped with knowledge of how government works at all levels and provided with the tools and resources to champion the issues affecting their neighborhoods, they are empowered to become more than just voters. They become more engaged, demanding better neighborhoods, better schools, better workplaces, and better elections. 


Facts That Make You Act. 
We create educational resources to better explain how government works and to encourage individuals to be more civically engaged. 

We work with community organizations and civic leaders to deliver these resources to their audiences in a trusted and effective manner. 

If you're passionate about getting people more involved in the political process, improving voter turnout, and increasing year-round civic engagement, we want to partner with you.