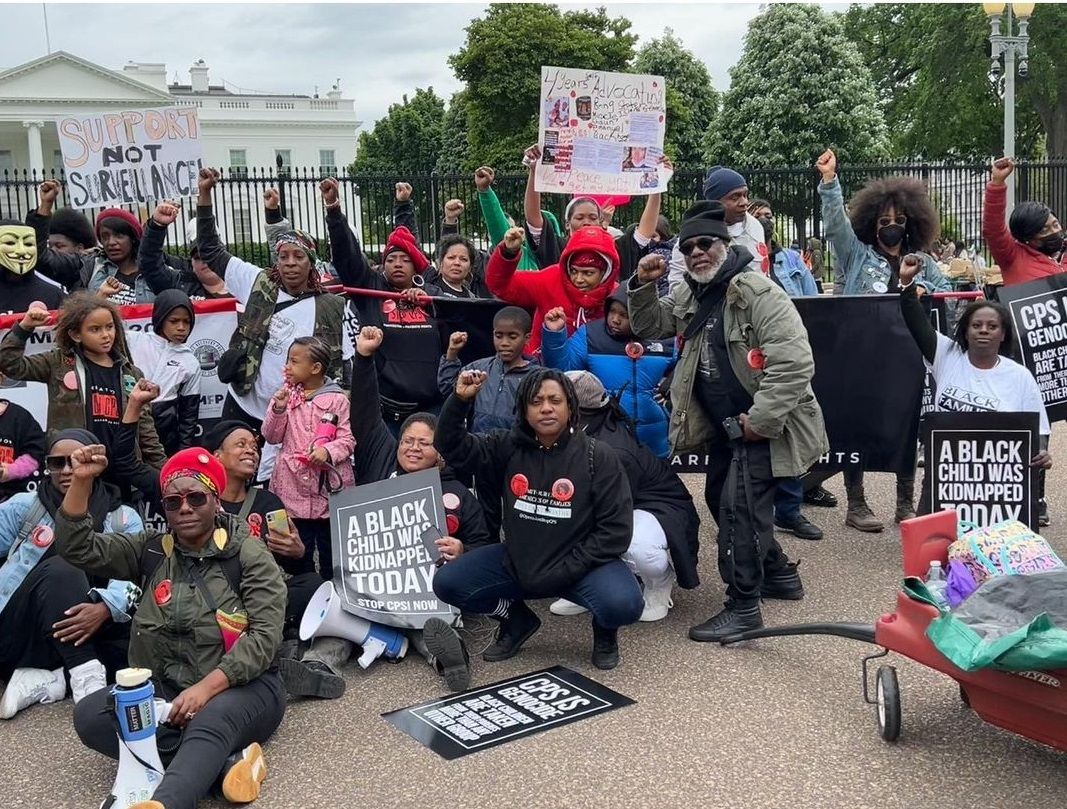 Black Mothers March
The Black Mothers March (BMM) inaugural march in support of black families targeted by the child policing system. We are raising up the voices of the families and triggering a national movement.
Contribute
---
Become a financial contributor.
Budget
---
Transparent and open finances.
Total disbursed
$1,895.98 USD
Connect
---
Let's get the ball rolling!
News from Black Mothers March
Updates on our activities and progress.
About
---
The Black Mothers March on the White House is a coalition of black-led organizations that have been involved in the struggle to rescue our children from the custody of the State. We exist to expose the systematic attack on black women and the black family by the U.S. government. The U.S. Government has been able to perpetuate this terror on our communities under the guise of "protecting children" using the Department of Human Services, euphemistically referred to as Child Protective Services.


Our May 8th Mother's Day March is a condemnation of the colonialist policies that target the foundation of black life and to raise a collective voice of people who have been isolated and victimized by this system. We see this work as part of the overall struggle to free black people from the clutches of colonial domination. On May 8, 2022, we will take the sheets off "child protective services" to expose the continued genocide against African people.