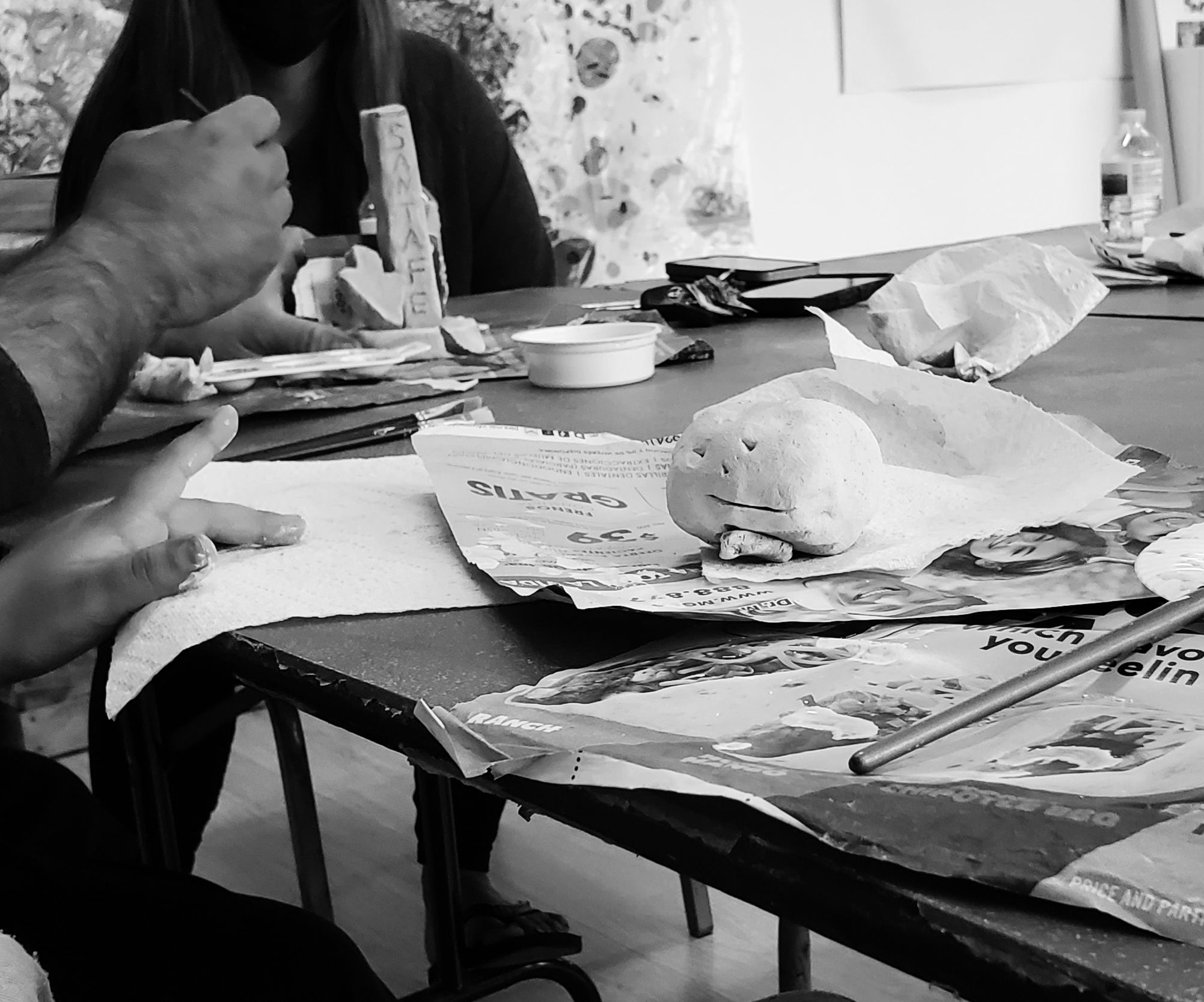 Lucy J Ceramics
Creating a safe and inclusive place for youth to gather and story tell through clay.
About
---
Biography for Lucy J. Sunga


Lucy J. Sunga was born in Santa Maria, California and has lived in San Bernardino for 21 years. A first-generation college student who earned her Bachelor of Arts Degree at California State University of San Bernardino in 2012 with focus in Studio Art with a concentration in Ceramics and a minor in Spanish. Since then, she has been working in recreational instructing capacities in the arts throughout the Inland Empire. She has been teaching Hand Building Ceramics classes at The Garcia Center for the Arts since 2019 and is the newly elected Commissioner for The Arts and Historical Preservation Commission for the 6th Ward for The City of San Bernardino. As an artist and Mother, Lucy hopes to continue to be active in teaching to help make the arts accessible to the residents she serves in her community.  


I plan on having the ceramic pieces created during the Storytelling with Clay workshop to be placed on Display in The Garcia Center Art Gallery. There will be a total of 12 pieces on display, I will have a total of 5 pedestals and will try to choose what pieces will be hung up against the wall. Each piece will have a description of the artist and a short story to go along with the artwork. I plan on having the community participate by writing a short sentence on What has been challenging about living in San Bernardino? or What they hope to see in the future for the City of San Bernardino? I will have a box on display with an open slot to place pre-printed cards with these questions on them and a container with pens- I hope I can share this information so that it can help me understand how to engage with my community for workshops in the future. I am looking forward to also sharing this information with Blocks of Care and Arts Connection
Contribute
---
Become a financial contributor.