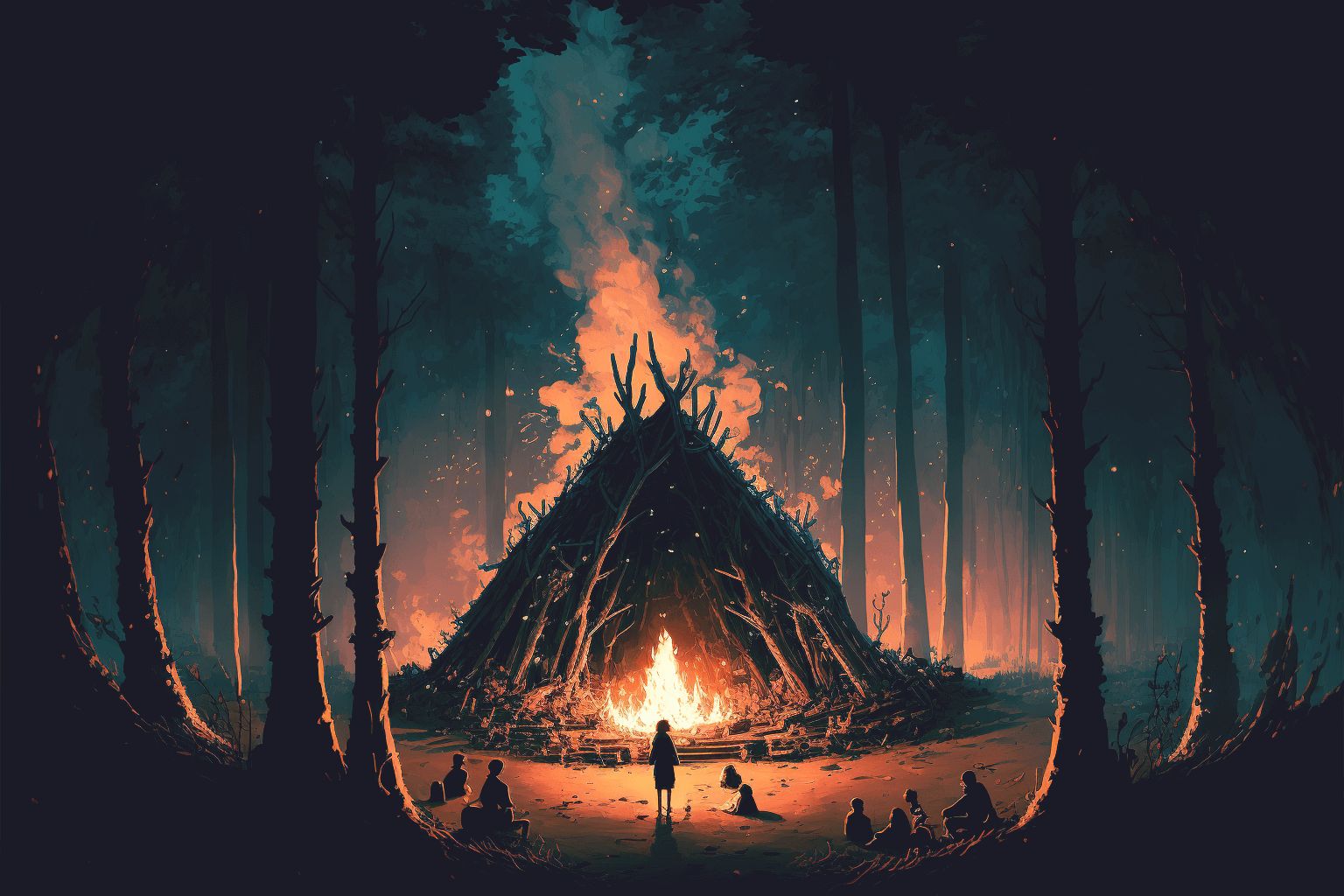 Bonfire
A place your community is happy to call home.
Contribute
---
Become a financial contributor.
Projects
Support the following initiatives from Bonfire.
Federated and collaborative tasks list powered by ValueFlows.
Federated social networking (posts, discussions, timelines, etc)
Bonfire is all of us
Our contributors
16
Thank you for supporting Bonfire.
About
---
Bonfire is a federated, modular social networking toolkit for individuals and communities to design, operate and control their own digital lives: bonfirenetworks.org 


A place your community is happy to call home. 

Self-host your online community and shape your experience at the most granular level: add and remove features, change behaviours and appearance, tune, swap or turn off algorithms. You are in total control. Empower your community with tools to perform social, economic and political activities. Create safe and private spaces, and connect with the fediverse on your own terms.

Empower your community with tools, not services 
We endeavour to develop tools for
conviviality
, which you can own and work with, having total control over them. Tools that you can shape in every way and which are not developed for extracting value from their users in any way. Each Bonfire instance is shaped by its members to pursue their community goals, not those of some investment fund.
Customise and tailor your instance to your needs 
Add or remove extensions based on the functionality you need, or go futher and fork or create a new extension. Pick or create a theme that reflects your community identity, edit and localise terminology to increase inclusivity, decide which kind of information and behaviours to include to fight the dopamine economy.
With Bonfire, you are not limited by the choices made by a handful of developers or platform companies, instead you are encouraged to experiment with ways of creating and managing communities and cultures.
Connect and federate with other instances, on your own terms 
Bonfire helps you handle your online activities in a safe and private environment, while also enabling you to connect with other people and communities in a decentralized environment.
Each Bonfire community has the power to federate with others communities but also with other fediverse platforms that support the
ActivityPub
protocol (like Mastodon, PeerTube, etc...) and interact with them, maintaining the autonomy to decide which information to share with others and which to keep on their instance.
Participate and benefit from any effort of the community
Bonfire is libre and open source software. This means that you can use and modify Bonfire for free without asking permission from anyone. Plus, benefit from any future developments by anyone using the codebase.
Improvements, upgrades, and additions to Bonfire apps and extensions will always be freely available for the community to install, use, and customise.
Budget
---
Transparent and open finances.
Total disbursed
€40,315.00 EUR