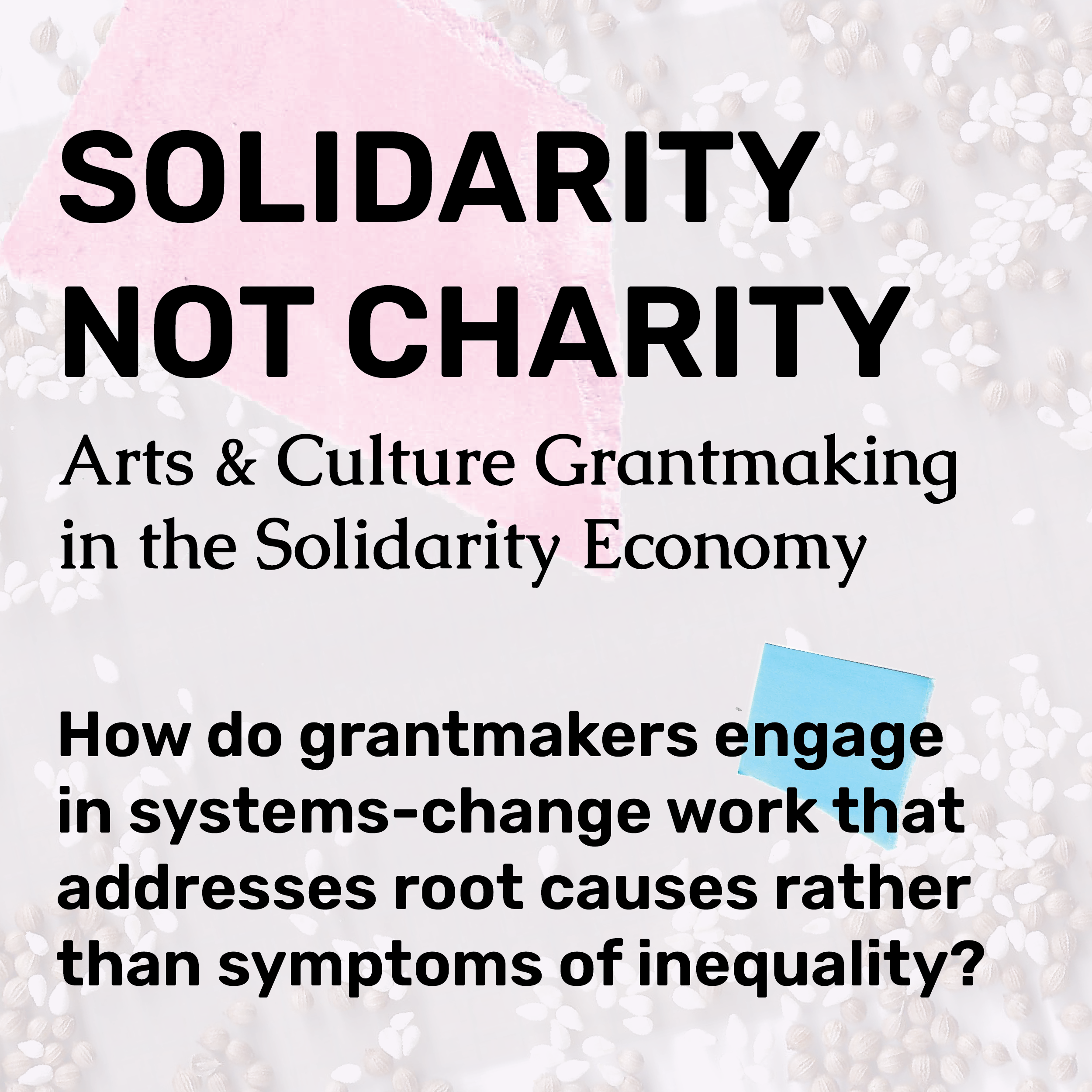 Caroline Woolard
Open Collective CCO, Open Collective Foundation partnerships & Art.coop organizer
Contributions
---
Budget
---
Transparent and open finances.
↑ Total contributed
--.-- USD
↓ Total received with expenses
$25,994.29 USD
About
---
Hello, my name is Caroline Woolard [she/her/hers].
I am the Director of Research and Programs at
Open Collective Foundation,
an Assistant Professor (tenure-track) at Pratt, and co-organizer of
Art.coop
with Nati Linares, Vijay Mathew, Sonia Erika, and Marina Lopez. My life's work is to co-create experiences of cooperation.
I bring my skills in
media-making, research, teaching, sculpture, and project management
to the
Solidarity Economy movement
. For example, I have co-written 3 major reports (
Solidarity not Charity
 2021,
The Future of Art Education is Cooperative
2022,
Artists Report Back
 2014), co-founded 2 barter networks, and created sculptures for facilitators. I love connecting people. I have been told that I have a "witchipoo" ability to manifest the future with a formidable drive.
I am an
introvert and a Capricorn with a love of boundaries, loyalty, sensitivity, stoicism, and accomplishments.
My son was born in May of 2020 and is teaching me about the wonders of the present, the flow, and the unpredictable. I am 38 and honored to regularly collaborate with babies and grandmothers of all ages. 
I am the co-author of
three
books for educators
:
Making and Being
(Pioneer Works, 2019), a book for educators about interdisciplinary collaboration, co-authored with Susan Jahoda;
Art, Engagement, Economy
(onomatopee, 2020) a book about managing socially-engaged and public art projects; and
TRADE SCHOOL
: 2009-2019, a book about peer learning that I co-organized in thirty cities internationally over a decade.
My
artwork
has been featured twice on
New York Close Up
(2014, 2016), a digital film series produced by Art21 and broadcast on PBS. My artwork has been commissioned by and exhibited in major national and international museums, including MoMA, the Whitney Museum, and Creative Time. I am the recipient of a number of awards and fellowships including at Moore College of Art and Design (2019), Pilchuck (2018), the Lower Manhattan Cultural Council (2016), the Queens Museum (2014), Eyebeam (2013), Rockefeller Cultural Innovation Fund (2010), Watermill (2011), and the MacDowell Colony (2009). I am currently a member of the
Guild of Future Architects
, and an
AmbitioUS Fellow
(2021-2022).
If any of this sounds exciting,
I would love to connect with you
about creating solidarity economy cultures to spread power and wealth and root it in hyperlocal communities.
Web:
https://carolinewoolard.com/
IG:
https://www.instagram.com/carolinewoolard/
Twitter:
https://twitter.com/carolinewoolard
LinkedIn:
https://www.linkedin.com/in/carolinewoolard
Wikipedia:
https://en.wikipedia.org/wiki/Caroline_Woolard