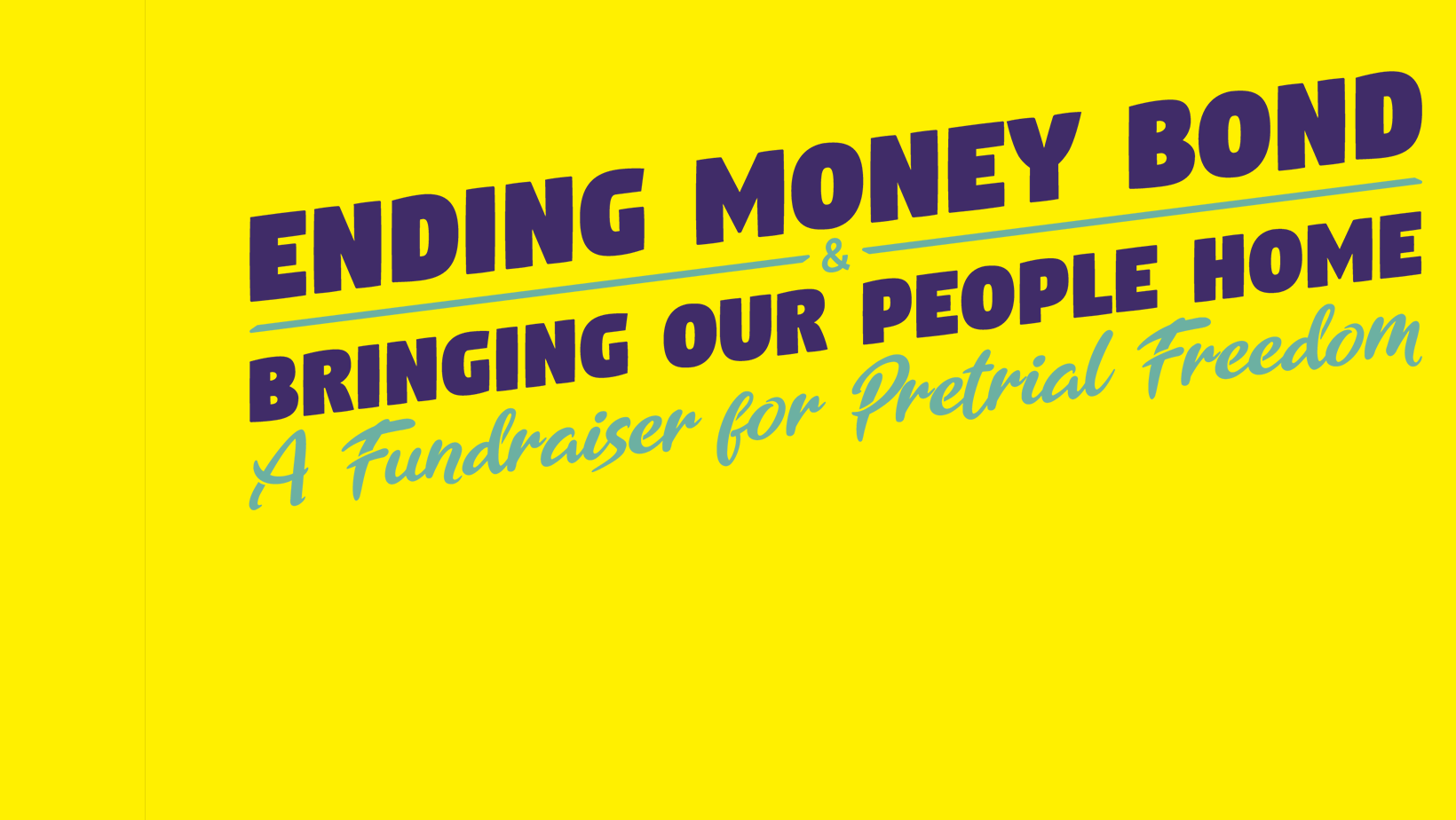 Ending Money Bond & Bringing Our People Home: A Fundraiser for Pretrial Freedom
As we wait the ruling of the Illinois Supreme Court, we anticipate the end of money bond in IL! Community members who've been wrongfully incarcerated because they couldn't afford their freedom will have the opportunity to return home.
Friday, December 2, 2022, 5:30 PM - Tuesday, January 31, 2023, 6:30 PM (UTC-05:00)
About
---
After a long, statewide fight for pretrial freedom led by the Illinois Network for Pretrial Justice, we are waiting for a ruling from the Illinois Supreme Court in order to fully implement the Pretrial Fairness Act, making Illinois the first state in the country to abolish money bond! Here in Cook County, we are preparing to welcome home many of our friends and neighbors who have been locked up simply because they couldn't buy their freedom, and we are ready to show them love and support as they reunite with family and friends.
We are gathering donations to get supplies for people being released, including winter coats, hats, gloves, snacks, drinks, rides home, groceries, and more. We are also signing up community members to be present at our mutual aid table to greet people and offer these items, creating a space for connection and support in the midst of the harsh and dehumanizing environment that is Cook County Jail.

This is how we care for each other. This is what community looks like. 
To donate: scroll up and click on the 'Contribute' button under the word Donation.
To sign up for a shift outside CCJ
: fill out
this simple form here
and we will be in touch in 2-3 days to make sure you have all you need to show up at the mutual aid table at 27th and California.
Thank you for being a part of this community! Let's end money bond and bring our people home.
Budget
---
Transparent and open finances.