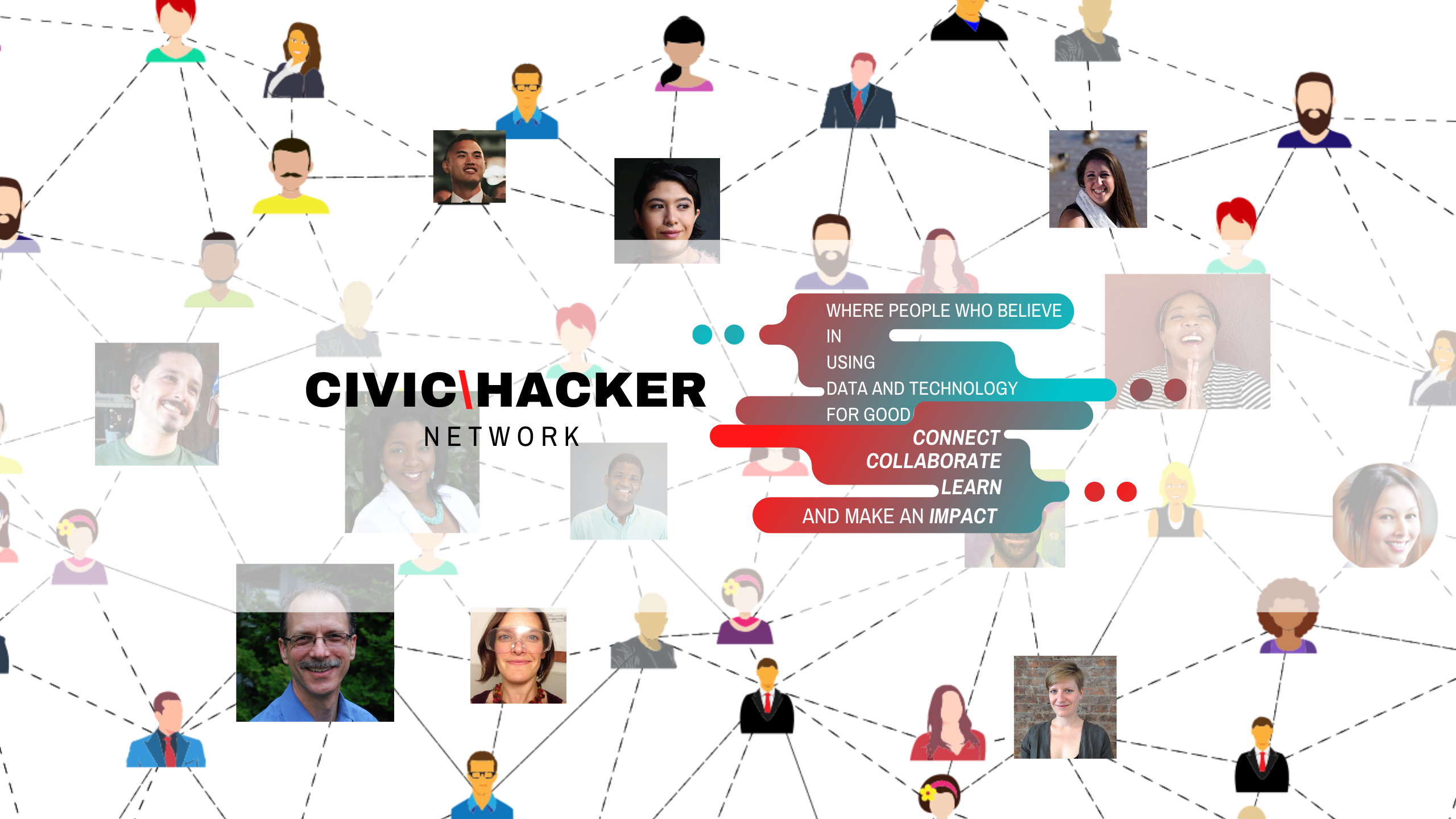 Civic Hacker Network
We exist to create and empower a globally connected community of people who are using data and technology to create positive social change.
Contribute
---
Become a financial contributor.
Top financial contributors
Individuals
Incognito
$300 USD since Aug 2021
Ranjit S Ghoshal
$279.2 USD since Sep 2022
Catherine Low
$200 USD since Nov 2021
Eddie McAllister
$20 USD since Apr 2022
Civic Hacker Network is all of us
Our contributors
18
Thank you for supporting Civic Hacker Network.
Incognito
Annual Paid Membership
$300 USD
Catherine Low
Annual Paid Membership
$200 USD
Budget
---
Transparent and open finances.
Total disbursed
$24,368.41 USD
Connect
---
Let's get the ball rolling!
News from Civic Hacker Network
Updates on our activities and progress.
2022 in Review: Hackers Gonna Hack
As the calendar year draws to a close, we are reflecting with gratitude on all of the ways we were able to connect with and serve the global community of change makers in 2022. At the same time, we acknowledge that our rhythm is a bit diffe...
Read more
About
---
The Civic Hacker Network exists to create and empower a global community of people who are using data and technology to create positive social change. We seek to develop leaders that will fill opportunity and influence gaps in the civic tech, tech-for-good, and data-for-good spaces, and to diversify participation in these fields both geographically and demographically. 


We support organizations/projects that focus on issues around equity (e.g., equitable treatment in the criminal justice system or education), access (e.g., identifying food deserts, access to benefits or tax credits), and government accountability/transparency (e.g., open data releases, tracking government officials' voting records). 


Founded in 2017, the Civic Hacker Network was created to support and grow the community that came together at the first annual Civic Hacker Summit. The feedback received from summit participants was (and continues to be) that they want to connect their often siloed efforts with the work of others engaging in similar projects, anywhere in the world. 


Civic Hacker Network has 3 primary activities: 


1. Communities of Practice - through digital spaces like Slack, online film screenings, and other virtual gatherings we create opportunities for our members to connect, learn, and collaborate. 


2. The Civic Hacker Summit - This signature online event is our community's annual celebration of the accomplishments of rising leaders in this space, and an opportunity to learn about the various innovations, practices, and successes that we can bring into their individual communities. 


3. Supportive Programs and Resources - We develop capacity building and educational outreach programs, webinars, virtual workshops, videos, toolkits and guides to help emergent local leaders in civic tech and data-centric social good projects make their essential contributions to the field and sustain their efforts toward the change they want to see in their communities.
 
Our work to more broadly support civic hackers, especially those located outside of major metros, and leaders who are underrepresented in their vertical is aligned with SDGs 10 and 16.