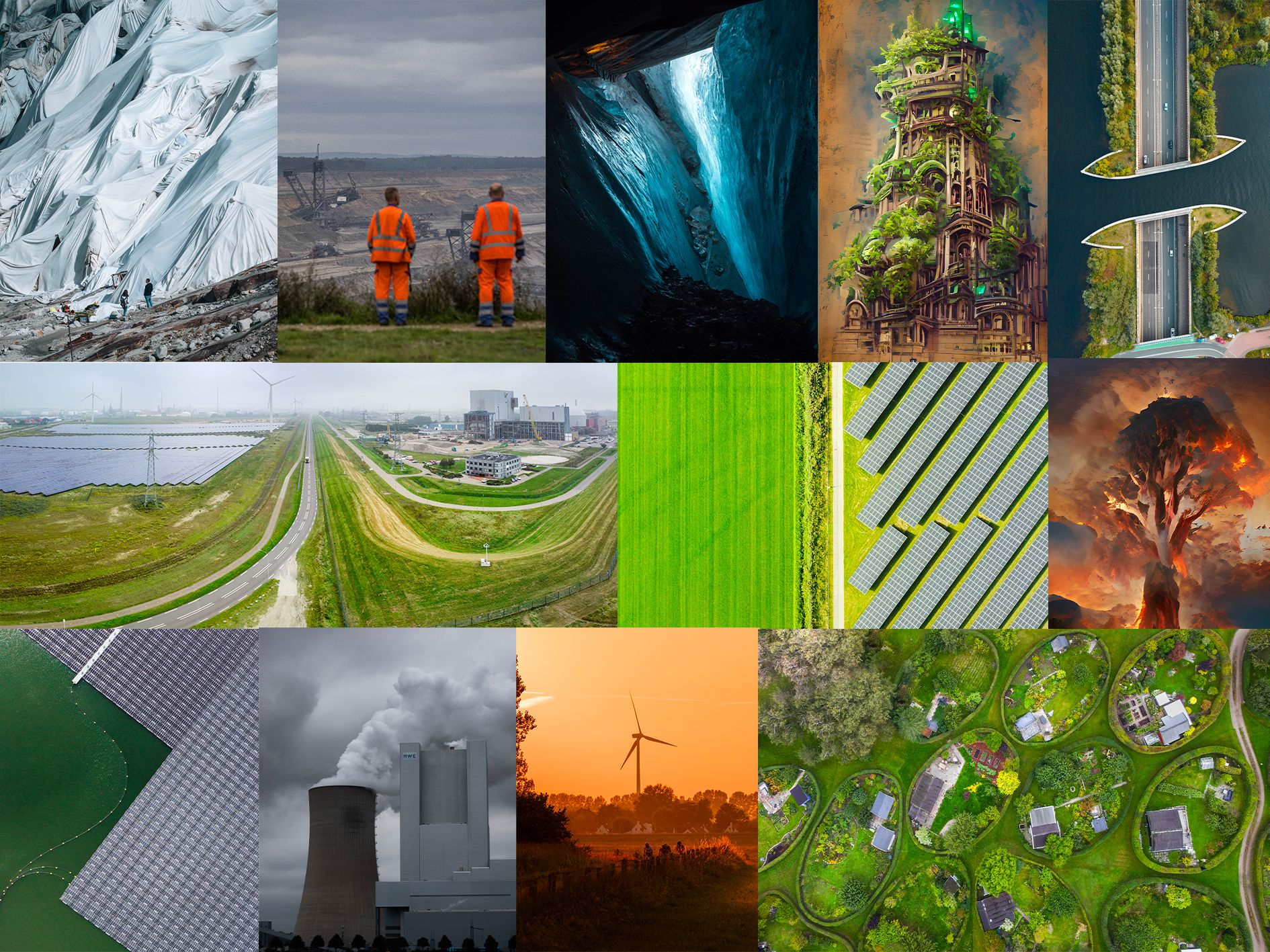 Climate Change Countdown
We create art, document the Climate Emergency and spread climate awareness
About
---
Climate Change Countdown
Inspired by Beeple Everydays and the Climate Clock and using the potentialities of Web3 and blockchains, the project aims to make a difference raising awareness on the Climate Emergency. 


Why do we exist? 
The Next 10 years will be crucial to drive down Climate Change emissions and contain the world average temperature increase to 1.5 C.
In order to successfully address this challenge, there is an urgent need to raise awareness about it. 
What we do? 
From 01/19/2022 and for 10 years, the artists create and post a digital artwork about Climate Change everyday, exploring a variety of forms of visual and non visual art. The artworks are published daily on the artists social media channels and supported by the Earth Based Network. 
The core of the project are periodic expeditions on the field to document causes and effects of Climate Change and positive examples of sustainability and activism. 
Founder
Marco (bear) is a photographer and digital artist who, in the past 5 years, travelled extensively in Europe and Asia. He founded in 2020 the Earth Based Network to share awareness on environmental issues. The Network is made of 7 Instagram pages, publishes daily and it has reached 5 millions views in 2021.
The artist regularly travels in Europe with 3 long geographic expeditions already been conducted in 2020 and 2021 to document causes, effects and solutions to Climate Change. 


Your donation makes a huge difference
The project will focus initially to corporate and philanthropy sponsorships targeting mainly cryptocurrency donors and projects. A permanent Virtual Reality photo exhibition and the two NFTs collections in the Ethereum and Solana blockchains are online since March 2022. 
All donations will be used to: 
create a treasury for basic expenses of the artists (software, materials, tools subscriptions)
create a treasury for travelling expenses of the artists (only by sustainable transport, only for reporting on the field of Climate Change and for participating to events/exhibitions)
organize online and IRL exhibitions of the daily artworks of our artists
create an open source web3 library of all the daily climate art pieces 
Contribute
---
Become a financial contributor.
Climate Change Countdown is all of us
Our contributors
1
Thank you for supporting Climate Change Countdown.