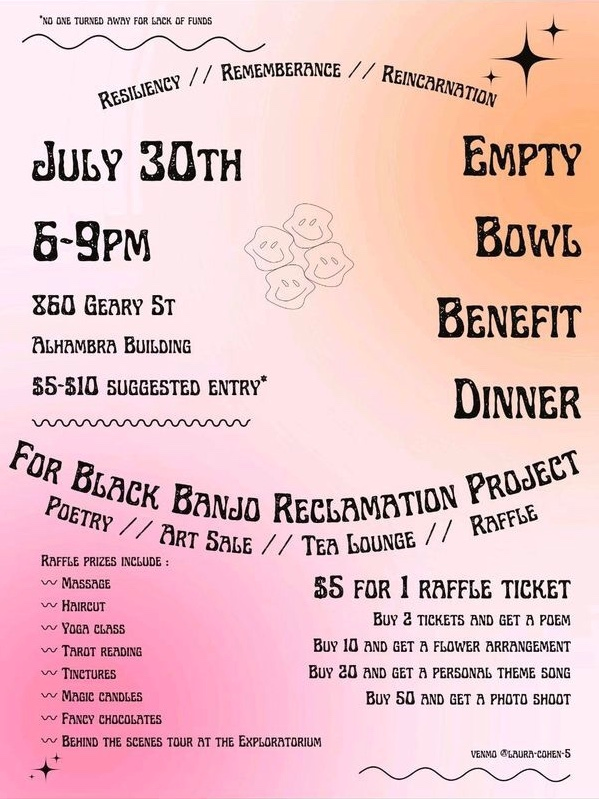 Resiliency // Rememberance // Reincarnation
"Empty Bowl" Fundraiser, featuring food, ceramics, live poetry, a tea lounge, and an art raffle. Participants may use a sliding scale to purchase a ceramic container, fill it with food, and take it home!
Saturday, July 30, 2022, 6:00 PM - 9:00 PM (UTC-06:00)
About
---
Budget
---
Transparent and open finances.