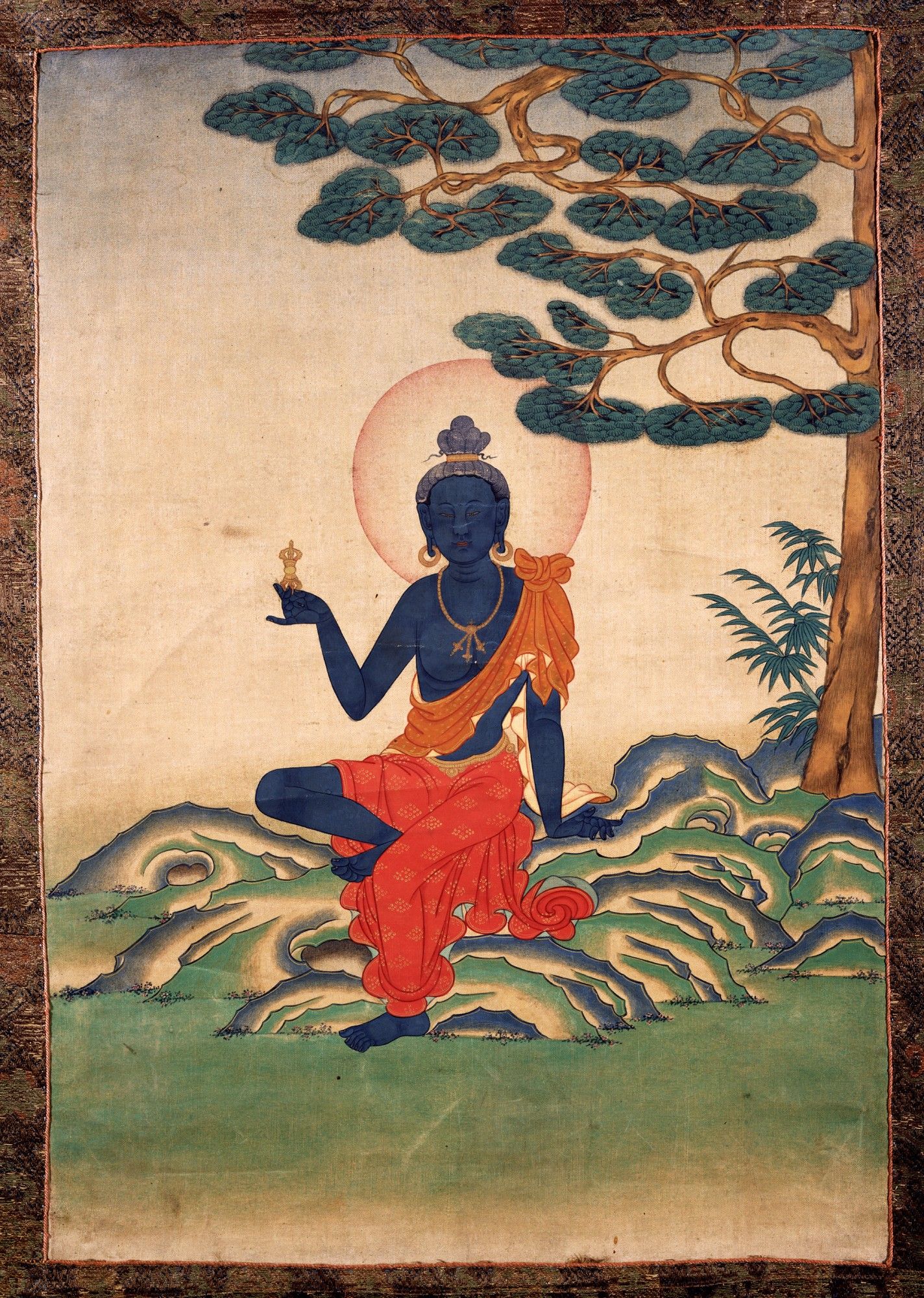 Tantric Practices for the Apocalypse: An In-Person, Day-Long Retreat with Lama Rod Owens
Explore the tantric deities of the Medicine Buddha, Tara, and Amitabha along with Mahamudra while engaging with a variety of rich practices and lively discussion with Lama Rod.
Saturday, March 4, 2023, 10:00 AM - 5:00 PM (UTC-04:00)
About
---


Join Lama Rod Owens and the Bhumisparsha community for an immersive day-long, in-person retreat in Atlanta, Georgia on Saturday, March 4th from 10 am to 5 pm.

Retreat Description: We are living through an apocalypse struggling to learn lessons through a pervasive pandemic, economic instability, political unrest, climate change, and various forms of systematic violence.

As a result, both our individual and collective grief and trauma seems overwhelming. Tantra is a system of profound practices engaging us directly with the phenomenal and its very essence of liberation. Tantric practices are necessary to support us as we move through this challenging period. Join Lama Rod in this one day retreat as we engage in contemporary tantric practice that incorporates not just profound and accessible practices, but also linking these practices with current justice movements.

Together we will be exploring the tantric deities like Medicine Buddha, Tara, and Amitabha along with Mahamudra, love and compassion practices, earth-based practices, dialogues, discussions, and laughter while being inspired by teachings from Lama Rod's book Love and Rage as well as his upcoming book, New Saints.

COVID-19 POLICY
We are asking everyone to take a covid-19 test within 24 hours of the retreat. We will get verbal confirmation of a negative result at the door when you check in 
Rapid, PCR & at-home tests are all acceptable  
You can purchase at home tests at CVS, Walgreens, and Target 
If you test positive for COVID-19 in the days leading up to the retreat you will not be able to attend and will receive a full refund 
In the weeks leading up to the retreat please be extra cautious and take care
Within the sanctuary, where we will be having the retreat, wearing a mask is highly encouraged but not required
We encourage you to take up space and spread out within the sanctuary


More details - including specific retreat location, schedule and suggested supplies - will be emailed out after registration.
This event is a creative collaboration between Bhumisparsha and Lama Rod Owens team. Please visit
Lama Rod's website
to learn more about upcoming events with him. Please visit
Bhumisparsha's website
to learn more about their virtual and in person offerings. 
(this image was taken during the 2018 "Healing the Heart of the South Through the Practice of Chö" retreat in Thomasville, NC. Ft. Ma Harriet Tubman, Medicine Buddha, Milarepa, Machig Labdron and others)
Budget
---
Transparent and open finances.
Total disbursed
$2,457.30 USD