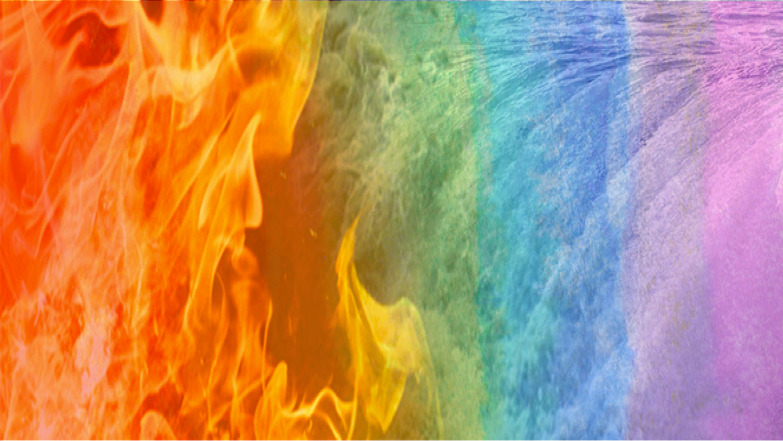 Queer Resilience Mutual Aid
Fund to support queer and trans organizers on the frontlines of climate injustice and the forefronts of building queer ecological futures
About
---
** This fund is currently CLOSED to new requests. This fund began with the "Fire & Flood" documentary project, and so we are currently focusing on our commitments to the organizers collaborating on the project, which includes mutual aid in Puerto Rico and the counties surrounding Santa Rosa, California **

What is Mutual Aid? 
Mutual aid networks are the work of communities and their organizers trying to make sure their neighbors have access to what's needed in order to survive given the failures of our government to provide efficient and accessible social safety nets for all their citizens.  It can look like different types of collective actions that  take to support community wellbeing and reaffirm that all lives have inherent value.

Why is this critical for queer climate justice?
Trans and queer communities, especially black and brown and low-income queer and trans people, live on the frontlines of climate change. Many young queer and trans people do not have the resources or ability to leave verbal, emotional, and physical violence in their hometowns. Others are abandoned by family and forced onto the streets with little to no support to survive. What does this mean?  That our communities, friends, and chosen families are particularly vulnerable as rapid changes in climate lead to more natural disasters, environmental instability, and scarcity. Through mutual aid, we are also understanding of how queer wisdom is essential to creating a livable future for all of us.
What can I request funds for?
We trust that you know what you need. Mutual Aid financial assistance can be used for personal, family, living or funeral expenses. Mutual aid payments can be used to respond to a disaster (such as to repair damage to a person's home and to repair or replace the contents of the home), to prepare for community resilience (such as expenses for putting solar and water catchment on a collective house), or for an emergency demonstration related to climate justice.
How can I make a request?

Email
[email protected]
with "Queer Resilience Mutual Aid" in the title.
Please include:
Name/Nombre
Pronouns/Pronombres
Phone- Do you prefer phone or text? * ¿Prefiere llamada o texto?
Email/Correo electrónico
Where are you located?/ ¿Dónde se encuentra localizade?
Amount requested/ Cantidad solicitada:   
Can you receive funds through Paypal? (this is our preferred system)

If yes: what is your paypal email

Can you receive funds through Venmo or Cashapp?

If yes: what is your venmo or cashapp handle?
For anything above $100, we ask that you schedule a 30-min phone or video chat. This call is intended as a way to get to know you better and to find out if there are other ways we can support you through our networks.

Disclaimer to donors:
This is an entirely volunteer-run resource. We will do our best to ensure best practices regarding safety, but as a collective of volunteers we cannot vet or guarantee the identity or background of any individual offering or requesting aid.
Contribute
---
Become a financial contributor.
Queer Resilience Mutual Aid is all of us
Our contributors
2
Thank you for supporting Queer Resilience Mutual Aid.
Budget
---
Transparent and open finances.
Total disbursed
$4,920.00 USD