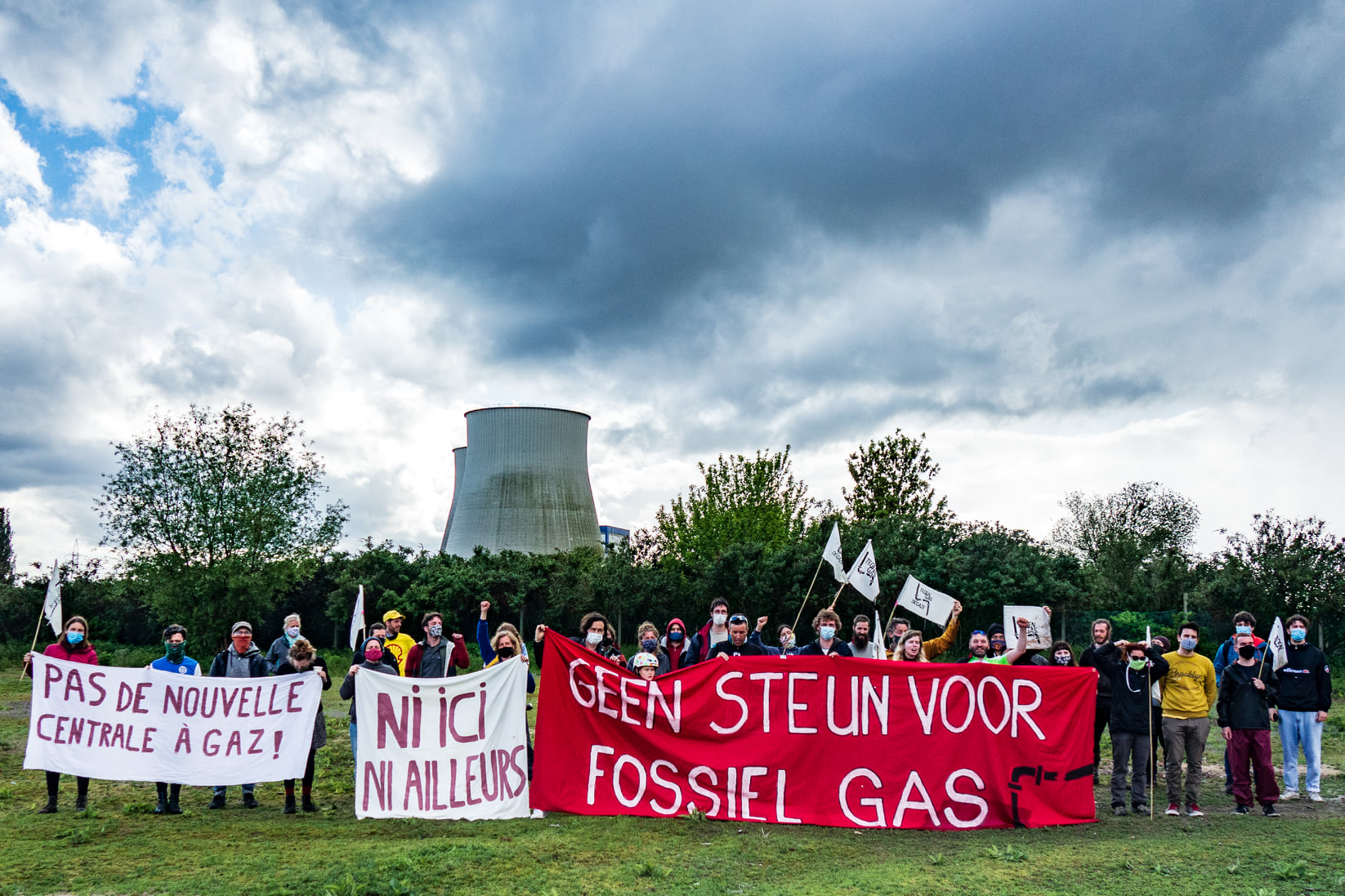 Dégaze Tegengas
Campaigning against new fossil gas plants in Belgium
Contribute
---
Become a financial contributor.
Financial Contributions
Help us and our lawyers to win our lawsuits against Engie, Luminus & co Read more
€4,459.62 EUR of €5,000 EUR raised (89%)
Starts at€5 EUR
Dégaze Tegengas is all of us
Our contributors
116
Thank you for supporting Dégaze Tegengas.
Leefbare Noor...
Support Legal Costs
€445 EUR
Kurt Ryckeboer
Support Legal Costs
€250 EUR
Budget
---
Transparent and open finances.
Monthly financial contribution to Dégaze Tegengas (Sponsor)
Credit from Frida to Dégaze Tegengas •
Total disbursed
€24,356.09 EUR
About
---
Tegengas/Dégaze is a grassroots action group consisting of people locally impacted by new fossil gas plants across all of Belgium, and people from environmental, anti-nuclear and other social movements. Together, we strongly oppose subsidizing and constructing new fossil gas plants in Belgium and we are in favour of a full nuclear exit by 2025. 

Your contribution to our financial budget is key. We use the budget to pay for legal cases against the environmental permits of the planned gas power plants and for a wide range of awareness-raising, symbolic and direct actions by our local groups across the country.