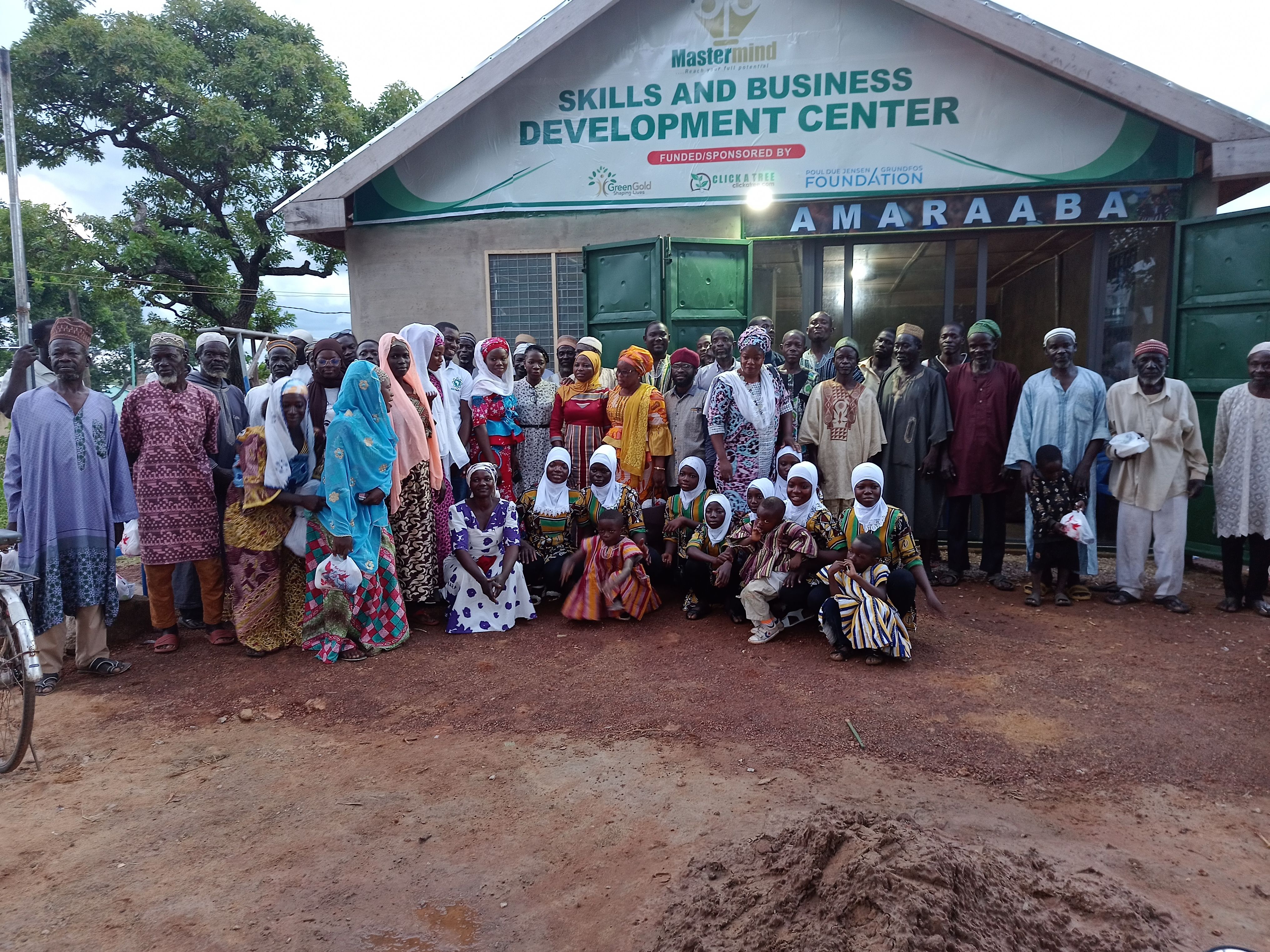 Community Skills and Business Development Project
Empowering rural women with indiginous weaving and fashion skills
About
---
It was launched late last year (2021) in the Nantong Zuo rural community; one of the deprived communities in the Northern region of Ghana. 
Currently, twelve (12) ladies who were engaged to participate in the tree planting have been enrolled on the Mastermind project. This initiative was created to give these young ladies a career and hope for the future. Most of them; victims of early marriage, domestic violence, teenage pregnancy, school dropout who have had little or no education, have been given the
opportunity to learn a trade. They also go through agricultural extension training on backyard gardening. They plant trees during their spare time and help water them during the dry season, in exchange the get training and training materials to enhance their trade and also some allowance to care for their families
The girls now have their individual backyard gardens where they cultivate
vegetables.
The new centre is spacious, has a washroom and is easily accessible. 
Contribute
---
Become a financial contributor.
Financial Contributions
Enrol A Girl
The Mastermind project is specifically tailored for girls/women in a rural part of Tamale. The centre provides hope and inspiration, helping them u... Read more
€0.00 EUR of €10,000 EUR raised (0%)
Starts at€500 EUR