XR G7 Crowdfunding Event has been archived.
XR G7 Crowdfunding Event has been archived and is no longer active.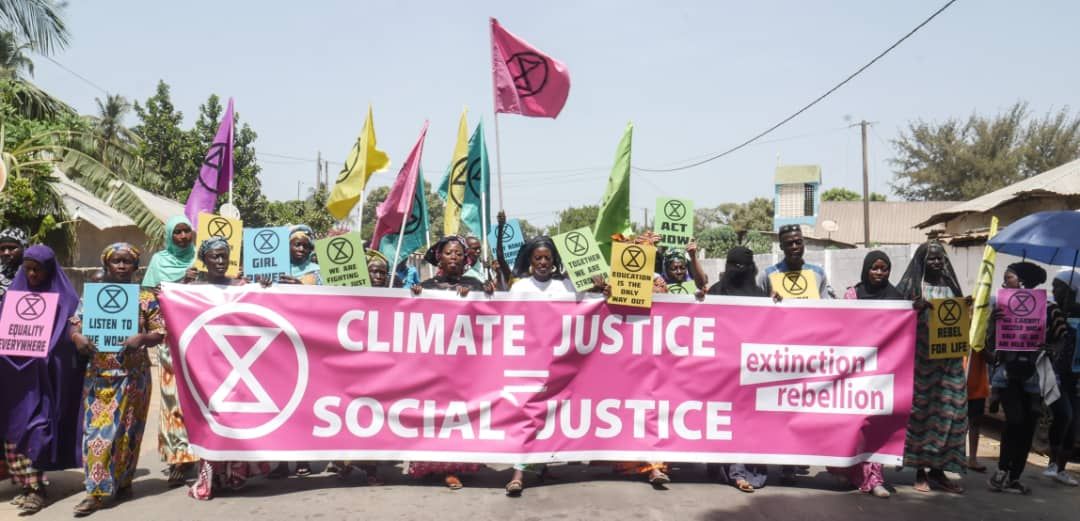 XR G7 Crowdfunding Event
Crowdfunding for G7 Actions around the world.
Thursday, June 10, 2021, 11:00 PM - Sunday, June 13, 2021, 9:59 PM (UTC+00:00)
Connect
---
Let's get the ball rolling!
News from XR G7 Crowdfunding Event
Updates on our activities and progress.
Apply for Funding for G7 Actions
If you are a representative of a local group in the global south you can apply for funding for your actions during G7. Here is the application form with all information:...
Read more
Published on April 19, 2021 by
Monni
About
---
The aim of this crowdfunder is to empower global south voices to take centre stage during G7 and have their voices heard. Global south XR groups have a lot to say, obviously! Climate and ecological breakdown is affecting their areas terribly, and yet they are least responsible, and have the least resources to cope.
One obstacle to being heard is lack of social media infrastructure. So this crowdfunder is set up to: 
provide funds to support the development of a thriving social media network in XR groups in the global south that can create powerful social media campaigns and highlight attention-grabbing actions.
Each local XR group that is funded will receive 50 € towards internet data costs and 200 € to purchase a smartphone.
Training in social media use and campaigns will also be provided.   
Other costs could be considered where necessary and possible.  
Before the G7 meeting in UK (June 11-13) our aims are:
to expose the hypocrisy of the G7 countries who signed the Paris Agreement, and yet continue to allow companies from their lands to heat the planet, and commit ecocide in the global south. 
to remind that the G7 rich countries have a HUGE RESPONSIBILITY FOR THE CLIMATE CRISIS WE ARE IN and need to pay climate debt and loss and damages for past destruction, lead the drive to decarbonise our societies and stop biodiversity loss. 
It is time activists in the global north stopped speaking on behalf of the global south, and instead empowered activists and listened to what they have to say. 
Budget
---
Transparent and open finances.
Total disbursed
€8,702.82 EUR