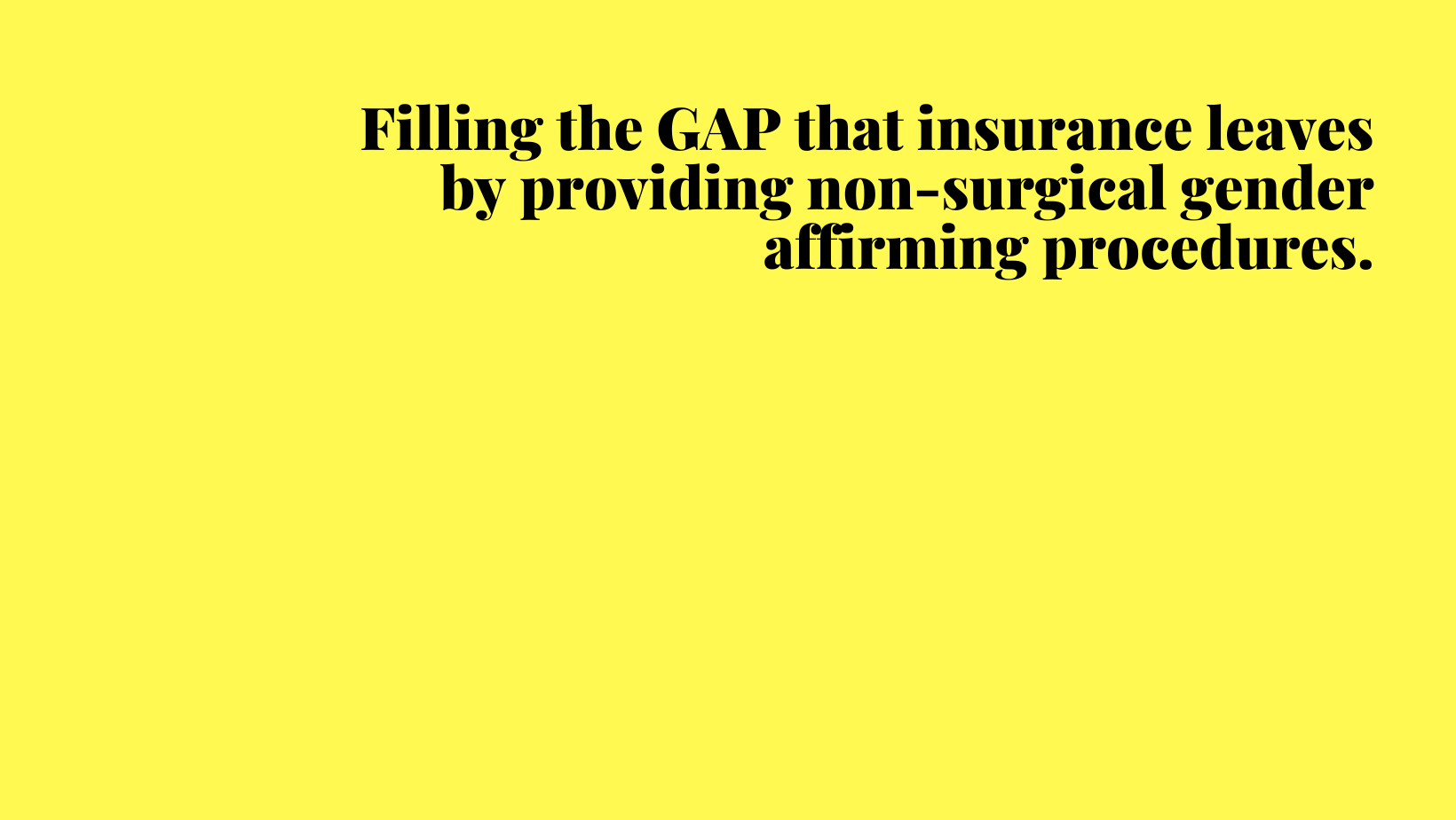 The GAP Fund
Filling the GAP that insurance leaves by providing non-surgical gender affirming procedures.
Contribute
---
Become a financial contributor.
The GAP Fund is all of us
Our contributors
1
Thank you for supporting The GAP Fund.
About
---
When many people think of someone transitioning or easing gender dysphoria, they incorrectly assume that SRS is the end all be all. The reality is that anything that changes an individual's outward appearance can go a long way to helping people see their inner version of themselves when they look in the mirror, including things like hair and nails.

Here is a great article from Allure
on how something as simple as changing eyebrows can help ease dysphoria and transform a person's self-esteem,

Unfortunately, insurance doesn't cover most gender-confirming procedures aside from Sex Reassignment Surgeries. 

Our ultimate goal is to be able to fund these procedures so that clients can access them completely cost-free.