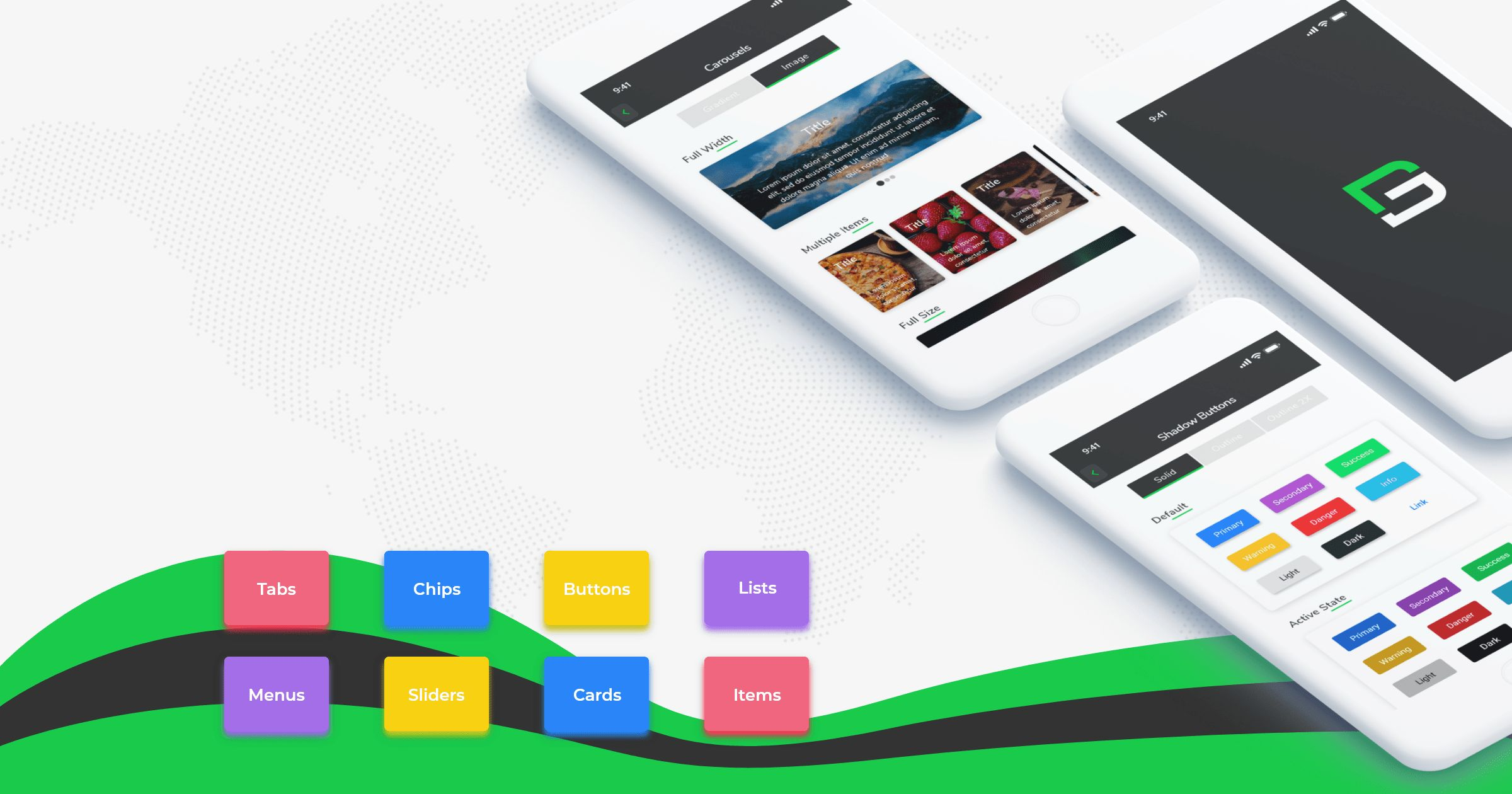 GetWidget
Most popular and easy to use open source UI library with 1000+ Widgets to build flutter app.
Contribute
---
Become a financial contributor.
GetWidget is all of us
Our contributors
1
Thank you for supporting GetWidget.
About
---
The Start for GetFlutter, open-source
GetFlutter is an open-source library we have developed to help developers build their flutter app faster than they could ever have imagined. The library contains more than 1000+ UI components, all ready to include and use immediately in your project.


We have a well-defined product
roadmap
that we are asking our community to add to and influence, so you can review and share your feedback on GetFlutter as well as contribute as developers if you so choose.
GetFlutter was developed internally by our team over the past year and we found it saved us so much time on new projects we thought others could benefit as well. This led us to develop some core reusable libraries for our development community to hugely decrease UI development and reduce the initial learning curve.


We have initially looked at the most-used components, but are committed to adding many more widgets over time. We want to actively work with the wider Dev community to make sure we are focussed on user needs.


We were in flutter development from long and love it so we start thinking to develop some libraries for our Dev community to make UI development faster and better with the lesser learning curve.


You can
upvote
on our development plans via our published roadmap, request a new feature and also raise any bugs direct with us as well via our
Raise Bug OR  Feedback
services. Please follow our
docs
,
and collaborate with us to help us improve GetFlutter as well.
You can follow our
docs
and help us to improve it as well.
We have launched our official GetFlutter Libraries on Github and Pub for the Dev community to start playing around with, so please share feedback or raise any questions comments or issues on our
FLUTTER GITHUB
.
We love to be social! So, of course, we also have accounts across all major social platforms that developers use. Why not join and keep updated?


Keep in touch with us via our GetFlutter community.


We look forward to welcoming you very soon. Finally – we're also launching our official Logo today, let us know what you think and pass the word around.


Thanks,


The GetFlutter Team