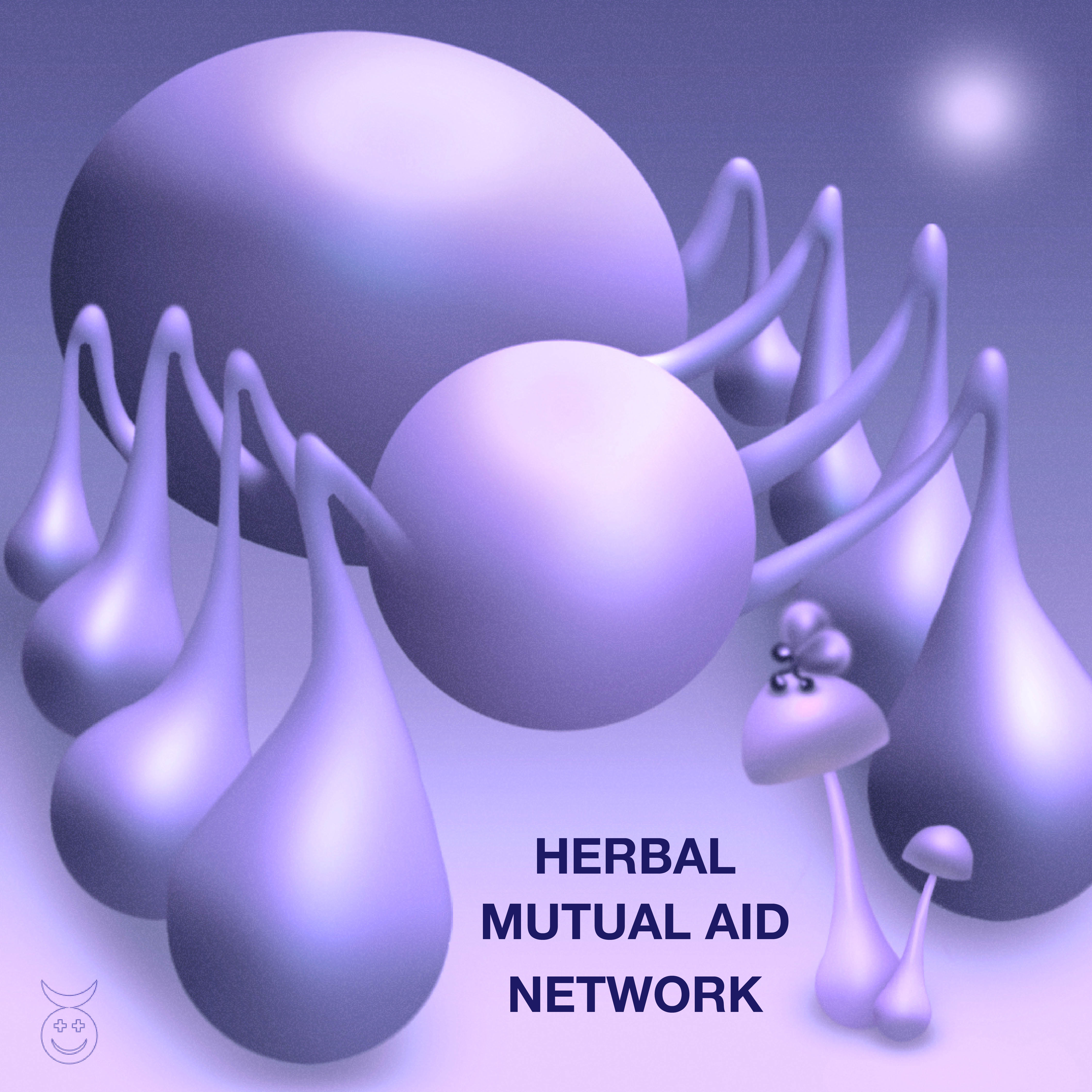 Herbal Mutual Aid Network
Providing free herbs + herbalism resources to marginalized people
Contribute
---
Become a financial contributor.
Herbal Mutual Aid Network is all of us
Our contributors
5
Thank you for supporting Herbal Mutual Aid Network.
About
---
H.M.A.N. provides free herbal care and education to marginalized individuals and Black + Indigenous led community organizations.


We are a mutual care Network of herbalists, educators, farmers, artists, donors, organizers + care recipients.





Our mission is to create a truly mutual care ecosystem that centers the needs of marginalized people by:


✿ Hiring + promoting the work of Black + Indigenous artists and care workers, enabling peer-to-peer care at no cost to those needing support


✿ Building a dimensional platform for conversation around care and healing, centering Black, Indigenous, trans, queer and disabled voices


✿ Spreading the message that equity should be an essential pillar of any business providing care, and that "wellness" without equity is hoarding resources


✿ Spreading the message that Black + Indigenous people are entitled to the utmost love and care, and that the lives of Black trans people must be protected at all costs


✿ Maintaining an energetically sustainable operating structure that centers the needs of our organizers—avoiding burnout + maximizing joy—with the guiding objective of doing the most (impact) with the least (effort). Continually seeking ways to build mutuality + interdependence into our work, we will grow the scale our efforts while cultivating ease.



Currently our work consists in:


➛ Filling our virtual "Free Shop" with herbal formulas + classes + other care resources by Black + Indigenous + queer/trans + disabled contributors, accessible to our entire community of individual care recipients


➛ Paying Black herbalists to co-create in-house formulas with us for our upcoming "Free Brand"

➛ Building an Herbal Mutual Aid Garden where we will grow herbs for our free in-house formulas, to donate and to sell as a means of fundraising, in partnership with Gentle Time Farm—a trans + queer cooperatively owned vegetable farm in East Chatham, NY

➛ Developing free in-person peer-to-peer education + free herbal pick-up days for low income community members local to our Studio in Hudson, NY

➛ Developing a medicine making residency where herbalists (organizers/people running small herbal brands from home) from the communities we serve will have the opportunity to formulate with plants from our Mutual Aid Garden in our sanitary commercial herb processing Studio in Hudson, NY at no cost. 


➛ Supporting existing Black + Indigenous led community organizations (local to Hudson + coast-to-coast) by providing herbal formulas, bulk herbs and educational resources to share with the communities they've already been building.


➛ Commissioning Black artists for design and other creative work related to our initiatives.



Future projects include:


➛Creating a live online database network of herb growers + mutual aid groups organized by local region, where we can all stay connected on current projects + asks–a tool for seeking care *and* collaborating on all of our herbal mutual aid initiatives, coast-to-coast



 
H.M.A.N. was founded on May 30th, 2020 in the heat of the uprising in response to George Floyd's murder and an ongoing crisis of racial violence + injustice.