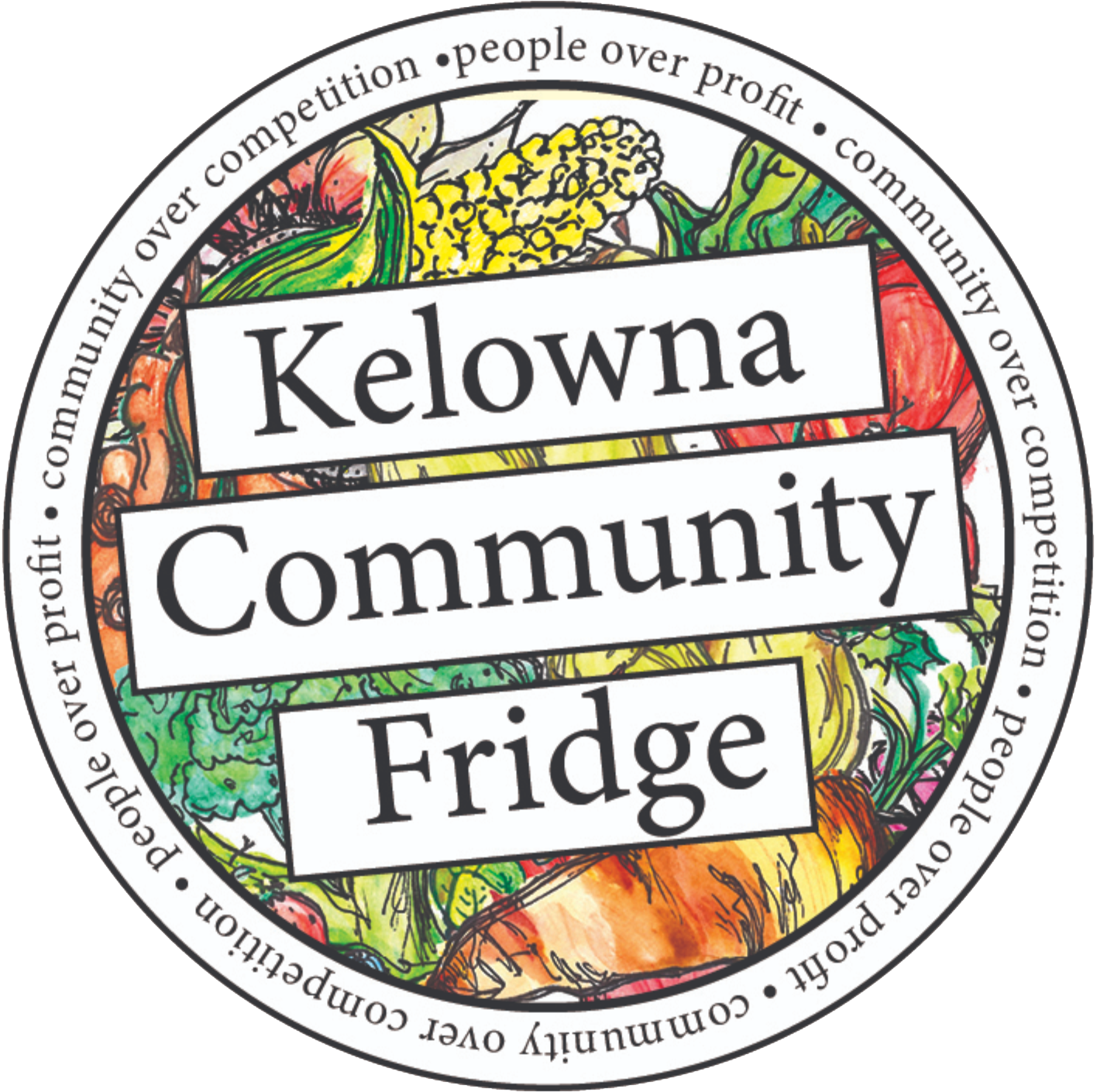 Kelowna Community Fridge
Kelowna Community Fridge is an open fridge and pantry space located on unceded syilx territory. We aim to provide 24/7 free access to food for our community.
Contribute
---
Become a financial contributor.
Top financial contributors
marianne
$200 CAD since Apr 2023
Jenica
$100 CAD since Aug 2022
Guest
$100 CAD since Mar 2023
Jim
$100 CAD since Mar 2023
Teresa Brinson
$100 CAD since Apr 2023
Natasha & Cru Gomes
$60 CAD since Dec 2022
Guest
$50 CAD since Mar 2023
Alexandra Carnio
$40 CAD since Mar 2023
Tess
$20 CAD since Mar 2023
Katy Eileen
$20 CAD since Mar 2023
Kelowna Community Fridge is all of us
Our contributors
17
Thank you for supporting Kelowna Community Fridge.
Budget
---
Transparent and open finances.
Total disbursed
$352.80 CAD
Connect
---
Let's get the ball rolling!
Conversations
Let's get the discussion going! This is a space for the community to converse, ask questions, say thank you, and get things done together.
About
---
The Kelowna Community Fridge officially opened on April 24, 2021 on the unceded lands of the Syilx Okanagan peoples. It is located at 515 Lawrence Avenue and open 24/7. The Fridge is a community run mutual aid project that is 100 percent for the community by the community and operates on a 'take what you need, leave what you can' basis. We believe everyone deserves access to food and do not believe in policing or restricting individuals or their need. The fridge is for everyone, any time, any amount.

The KCF is operated solely by volunteers; who organize events, make sure the space is clean, pickup donations and do repairs. There are many helping hands behind the scenes of this wonderful community and we are so thankful for all of them. As the project and awareness about the space grow, we find ourselves with a bigger need. Your donation will allow the KCF to continue to expand and create more food security and access in the community. All donations go directly to the project. 


Common Questions:

What is a Community Fridge?
A Community Fridge is a Fridge (sometimes accompanied by a freezer and/or pantry space) that is open for community use. Community Fridges are run through mutual aid and provide barrier free access to food. In addition to the main goal of combatting food scarcity and stigma, fridge project often aim to raise awareness, combat food waste and create community.
What is Mutual Aid?
Mutual Aid is a collective of folks who work together to meet unmet needs in their community. It is different from charity as it does not use a hierarchical structure and there are usually multiple pathways for community members to access the aid that they need. Mutual Aid aims to address issues as a whole, with long term planning and care, rather then taking a crisis intervention or 'bandaid fix' approach. In an interview with the New Yorker, Prison abolitionist Mariame Kaba said "It's not community service — you're not doing service for service's sake. You're trying to address real material needs."
For more information, or if you have any questions about the Collective or the Fridge space please do not hesitate to reach out via email at
[email protected]
We can also be found on Facebook @KelownaCommunityFridge and Instagram @kelowna.community.fridge.
Interested in volunteering? Follow this link to our
linktr.ee
for more information.

In solidarity and community, 
The Kelowna Community Fridge Team