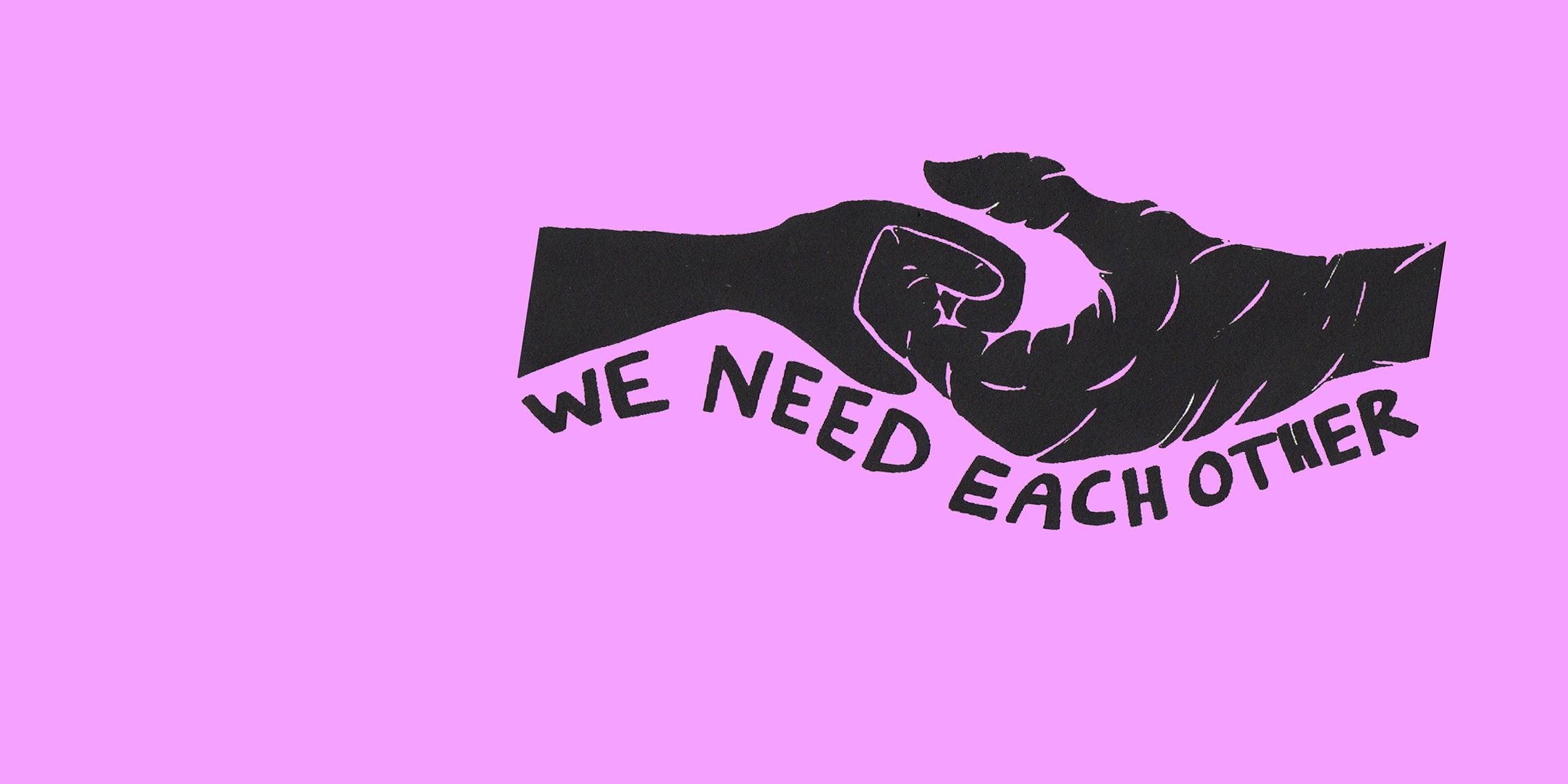 Lambeth Mutual Aid Fund
We are a mutual aid fund for Lambeth redistributing income in the form of monthly no-strings-attached grants for those in financial hardship.
About
---
We are a group of people in Lambeth, who came together during the Covid-19 pandemic to share support across the borough. Since 2021 we've focused on redistributing a solidarity fund to help people meet rising costs of living. For more information, see the
About
section of our website.
We give out monthly grants of up to £50 on a no-strings-attached basis. To request a grant, please
FILL OUT A REQUEST FORM BY CLICKING ON THIS LINK
. You'll then be contacted about sharing a proof of address in Lambeth. 
If you want to claim from the fund,
don't use this page
- it's too fiddly! Fill in
our form
and we'll handle the admin for you.
The solidarity fund is CURRENTLY CLOSED. It will open again in December.
If you'd like to be added to the email list to be told when it reopens, or if you'd like to become part of the solidarity fund group, please email us at
[email protected]
Contribute
---
Become a financial contributor.
Lambeth Mutual Aid Fund is all of us
Our contributors
343
Thank you for supporting Lambeth Mutual Aid Fund.
incognito
If you're not commuting at the moment, why not ...
Budget
---
Transparent and open finances.
Total disbursed
£47,229.96 GBP
Connect
---
Let's get the ball rolling!
News from Lambeth Mutual Aid Fund
Updates on our activities and progress.
Come for a chat!
Hiya! We're keeping our updates short this month, because we're hoping, instead of writing, to MEET YOU IN PERSON! LMA gathering Please come to meet us this month to talk about the Solidarity Fund, and Lambeth Mutual Aid ge...
Read more
October 2022 Update
Hiya!In a time of total chaos, mutual aid groups feel more important than ever: a way to build a different kind of society together, where people look out for each other, and find ways together to challenge inequality. Lambeth Mutual Aid is...
Read more
Published on October 30, 2022 by
Tom
Lambeth Mutual Aid - join our open meeting!
Hi lovely LMA fund contributors,Since we started this fund for people struggling financially in the Covid-19 pandemic, just under £25,000 has been shared with people across Lambeth. This is amazing! We're now reflecting on how the money has...
Read more