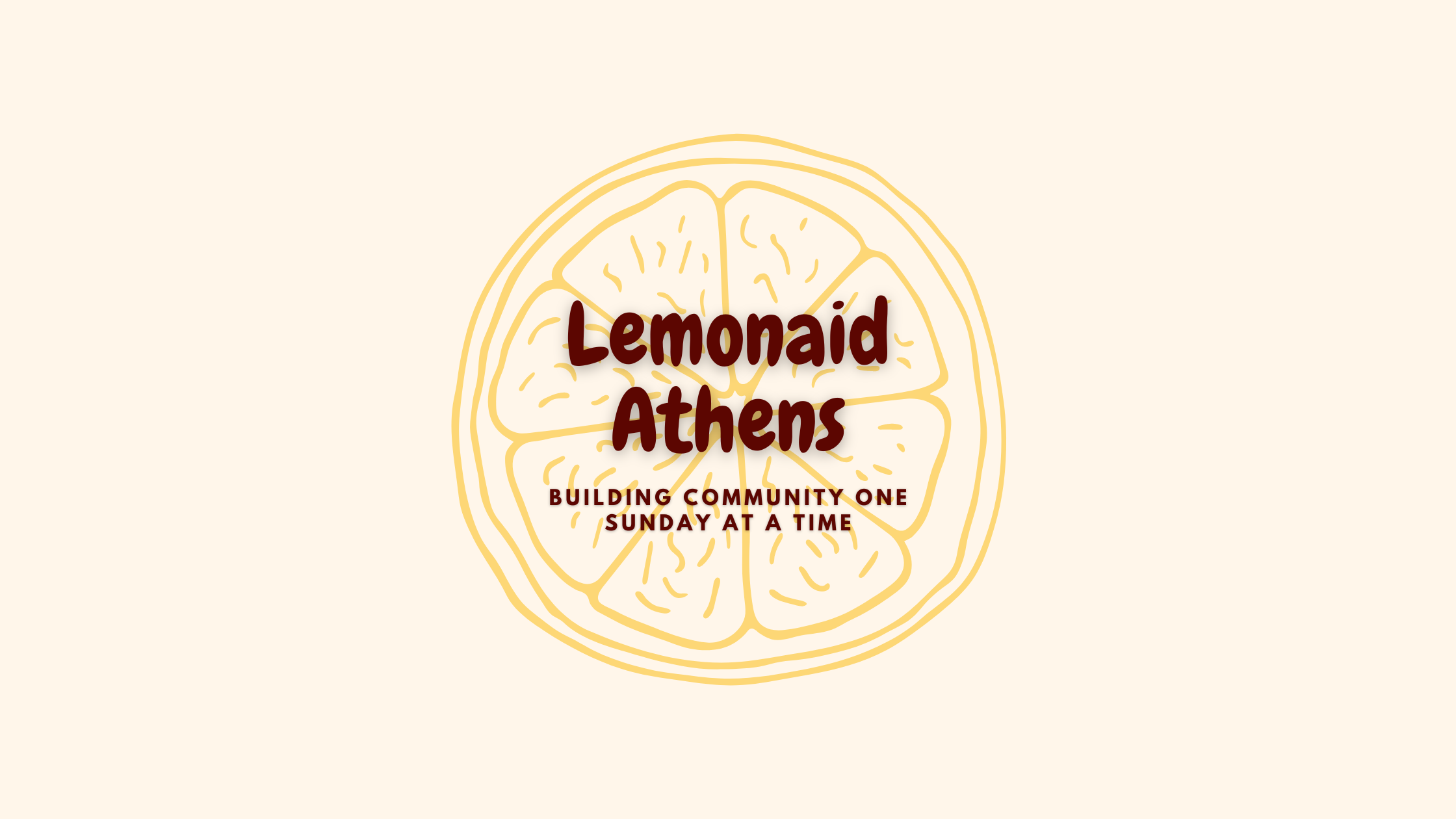 Lemonaid Athens
We are a mutual aid group dedicated to feeding our unhoused neighbors every Sunday.
Contribute
---
Become a financial contributor.
Events
Lemonaid Athens is hosting the following events.
Let's get together to eat and make some great food! Please sign up for a ticket below so we know ...
Read more
Lemonaid is throwing a party and everyone's invited! We'll have an artist market from 5-8 and ban...
Read more
Connect
---
Let's get the ball rolling!
Conversations
Let's get the discussion going! This is a space for the community to converse, ask questions, say thank you, and get things done together.
Lemonaid 101
Published on November 16, 2022 by CJ
Hey y'all! Check out the slideshow below to see what kind of help we need, and click this...
News from Lemonaid Athens
Updates on our activities and progress.
Host-A-Lemonaid
Hi friends! We are rolling out something new; if you want to take responsibility for the food prep part of a Sunday distro you can! We have a...
Read more
Published on March 18, 2023 by
CJ
Year in Review
Hi everyone! We hope you are finding some rest and restoration in these winter months and wanted to share what Lemonaid has accomplished in the last year. We've changed a lot since this time last year as we partnered with different organiza...
Read more
Published on December 21, 2022 by
CJ
Budget
---
Transparent and open finances.
Total disbursed
$4,107.34 USD
About
---
Lemonaid is an Athens-based mutual aid organization dedicated to fostering connections within our community by feeding our unhoused neighbors and providing other seasonal necessities. If you're interested in a consistent way to get your feet on the ground and help us meet the needs of our community, we meet on Sundays to distribute meals and would love to meet y'all and have you help us out!
Looking to pitch in? Here's what we do:
- Make and distribute 64 hot meals along with drinks, desserts, and other necessities such as bug spray and trash bags every Sunday
- Meet our neighbors where they are without judgement and without savior complexes
- Recognize the way UGA impacts the greater Athens community and encourage those of us who are here as students to not treat this place as a playground and leave
Our team
Logan
Come join us on Sunday! <3