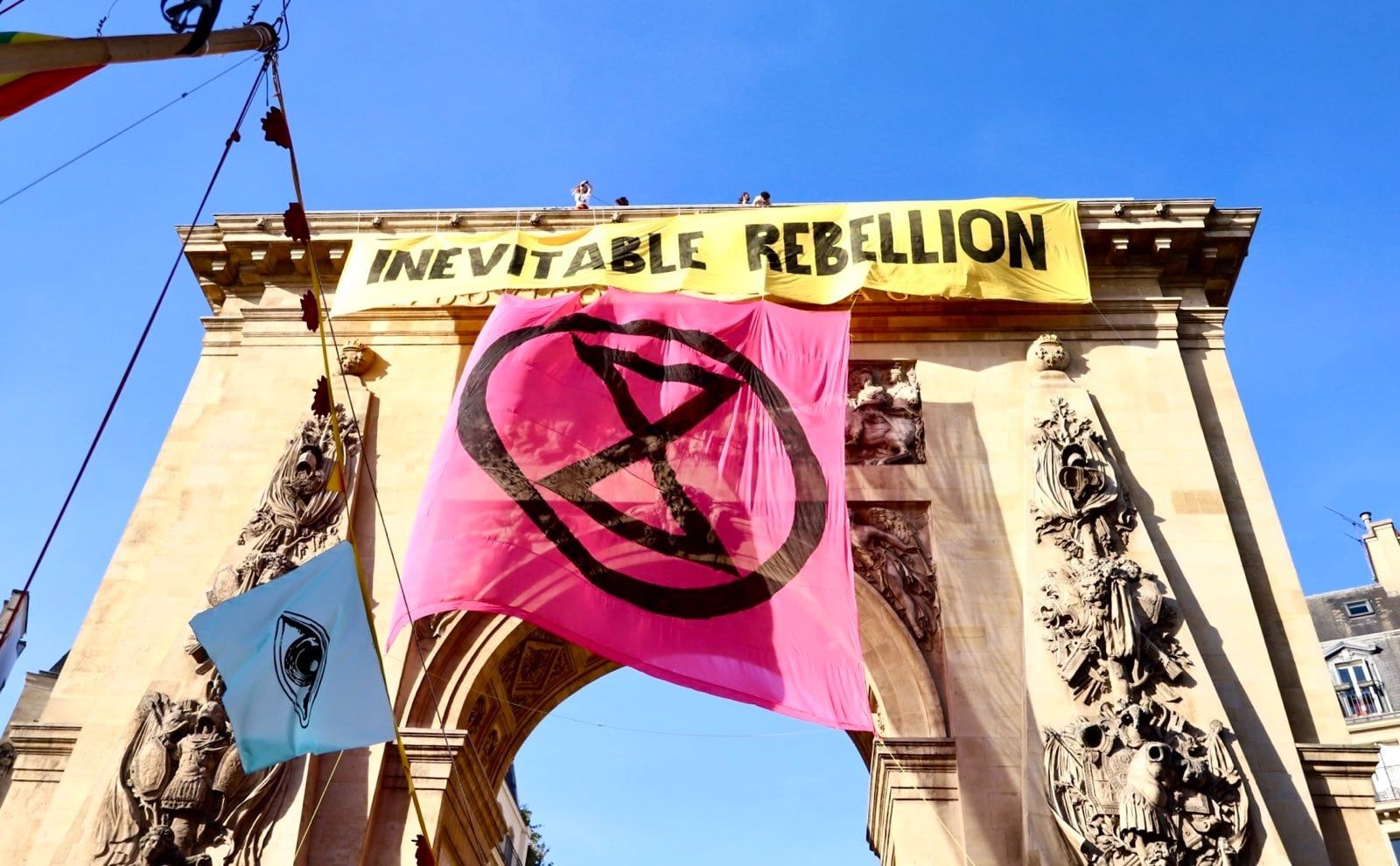 L'inévitable Rebellion
Imaginez l'Impossible, et Rendez-le Inévitable: Le momentum de la rébellion de printemps 2022 s'incarnera par une action d'occupation massive, à Paris, du 16 au 18 avril
Contribute
---
Become a financial contributor.
Events
L'inévitable Rebellion is hosting the following events.
Fournir de la nourriture gratuitement pendant toute la durée de " L'inévitable rébellion "
Top financial contributors
Individuals
Incognito
€2,819.64 EUR since May 2022
Solstice
€20 EUR since Mar 2022
L'inévitable Rebellion is all of us
Our contributors
5
Thank you for supporting L'inévitable Rebellion.
Budget
---
Transparent and open finances.
Total disbursed
€3,691.89 EUR
About
---
AGIR OU PERIR 


Notre tâche consiste à imaginer l'impossible et à le rendre inévitable. 


 Nous ne pouvons plus croire en la compétence de nos dirigeant·e·s, après tant de preuves de leur inaptitude à agir face au plus grand défi de notre siècle. 


Nous ne pouvons plus croire que tous ces débats sur le problème écologique et climatique participent à le résoudre, après tant de paroles dans le vent et de promesses non tenues. 


 Nous ne pouvons plus croire en la raison de nos adversaires, après tant d'incohérences, de bouffonneries et d'absurdités que l'on les laisse crier dans les médias. 


 Nous ne pouvons plus croire aux miracles, qu'ils soient 
 technologique, économique ou énergétique. 


 Nous ne pouvons plus croire que la destruction de l'habitabilité de notre planète pourra être réversible. 


 Nous ne pouvons plus croire que le monde du Vivant ne s'effondre pas.... 


 Ce que nous pouvons encore changer et empêcher, il est de notre devoir de le faire. 


 Nous vivons une époque impossible. Une situation impossible exige une réponse impossible. 

 Imaginez des millions de personnes qui agissent, et qui restent dans les rues jusqu'à ce que nous voyions un réel changement. 


 Imaginez une société construite autour du soin et de l'équité, au lieu du profit et de la croissance infinie. 


 Imaginez une démocratie sans corruption, favoritisme et lobbyistes d'entreprise. 


 Imaginez que l'extraction des combustibles fossiles cesse et que les émissions de carbone atteignent un niveau net zéro. 


 Imaginez des communautés qui se rassemblent pour la justice et l'égalité. 


 Imaginez que les gens aient le pouvoir de décider de leur avenir au sein d'une assemblée citoyenne (ou « assemblée populaire » dans le contexte français)