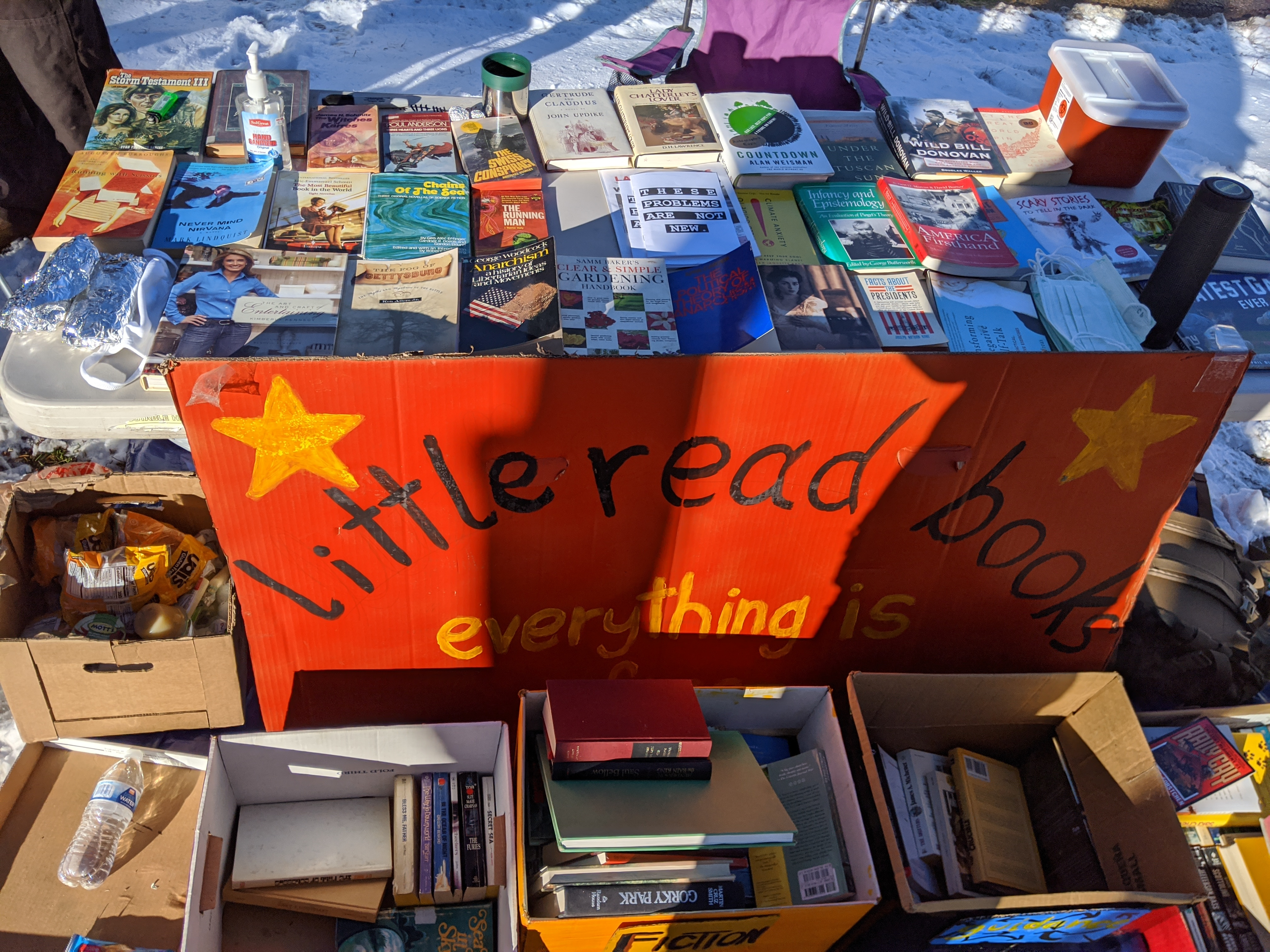 LRB Free Book Stand
Our weekly free book stand at the Colorado State Capitol on the southwest corner of Grant & Colfax! Check twitter.com/littlereadbooks to confirm we will be there in case of precipitation.
Saturday, December 19, 2020, 11:00 AM - 3:00 PM (UTC-07:00)
About
---
Budget
---
Transparent and open finances.