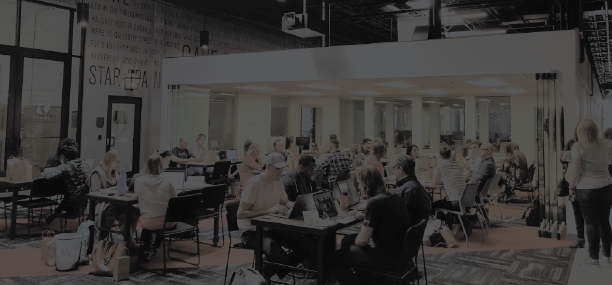 Make a Mark Baltimore
Make a Mark Baltimore is a 12 hour design and development marathon benefitting local nonprofits.
Become a contributor
12 hour design and development marathon at the idfive office in Baltimore
Top financial contributors
Budget
See how money openly circulates through Make a Mark Baltimore. All contributions and all expenses are published in our transparent public ledger. Learn who is donating, how much, where is that money going, submit expenses, get reimbursed and more!
Today's balance
$54.11 USD
Estimated annual budget
~ $1,840.66 USD
Make a Mark Baltimore is all of us
Our contributors
6
Everyone who has supported Make a Mark Baltimore. Individuals and organizations that believe in –and take ownership of– our purpose.
About
Some of our communities' biggest problems are solved by nonprofits staffed almost entirely by volunteers. Their work deserves the best design, marketing, and technology, but these are far too often out of reach of these impactful organizations. Most nonprofits don't have the resources, time, or know-how to design and develop the things it could take us just a day to create.
So for 12 hours, we gather the best designers and developers to work on projects for the most impactful organizations in the most creative and purposeful communities around the globe.
Make a Mark is about creating an equity of design for organizations that worry about the toughest problems in our cities, slave over grants and reports, and sacrifice money and time with their families so we don't have to think about or solve these same problems.
Through your work to help nonprofits, you're providing beautiful design and technology that can provide grants and share stories. But more importantly we are sharing experiences and spreading hope to one another. We are saying a small thank you to those in our society that work tirelessly. We are building empathy in a world that needs it.