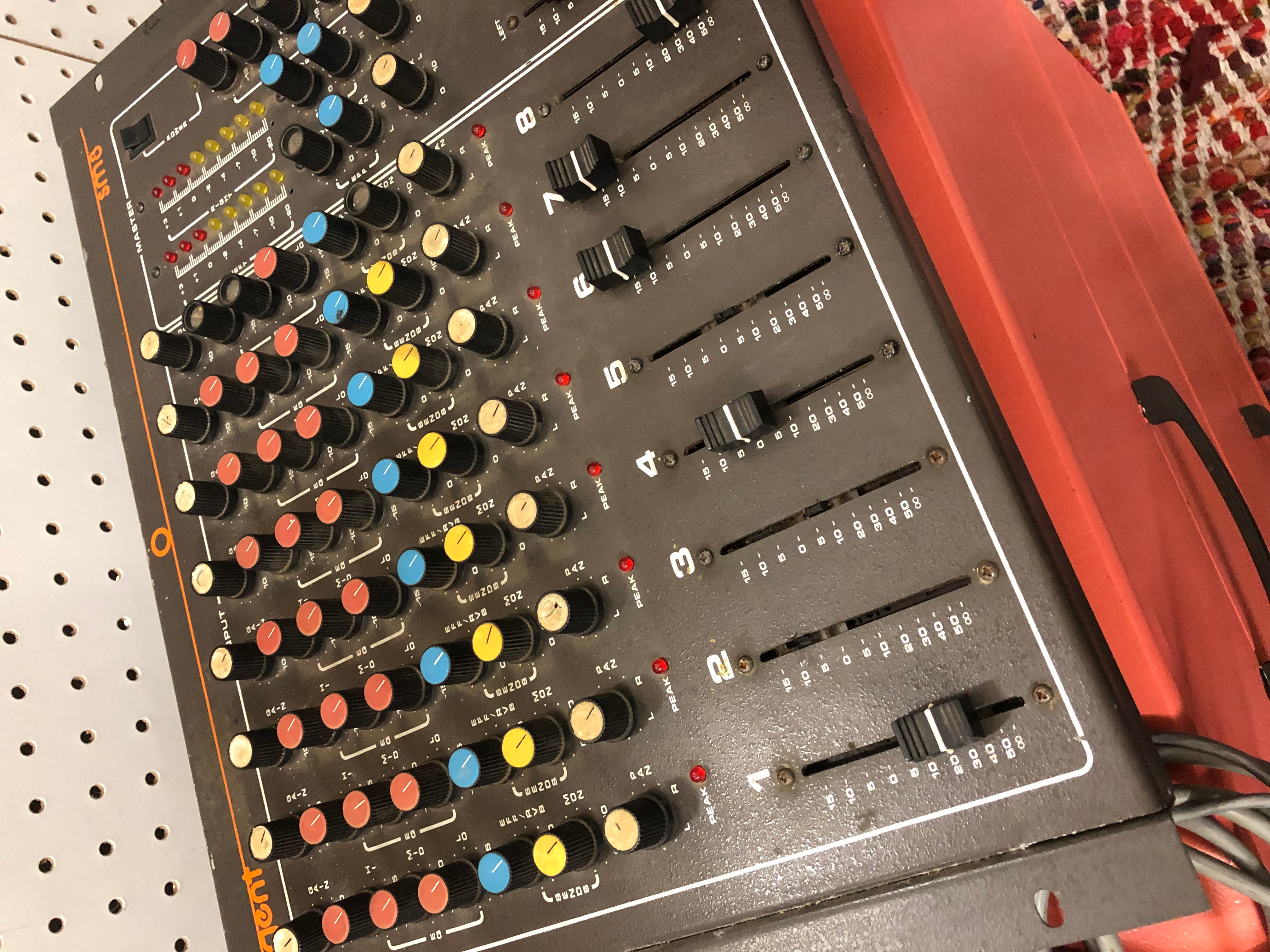 Muffled Sounds Records
Establishes a new financial design for artists using web3 development.
Contribute
---
Become a financial contributor.
Projects
Support the following initiatives from Muffled Sounds Records.
To provide a layout of the specific donation system for Muffled Sounds artists and supporters
Serves as a public domain for artists of Muffled Sounds as well as their contributors.
Events
Muffled Sounds Records is hosting the following events.
MSR will act as the blockchain token in which transactional data for the system is stored. There ...
Read more
Muffled Sounds Records is all of us
Our contributors
1
Thank you for supporting Muffled Sounds Records.
Connect
---
Let's get the ball rolling!
Conversations
Let's get the discussion going! This is a space for the community to converse, ask questions, say thank you, and get things done together.
About
---

Muffled Sounds records is a platform for the best artists you've never heard of. We strive for excellent communication and product accessibility. All signed artists are in total control of their revenue flow and have the ability to personalize the extent, means, and design in which  their supporters are able to interact with their art. We rely on an open environment in which all are welcome - an inclusive mindset that breeds abundance all the same. The following points should be taken as an agreement of strict boundaries in respect to freedom of speech or expression:

Cause no harm to yourself or others intentionally 
Respect is not given or taken. It is mutually shared once found through communication.
There are no 'Fans' of signed artists. There are 'Supporters'. 
All financial decisions made by Muffled Sounds records aim to benefit the greater good of Public Database and are a matter of public record.
Signed Artists retain 100% royalties and earnings made from original content 
Each revenue flow will be unique to the Artist and community that build it. Being a signed Artist essentially means being your own bank.
Creating a unique database of quality, heart-felt content will always be the primary objective of Muffled Sounds records.
The primary objective can not happen unless the creators of said content are in total control of distributing rights and feel adequately compensated for their contribution 
We are not trying to make anyone 'Famous'. We are trying to facilitate the growth of communities in abundance through music. 
***********************************************

Main Points of Interest:

-- Accessibility
-- Resource (physical/ information) Allocation
-- User-Interface Intuitiveness
-- Free, Reliable, Network Service
-- Adaptation, not Altercation
-- Financial Literacy
-- Incentive Programs
-- Personal ID protection, online security, and public anonymity

*******************************************