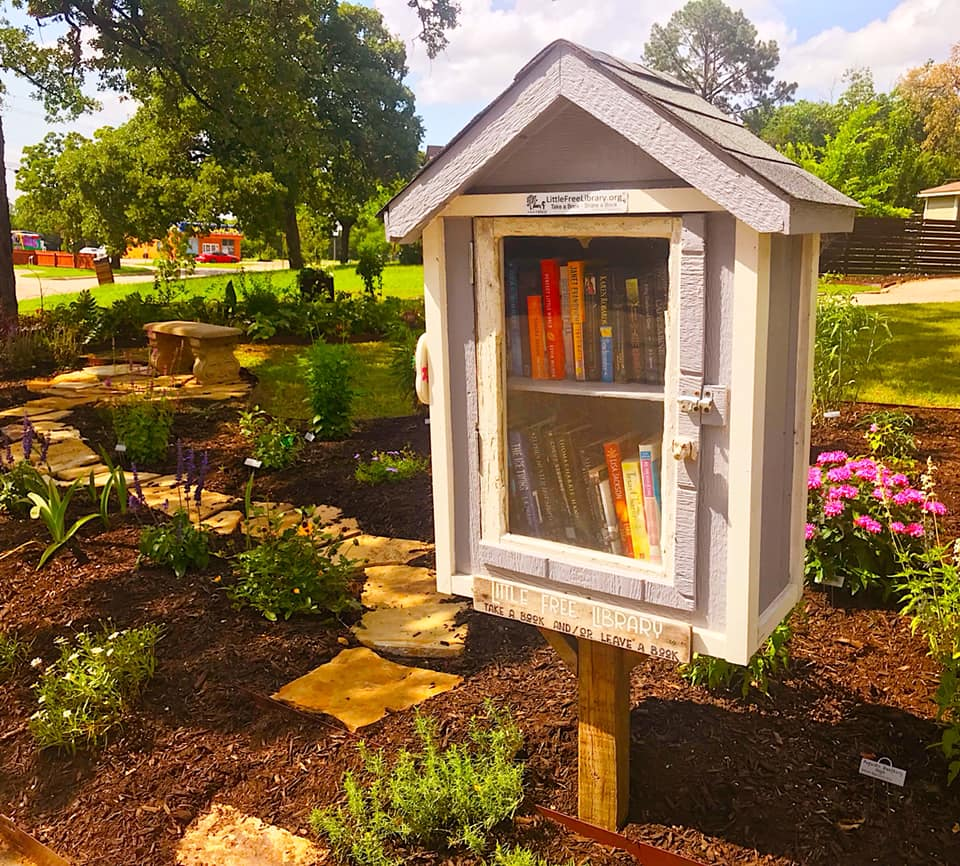 Neighborocracy DFW
Comprehensive training and support for animators of local neighborhood pods and children's parliaments-- circles of grassroots, face-to-face celebration, sharing, and governance among immediate neighbors of all ages
Contribute
---
Become a financial contributor.
Top financial contributors
Incognito
$20 USD since Oct 2022
Neighborocracy DFW is all of us
Our contributors
3
Thank you for supporting Neighborocracy DFW.
Budget
---
Transparent and open finances.
Connect
---
Let's get the ball rolling!
News from Neighborocracy DFW
Updates on our activities and progress.
We've had so much fun this year!
2022 was our very first year, and it was so exciting! It was also challenging, in the very best way. On September 16th, we hosted our first session with our very first cohort, bringing people together from Westside Presbyterian Church, West...
Read more
Conversations
Let's get the discussion going! This is a space for the community to converse, ask questions, say thank you, and get things done together.
About
---

Celebrate together. Share together. Discuss together. Decide together. Act together. 
Almost everyone seems to remember and long for a time when we left our doors unlocked and could count on a neighbor to lend us a cup of sugar. Yet very few of us actually experience anything like this in our personal lives. How do we bridge the gap between our nostalgic past, our longing present, and our more connected future?
We all will, by coming together with our nearest neighbors into neighborhood pods, cooperative networks where we can build relationships, provide mutual support, and assemble a face-to-face forum where every one of us can be heard, valued, and have a chance at turning our ideas into action. Neighbor Democracy DFW builds on decades of international and local experience to provide the training, consultation, material support, and convergence space to spread these neighborhood pods and their associated neighborhood children's parliaments all over the metroplex.
We boldly claim that there isn't a problem in the world that couldn't be drastically improved if everyone knew their closest neighbors and shared talents, knowledge, and decisions with them. 
In the face of an epidemic of loneliness, neighborhood pods respond with a community and a forum small enough- about 30 families living next to each other- so that nobodies are turned into somebodies, and everybody can be entrusted with responsibility on some issue that neighbors face together. 
Everyone has a special role to play based on their passions, interests, and skills, and neighborhood pods allow us all to serve each other and turn our neighborhoods from places of isolation into places of responsibility, belonging, co-creation, and somewhere we can call our own. 
With pods, we decide for ourselves, together.

How You Can Plug In
Become an animator for your local pod or neighborhood children's parliament; join our training program today. 
Let us come to you and offer caring consultation and trainings (whether functional, life skills, or values clarification) catered to the context of you and your neighbors. 
Benefit from our non-profit, zero-interest investments into your neighborhood pod projects- whether a tool library, meeting space, community-owned cooperative, or other plans we may have never thought of yet. 
Join our network of DFW-based neighborhood pods, while plugging into our international neighborocracy support group that builds on the experiences of millions of people practicing direct democracy with their neighbors worldwide.
Let's Get Started
Contact us for a 30-minute exploration call to figure out how we can work together!