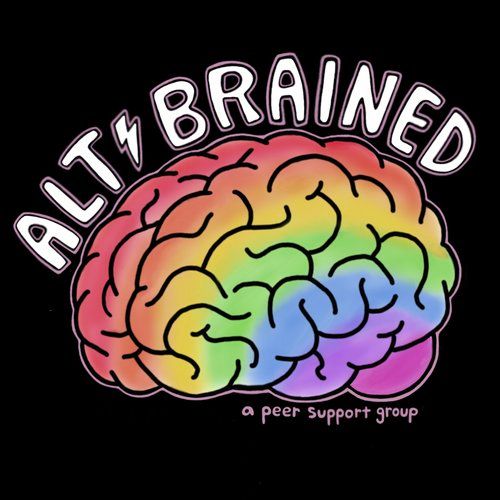 Alt-Brained (Constellation)
Offering structured peer support in navigating our sensory, social, and internal worlds. Based on Discord with monthly Zoom meetings. For all ages.
Sunday, August 28, 2022, 6:30 PM - 8:30 PM (UTC+00:00)
About
---
What are Constellations?
Constellations are non-judgemental Peer Solidarity groups facilitated by the NEUROMANCERS team. They might be support-based drop in groups, educational cohorts, or workshops and some facilitators also offer additional 121 support on a discretionary basis. Like the stars in constellations, we aim to connect neurodivergents across space and time. Learn more
here
.

*Whilst NEUROMANCERS is largely UK-based, some of our team members live on occupied Turtle Island. Alt-Brainers is a US-based Constellation.



About Alt-Brained (a description from the facilitator)

Hi there, my name is sef ! (they/he) and I am a white genderqueer writer, artist, and student with a special interest in all of the silly and serious aspects of neurodiversity.

I was clinically identified as autistic, ADHD, and Bipolar II in my early 20s which led to my decision to return to school and pursue certification as a therapist/counsellor/mentor for other struggling neurodivergent adults.


My goal is to help alt-brained folks the find their footing in life through radical acceptance and accommodation, as well as challenging the psychiatric narrative of flawed neurobiology and reframing our diagnoses as stories that help us understand and cope with our challenges in the context of colonial capitalism.


I personally prefer peer-support to traditional forms of therapy because it's less clinical and hierarchical. I may be the one taking the time to do the research, organize my thoughts, and make the powerpoint, but when I've offered all I can, this group is centered on support from each another.


This Constellation offers structured and guided peer support in navigating our sensory, social, and internal worlds through an anti-ableist and neurodiversity-affirming lens. Meetings will begin will with a hearty infodump from yours truly (guided by a PowerPoint or other visual aid) and then we'll open up the floor for stories or challenges from anyone who wants to share. Just let us know whether you're looking for advice or a space to vent. If you prefer to tune in with mic and camera off and type, that is absolutely fine, and communicating isn't a requirement for attending live meetings, but I promise to work with the group to create the safest space possible for you to share your experiences and advice. This is peer support !


We will discuss topics such as...
navigating obtaining clinical diagnoses
institutional disability accommodations
Reframing ADHD and exploring "mad scientist energy"
healing from shame and internalized ableism with emphasis on the inner child
life-hacks for sensory sensitivities
shame free personal hygiene tips
forming friendships and community as a neurodivergent adult
exploring regulating movement/relearning to stim after years of suppression
taboo stims like head-hitting & skin-picking
spiritual and emotional healing beyond psychiatry
getting "unstuck" while in task avoidance (how to do stuff u don't wanna do)
dating, sex, gender, and sexuality
"coming out" as neurodivergent to friends and family
finding competent therapists
and anything else that comes up as we get to know each other!

Live meetings will take place via Zoom on the Last Sunday of every month. These meetings will take place at 10:30am PDT (that's 1:30pm for friends on the East Coast and 6:30pm for folks living on GMT).
Budget
---
Transparent and open finances.
Total disbursed
£128.16 GBP