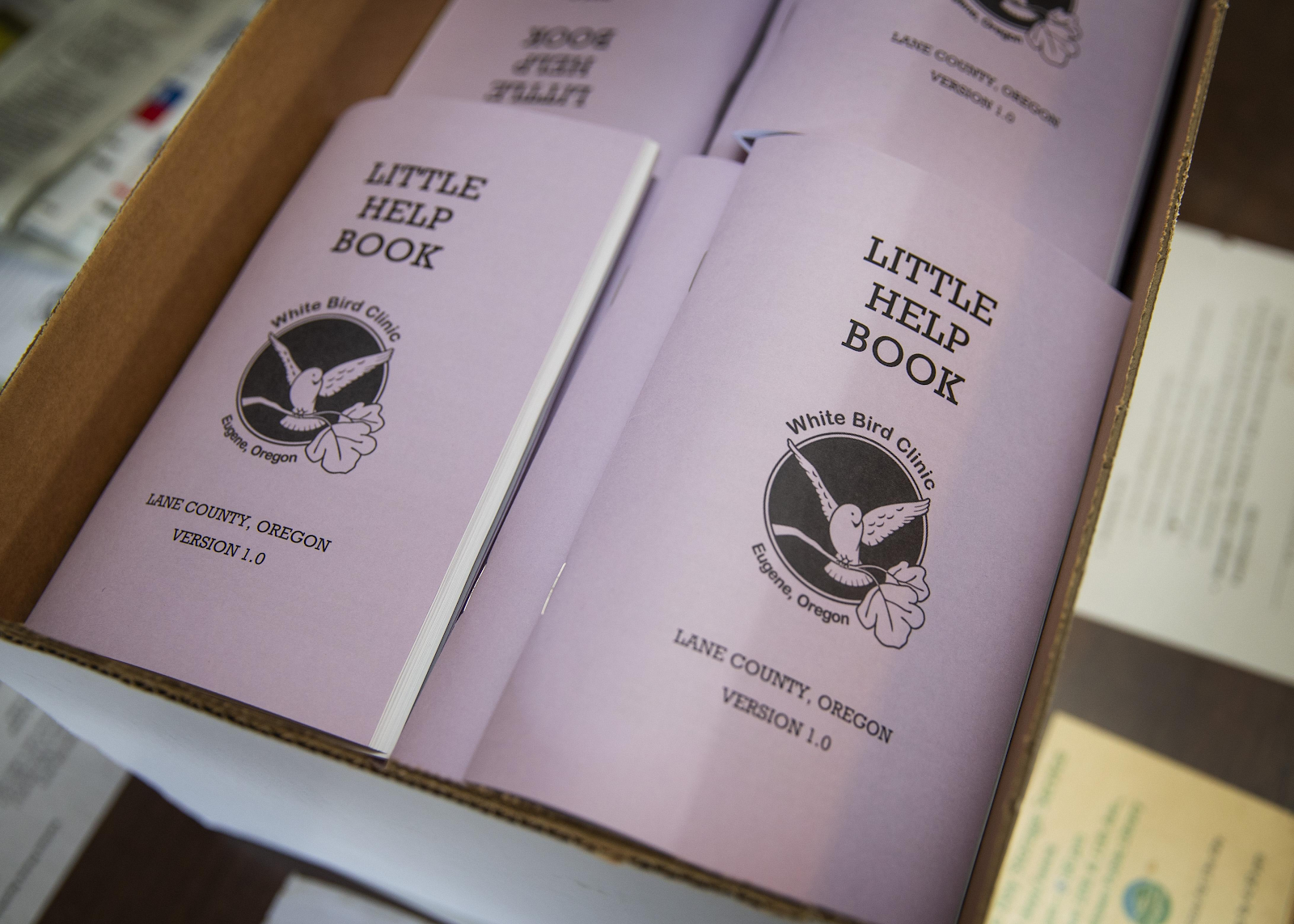 Little Help Book Printed Edition
We produce the Little Help Book for White Bird Clinic as a guide to local safety-net services
Contribute
---
Become a financial contributor.
Budget
---
Transparent and open finances.
Total disbursed
$7,495.51 USD
About
---
Open Eugene produces the
Little Help Book
in partnership with White Bird Clinic. White Bird Clinic provides compassionate, humanistic healthcare, and supportive services to individuals in our Lane County community, so everyone receives the care they need.
Our team of volunteers at Open Eugene maintains the database of all the local safety-net services and wrote an export program that converts the data into a format suitable for printing. We are coordinating with a regional printer and are shepherding all aspects of printed book production. This book will put information about helpful resources in to the hands of our community's most vulnerable population.
Having access to services is life changing for people, and we would like as many people as possible to know what help is available in Lane County. Your donation will put a guide in someone's hand and could be their gateway to a warm place to sleep, give them access to healthcare, or a warm meal. Working together we can help our community share the abundant resources available in the Willamette Valley.
To view the online version of the
"Little Help Book"