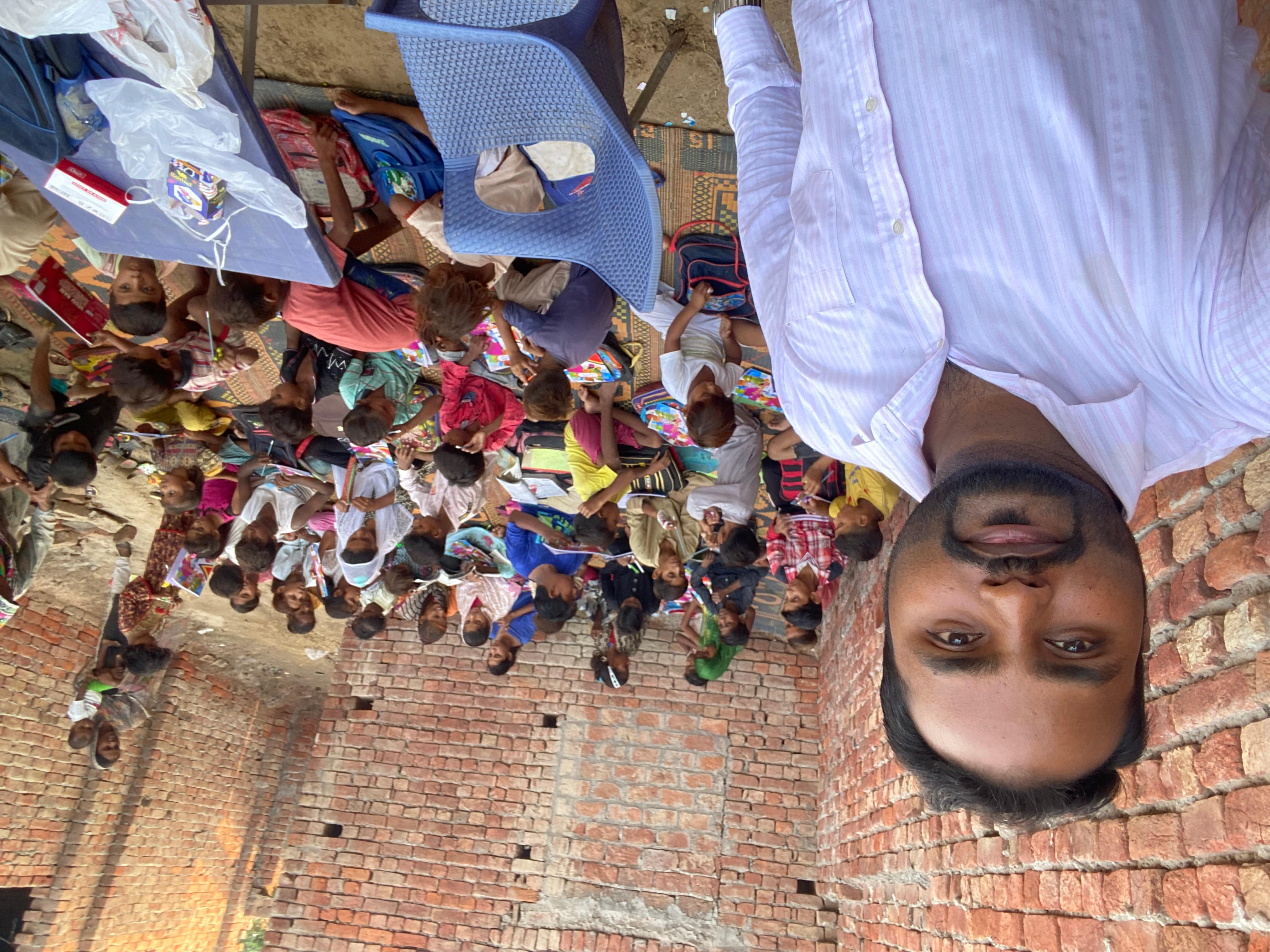 Charland Academy
School helping many poor and needy children and women in Pakistan who are neglected by their Home, school and society.
Contribute
---
Become a financial contributor.
Top financial contributors
Evgeniya Larina
$750 CAD since Jun 2022
Guest
$400 CAD since Mar 2022
Cristina
$200 CAD since Sep 2022
The 'real' hanuman
$100 CAD since Dec 2021
Shannon George
$100 CAD since Jun 2022
Rhett
$80 CAD since Jun 2022
julius murray
$50 CAD since Jun 2022
Charland Academy is all of us
Our contributors
20
Thank you for supporting Charland Academy.
Cristina
Monthly Supporter
$200 CAD
About
---
Charland Academy is a Pakistan charity school helping many poor and needy children of the society who are neglected by their Home, school and society. The initiative was taken to eradicate the poverty from the lower to the upper level. Money may not give a bright future but an education and good manners ensure a successful tomorrow. The step was taken by Brother Etienne Charland who took a keen entrust to uplift these children who were roaming around the streets begging and destroying oneself; they are definitely the future of the nation. Lets consider them our own children and join hands to give education to these little ones so that they may have a better life in future.

All donations will be received in Canada and then forwarded to Pakistan. 
Connect
---
Let's get the ball rolling!
News from Charland Academy
Updates on our activities and progress.
It's Exams times
Dear Benefactors It's the end of the Academic year in Pakistan and with your support and blessings the children leant throughout the year and now this is the time for them to sit in their final exams before they move to the next class. Your...
Read more
Appreciating the Gift of togetherness
Dear Benefactors We are having a great time together. We thanks you for your support in our study and eating project. We also encourage you to please keep supporting us. Many blessings upon you all...
Read more
Budget
---
Transparent and open finances.