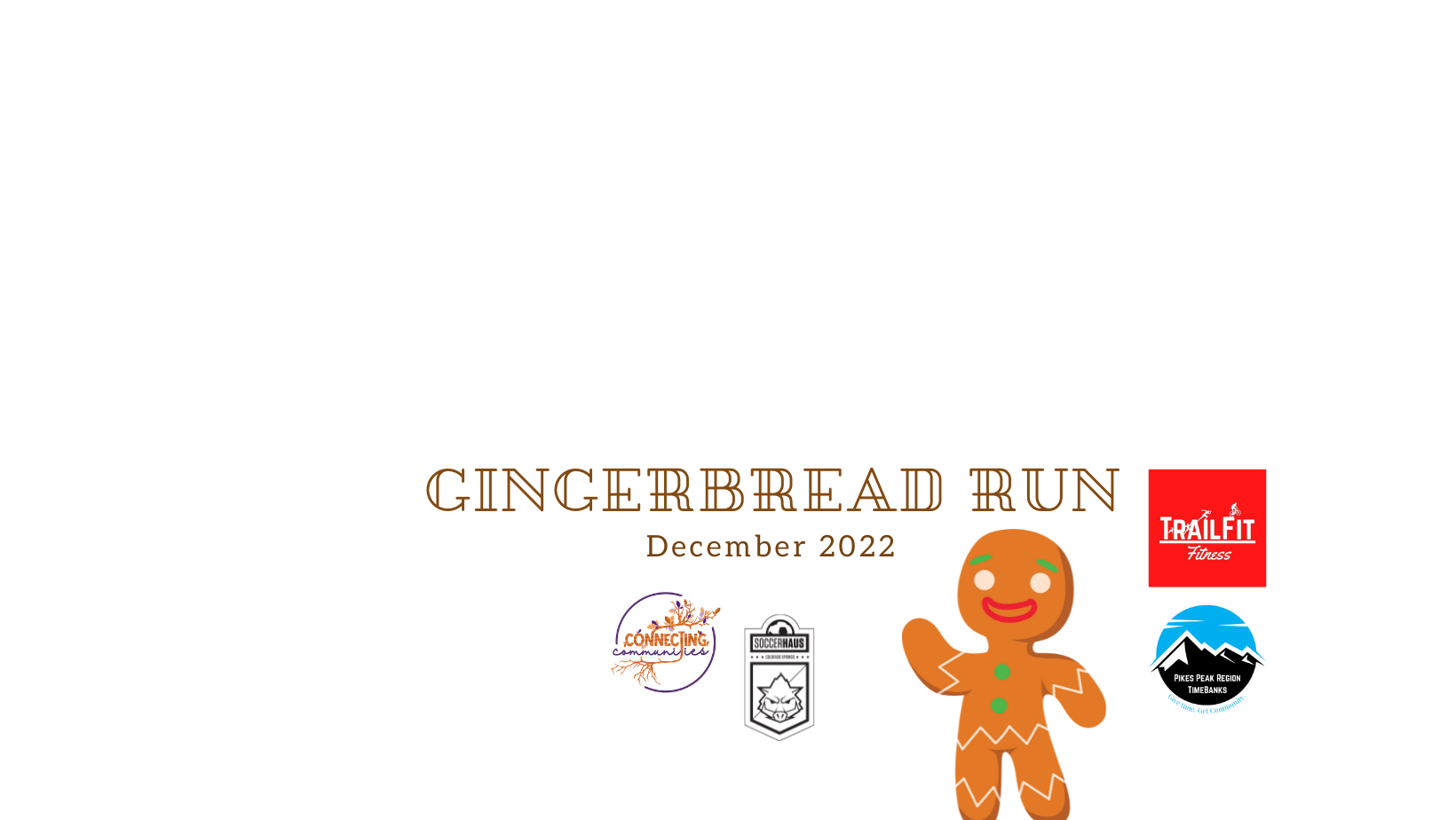 Gingerbread Run Sunday December 4th 2022 1pm
This Gingerbread Run engages children of all ages in a fun reading of "The Gingerbread Man" then they let out some energy chasing him. Upon completion they eat their Gingerbread man and are rewarded with a commemorative button!
Sunday, December 4, 2022, 1:00 PM - 5:00 PM (UTC-07:00)
About
---
This fundraiser event is for the whole community! There will be plenty of entertainment, free & paid activities, food available for purchase, shopping opportunities, and more!
Doors open at 1pm. Opening ceremonies is at 2pm where we read and reenact the "Gingerbread Man Story". We will start with the 14+ age category, followed by 13 12 11, 10 9 8, 7 6 5, and end with the 4 and under category. Parents are welcome to join in on the fun and support their child as they run. *categories may be adjusted based on registrants*
This is an indoor course/run. Each registered runner will earn a commemorative button, a gingerbread cookie to finish the run, and if they ran the course more than anyone else in their category they might win a 1st 2nd or 3rd place prize! Jacob Hacker of TrailFit Fitness is facilitating this run with his team and of course with the Gingerbread Man!  This is a bi-annual event, this also run in conjunction with the annual "Christmas in July" event with Connecting Communities.
Sunday December 4th 2022 1-5pm in Downtown Colorado Springs at the City Auditorium 221 E Kiowa Street 80903. We recommend parking in one of the nearby parking garages. There are also convenient metered parking spaces all around the building.
After the run we will also be awarding our November "Gingerbread House Contest" winners. This display can be found at the City Auditorium the whole month of November. We will post a link here soon so you can find all that info and enter your creation into the contest for a chance to win cash prizes!
All funds raised benefit the Pikes Peak Region TimeBanks! TimeBanks is a mobilized community of givers, they trade time for time, everyone's hour has the same value. What can you do to pay it forward to someone in this community? PikesPeakRegion.TimeBanks.org
[email protected]
Membership is free! Earn your first credits by attending a monthly orientation or schedule a private one-on-one with Samantha by calling or texting 719-310-9211
 Dress up for a chance to win prizes! We enjoy engaging the community with events that educate through fun interaction without a fiscal contribution requirement. *scholarships available for runners, please reach out to get someone registered outside of the paid platform*
For a $50 vendor booth or to sponsor our event click here 
https://661907.17hats.com/p#/lcf/ksknrtnrrbfnfswdwtgrdpvbxvsgffhn
Location
Colorado Springs Auditorium
Budget
---
Transparent and open finances.
Total disbursed
$182.82 USD