Collective pending approval.
Awaiting approval from The Social Change Nest CIC.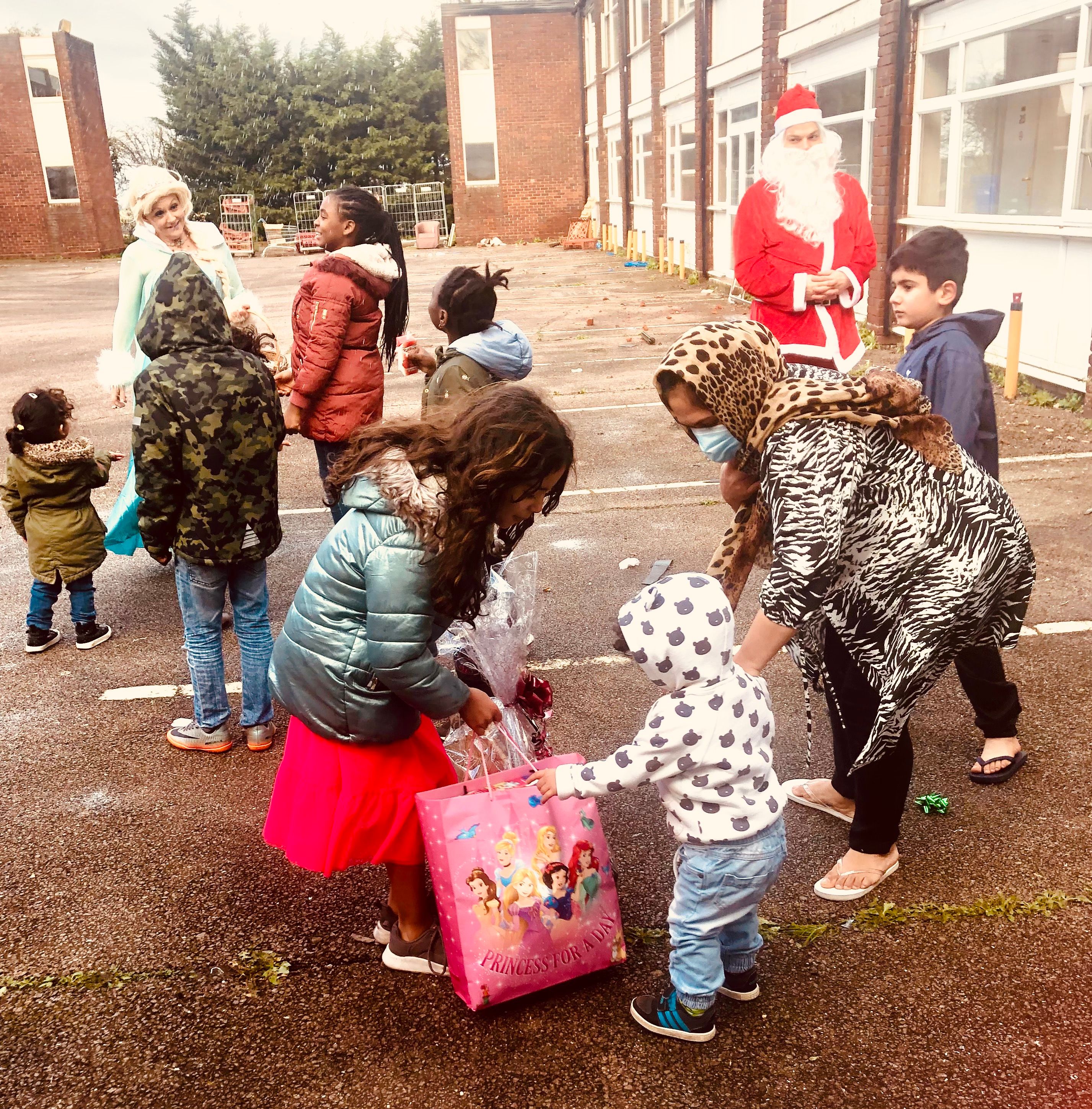 Refugee Dignity and Welcome in East London
We support asylum seekers being housed in East London hotels. Providing clothes, goods, emotional and practical support, as well as activities.
Contributors
---
Refugee Dignity and Welcome in East London is all of us
Our contributors
3
Thank you for supporting Refugee Dignity and Welcome in East London.
About
---
We are a group of volunteers working in East London to provide support for asylum seekers who are being housed in hotels and hostels during the COVID-19 outbreak. Many of us are working with the charity Care4Calais. There are hundreds of men, women and children who are seeking safety and asylum in the UK from all over the world. 
Many are fleeing from war or other danger and there is a high rate of mental health problems which are being made worse by enforced isolation in hotel rooms. Many of the people we work with arrive at the hotels with just the clothes they are wearing, phones are taken away at the border and shoes generally need to be thrown away. Some of the guests are in hotels where they receive £8 a week for everything else (clothes, toiletries, phone credit etc) this also often takes months to arrive. We have been providing regular distributions where we collect clothing and goods in our local area. This collective will allow us to buy items such as socks, underwear and refurbished phones. 
We also offer activities such as walking, football and online activities. These have been so popular and it is incredible to see the change in people when they are encouraged to safely mix with other guests, get outside, get talking and moving. We have lots who are hoping to volunteer in the community when lockdown eases a little. 
This fund will allow us to support more people and also support the volunteers, many of whom are out of pocket because we currently have adhoc funding. 
We are always interested in other ways people want to help. It can be incredibly rewarding!