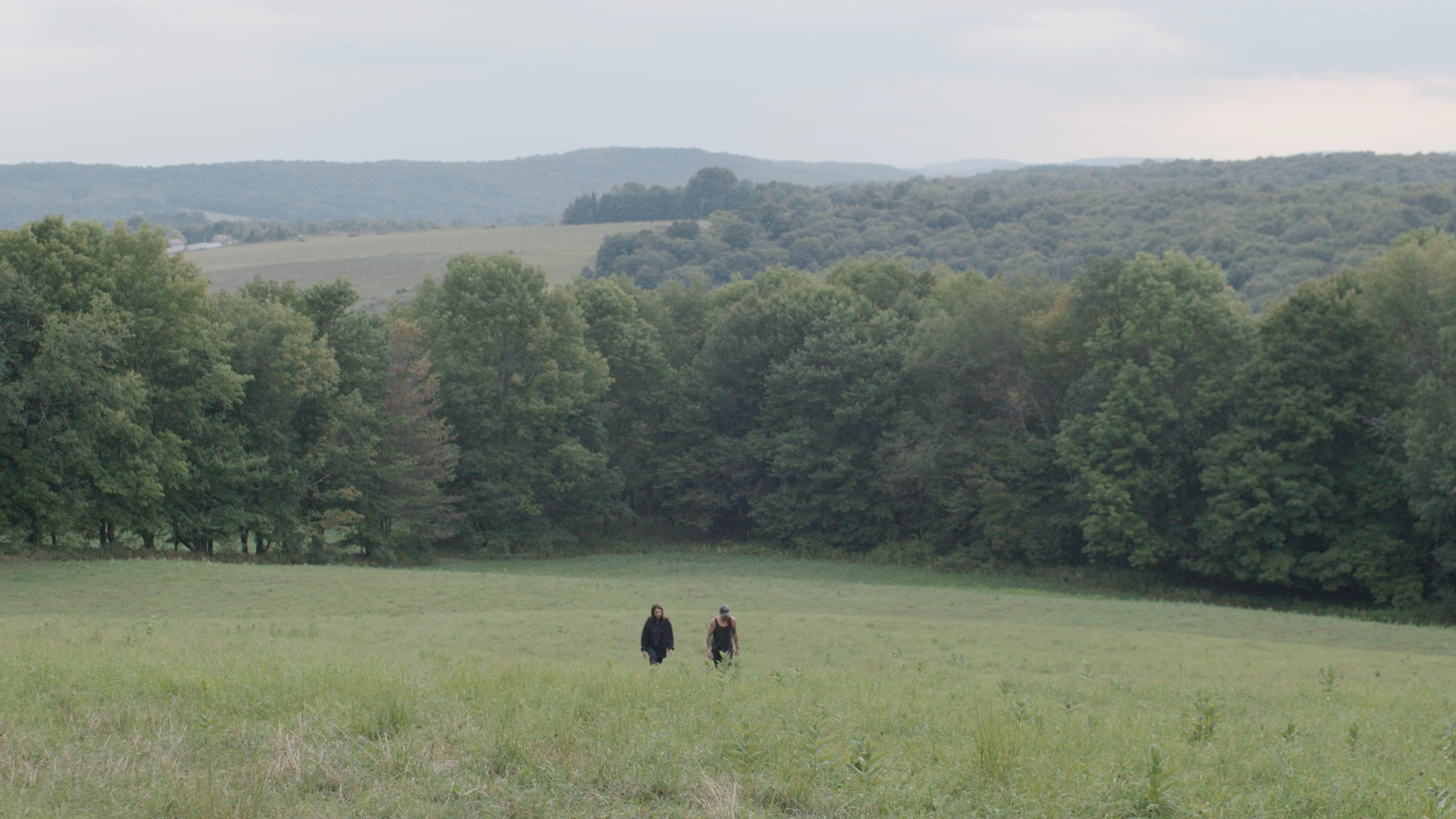 Residency at Papillon Farm
The Artist Residency at Papillon Farm is making art space more accessible and building networks to help less established artists
About
---
MISSION STATEMENT
The Artist Residency at Papillon Farm is a free, one week (I personally think 2 weeks makes more sense…) Summer Residency Program for emerging and established artists who otherwise may not have access to the space, time, or financial resources needed to dedicate themselves to their creative endeavors. Located on a ninety-four acre piece of land in Liberty, NY, our residency champions diverse artists working across a myriad of disciplines, including painting, photography, sculpture, writing, performance etc.. Prioritizing artists that currently work without the conditions and permissions to throw themselves into their work, we hope to provide a platform and physical space where artists are encouraged to develop skill sets within and beyond their main forms of practice.
Residents will participate with their cohorts in ongoing farming and manufacturing duties at Papillon Farm during their residency period, serving as our secondary goal of encouraging artists to develop skill sets beyond their existing practice and in engagement with the space they are inhabiting. 
The residency will culminate in a group exhibition (through our partnership with Duplex Gallery) in New York City. This exposure will further help the artists' expand their networks within the established art world.
Funding
Funds raised will be used for (1) Artist stipends (2) Construction and home improvement on the property to provide ample and accessible space to residents (3) Exhibition and production expenses for the culminating show at Duplex Gallery
 
A significant portion of our budget is providing stipends to the resident artists. It is extremely important to us that this residency is accessible and feasible for the largest number of artists. In accordance with this mission, the Residency at Papillon Farm will be free, and each resident will receive funding to help offset their living costs at home, as well as purchase groceries during their time at the Farm. For our Summer 2023 season, all residents will receive a $600 stipend. We hope this funding will eliminate any and all financial stress associated with removing oneself from the working world for a week to focus on making art on a farm. 


The next part of our budget will cover the costs of an exclusive show hosted by Duplex Gallery at the conclusion of the residency. This opportunity will tangibly increase the impact of our residency on the lives and careers of our artist-residents. 
The remaining portion of the budget is for the construction of artist studios and improvements for the living quarters. We have provided both high and low cost estimates for this work based on the amount of financial support we receive.
If our fundraising goals are surpassed, we will apply any extra funds to further improving the facilities for residents and roll over into funding for the 2024 residency.
Accommodations
Each resident will have their own bedroom in a generously furnished three-bedroom home. Writer's will be provided with a desk in their bedrooms.
Studios
Each visual artist resident will be provided with their own private studio.
All residents will also have access to the ample tools and resources in a large shared-workshop. These include equipment for woodworking, masonry,  welding(under supervision) and much more.
Exhibition
The final part of our budget will cover the costs of an exclusive show hosted by Duplex Gallery at the conclusion of the residency. This opportunity will tangibly increase the impact of our residency on the lives and careers of our artist-residents.  
Location
Papillon Farm is a gorgeous ninety-four acre property in the Catskills consisting of farmland, forests, meadows and even a large pond. While the majority of the farmland is currently devoted to hay production (think gorgeous rolling grass hills), new and exciting agricultural projects are taking root every season. Currently, these include a rose-garden, vegetable gardens, apple orchards, beekeeping, and a brand-new Christmas Tree farm, with so much more to come. An important part of Papillon Farm's vision is that as these agricultural projects expand and multiply, the Residency at Papillon Farm will grow and mature with them.
Nomination Process
All contributors to the Art Residency at Papillon Farm will be able to nominate an artist for our inaugural season. Anonymous and self-nominations are absolutely welcome. Once donating to the project, you will be granted access to a nomination form.
Budget
Our Summer 2023 budget will cover three major cost/expense categories:
1) Facilities
There are two components to our facilities budget:


Upgrading/furnishing of Lodging:
We are in the process of upgrading and furnishing our resident lodging and need funding for the following:
 Beds/bedding 
Washer/Dryer
Landscaping
Upgraded Doors
Front deck construction (with accessible entrance)
Construction of Second Art Studio:
We are also in the process of building a second art studio space. This project will either take the form of rehabbing an existing small structure or building a new structure.

Estimate for labor: $850
Low estimate for materials: $4850 (assumes appliances/furnishing are bought used)
High estimate for materials: $7400
2) Funding For Residents
Our resident funding budget consists of the three fellowships ($1800) plus travel ($300). 
Total Funding For Residents Cost: $2100
3) Post-residency Art Show at Duplex Gallery
Our budget for the post-residency art show will cover rental of the Duplex gallery space ($2500), a budget for an opening night reception ($400), and costs for promotional material ($200).
Total cost: $3100
Total Budget:
Low Estimate - $11,900
High Estimate -  $14,450
Here is a link to our Budget spreadsheet
if you'd like to dig in to specific items. If you'd like to donate items please reach out at
[email protected]
Our Team:
Eric Sacks is a writer, educator, and part-owner of Papillon Farm. He is currently an MFA student at the University of Texas at Austin. He leads a fiction workshop at UT Austin and teaches college math at the Coleman Unit Women's Prison.
Tourmaline is an award-winning artist, filmmaker, cultural producer, writer, and activist whose
work is dedicated to aestheticizing Black trans survival, beauty, and liberation. Her films and photographs live in the permanent collection of every major museum in NYC + beyond, and have been shown in and by a multitude of institutions including the 59th Venice Biennale. Currently, her self-portraits are centerpieces of the new Afrofuturist Period Room at the Met, unveiled in early 2022. Tourmaline's first solo European museum show opened in March 2023 at Mudam Luxembourg, centered around the digital video Pollinator, which won her Art Basel's Baloise Art Prize in June 2022. She is the author of the forthcoming official biography of Marsha P. Johnson (Tiny Reparations/Penguin Randomhouse, 2024), a Guggenheim fellow (2021), and a Time 100 Most Influential Person (2020). A multihyphenate, she also dropped her first clothing collection with Chromat in 2021, Collective Opulence Celebrating Kindred (COCK), a first-of-its kind bathing suit line for trans girls who don't tuck. Tourmaline's practice highlights the beauty of deviance and the power of transmutation; out of limiting conditions she dreams and executes limitless things.
Sydney Fishman is an independent curator, director, and producer living and working in New York City. For the past decade, she has worked with Marina Abramović' in both archival and curatorial roles; most recently, she curated Life Death Inbetween, Abramović's 2022 show at Galería Horrach Moya in Mallorca; currently, she is curating MARINA ABRAMOVIĆ: ENERGY CLOTHES at Galerie Krinzinger, Vienna, opening May 25, 2023. Fishman is a founder and the director of DUPLEX, a nomadic curatorial project formed in 2016, dedicated to supporting the work of emerging and genre-defying artists. DUPLEX existed as a physical gallery from May 2021–May 2023 at 17 Essex Street, mounting first-time solo shows by myriad artists including Jake Brush, Hannah Celli, Sophia Giovannitti, and Nereida Patricia. Fishman's curatorial practice is dedicated to close development of conceptual, performance, and physical work, with a particular emphasis on staging, recording, and archiving performance in newly alive ways.

David Justice is a software engineer, mechanic, harm reductionist and co-owner of Papillon Farm. Out of a self-taught hacker practice, Justice worked as a senior software engineer for six years at Firefox before moving to a freelance project basis, specializing in decentralized systems and Web Browsers. For the past four years, Justice has run the grassroots outreach project Don't Forget The Streets, distributing clean syringes, crack pipes, seasonal and hygiene items, clothing, and food on a weekly basis throughout the Lower East Side. Justice ran the harm reduction arm of the 2020 People's Space takeover of Performance Space New York, and has performed in multiple conceptual pieces staged downtown including at The Bowery Hotel, DUPLEX, and PPOW. At Papillon Farm, he maintains bees, maple syrup production, vegetable gardens, and new construction projects, and envisions the farm as an ultimately self-sustaining place. Each of his myriad projects unites in a spirit of total autonomy and freedom for all, including those who society tends to render as deviant, criminal, or disposable. 
Contribute
---
Become a financial contributor.
Residency at Papillon Farm is all of us
Our contributors
4
Thank you for supporting Residency at Papillon Farm.