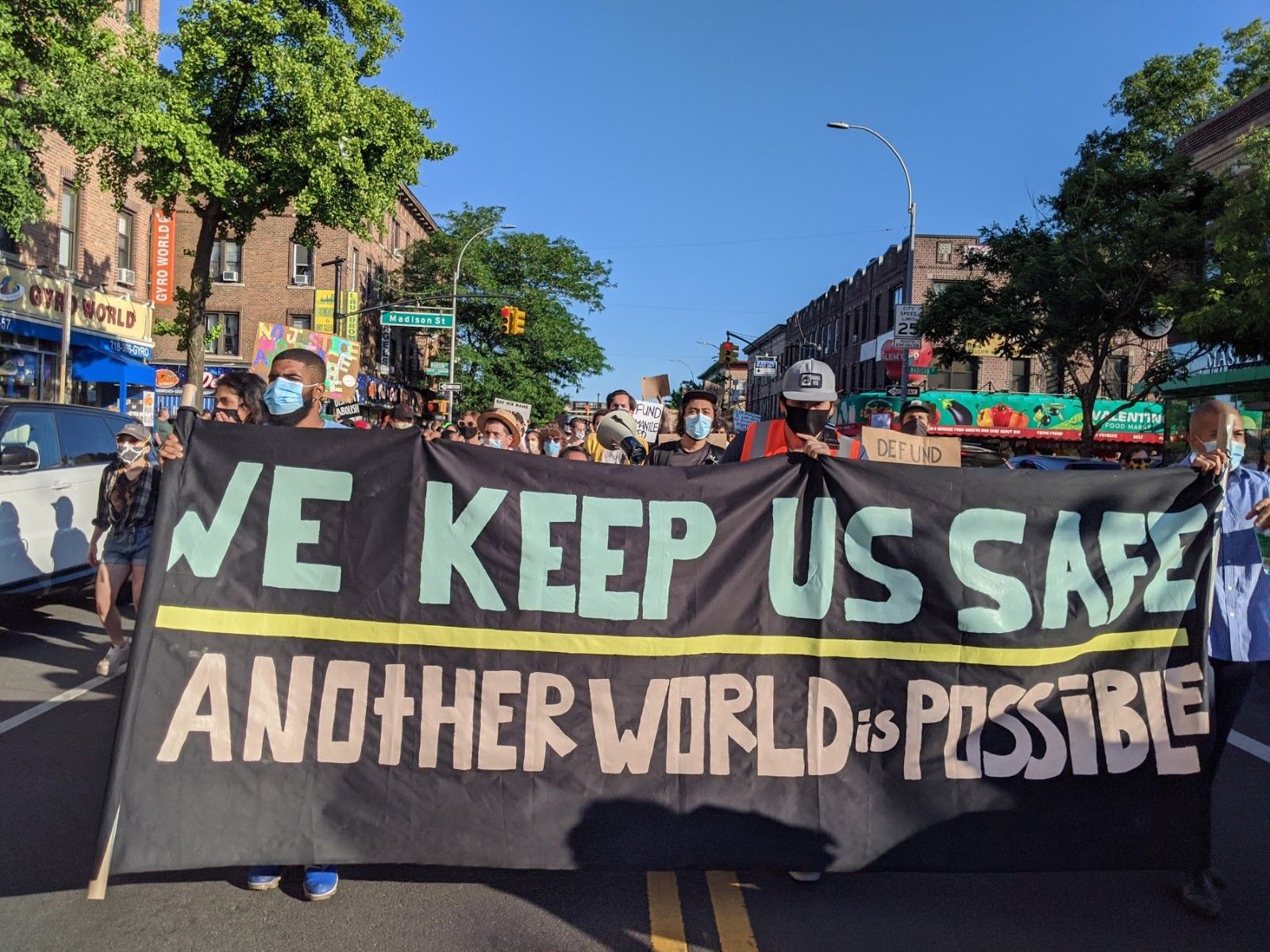 Ridgewood Mutual Aid Project
We provide mutual aid to our neighbors in Ridgewood, Maspeth, Glendale, and Middle Village in the form of food distribution, a community fridge, homeless outreach and eviction defense support.
Contribute
---
Become a financial contributor.
Financial Contributions
Homeless Outreach Project
Our Homeless Outreach Project is raising money to purchase supplies for our neighbors in Ridgewood/Bushwick, Glendale, Maspeth & Middle Village. I... Read more
$10,275.60 USD of $8,000 USD raised (128%)
Starts at$5 USD
Top financial contributors
Individuals
Incognito
$1,875 USD since Nov 2020
Theresa Scharff
$1,400 USD since May 2021
Incognito
$1,150 USD since Jan 2021
Theodore Sidell
$1,100 USD since Nov 2020
$1,100 USD since Jan 2021
Ridgewood Mutual Aid Project is all of us
Our contributors
544
Thank you for supporting Ridgewood Mutual Aid Project.
Incognito
Homeless Outreach Project
$1,150 USD
Theodore Sidell
Homeless Outreach Project
$1,100 USD
Budget
---
Transparent and open finances.
Total disbursed
$38,798.32 USD
About
---
We're in a public health crisis and neighbors in Ridgewood, Queens and surrounding neighborhoods are coming together. We need your support to make this work possible. 


The Ridgewood Mutual Aid Project was formed when organizers with the Ridgewood Tenants Union (RTU) put out a call for volunteers in the neighborhood to come together and support other neighbors in need during the COVID 19 pandemic. The Ridgewood Tenants Union is an anti-gentrification, independent and tenant-led housing rights group run by volunteers that was formed in 2014 to build tenant power and fight displacement in a neighborhood long controlled by homeowners and the politicians that advocate solely for them. 
We put out that call on March 16. The weekend prior, four organizers with RTU met right before the city started to shut down to curb the spread of COVID 19. We already knew that the local government would not provide our community with the resources it would need to ride out what we were about to experience. At monthly RTU tenant assemblies we start meetings by going over four main tenets: 


We want to hear about the issues you are going through as tenants
We want to come up with a plan together to tackle those issues
We want this to be a space were we are supported by one another
We believe that in joining forces as tenants and with our allies we can create a neighborhood that is no longer controlled by the interest of developers and corporate landlords that only want to make a profit
Mutual aid has always been at the very foundation of our work and since March 16 2020 the Ridgewood Mutual Aid Project has grown by over 600 members that have agreed to practice safety protocols while engaging in mutual aid work. Our
original fundraiser
raised over $50,000 since we launched in March and with these funds we have been able to provide groceries and other support to over 400 families in Ridgewood, Maspeth, Middle Village and Glendale.  Immigrant families are still in need, however,  and we'll need to raise more funds to make sure their needs are being met as we continue to organize against evictions and other housing issues. 
Please join us! To get involved visit our page at:
https://www.ridgewoodtenantsunion.org/join/
If you would like to see how our previous donations have been used, please check this document:
https://docs.google.com/spreadsheets/d/1dmn0X_zpjx4-z1hQgyHXtLX8CTPV9QZ-2okKkehBPzU/edit?usp=sharing