Collective pending approval.
Awaiting approval from Open Collective Foundation.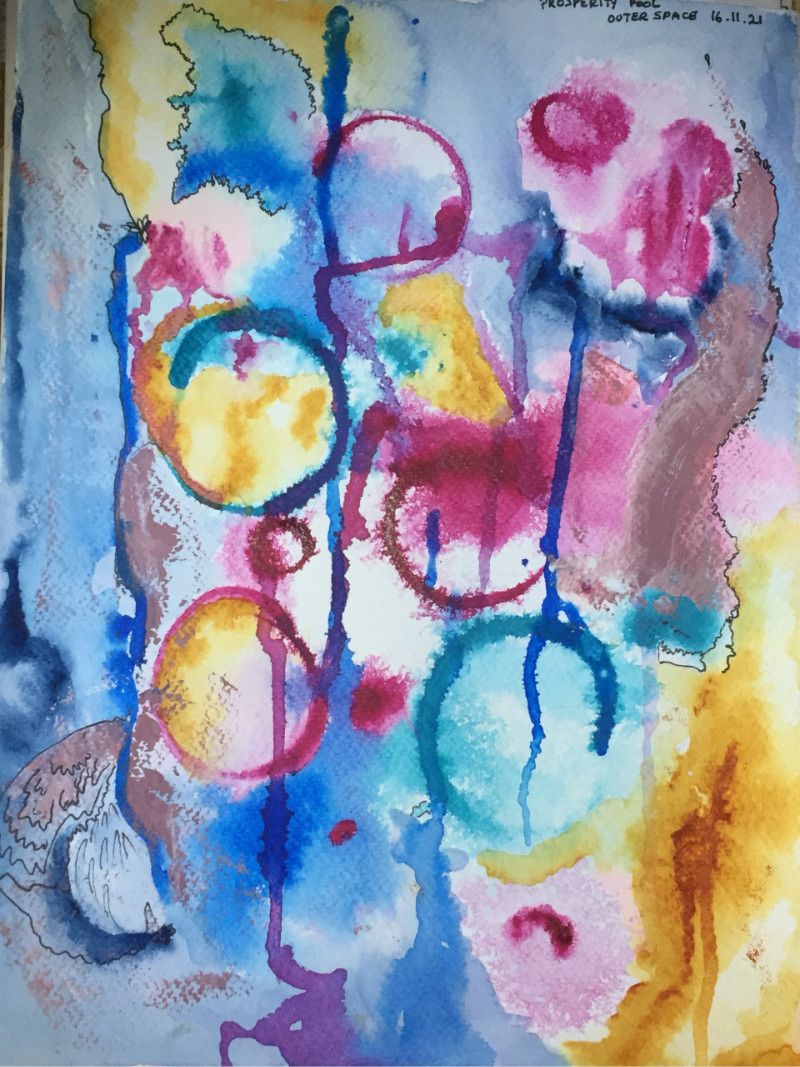 Samara Trust
A heART Source Library of Ecosystemic Facilitation Pooling Prosperity for Samara Sanctuary Studios
Contributors
---
Events
Samara Trust is hosting the following events.
The Samara New Moon Ceremony has become a stable point in our rhythms. A ceremonial space where w...
Read more
Samara Trust is all of us
Our contributors
3
Thank you for supporting Samara Trust.
Budget
---
Transparent and open finances.
Invoice #66232
quest
march-moon
2022
kween-bee
Invoice #66231
quest
march-moon
2022
kween-bee
Invoice #66230
quest
march-moon
2022
kween-bee
Connect
---
Let's get the ball rolling!
News from Samara Trust
Updates on our activities and progress.
About
---
We are
Samara Trust
, the HeART Source Library offering Multidimensional HeART Spaces and Stories of Ecosystemic Facilitation as regenerative public goods to individuals, communities, and organizations on the frontiers of cultural and economic conscious evolution.
In plainer words, we are a decentralized organization of facilitators that helps organizations and communities attempting to regenerate our Earth (revitalizing soil, forests, waterways, capturing carbon, etc.) and regenerate our culture (moving away from relations and systems that are extractive, rivalrous, and fear-based towards those that are sustainable, anti-rivalrous, and love-based). We hold space and learning journeys where people can witness and overcome the gaps between their heart-based desires to heal Earth and our culture, and their behavior, beliefs, and actions.
This library celebrates the ethic of
heART source
as
an embodied evolution of open source philosophy. We know heART source creations as open source art forms created by the heart with no limit to form; we see facilitation, education, learning, systems design, governance, reciprocal sharing (a heart-based form of economic exchange), storytelling, music, and painting all as possible heART source creations.
The founding members of Samara Trust hold a very particular perspective and ambition: We believe that any true solutions to our wicked planetary and social crises must decode and supersede the
generator functions
that currently drive the entropic extraction of humanity and our ecological basis of survival. We are advocating for new perceptions and protocols for human sovereignty capable of running economic exchange that serves all life in unconditional love and wholeness - something we call the
Syntropic Wellness Economy
.
We practice and prototype in Samara Trust, knowing that true systems transformation must first occur inside each of us via our own learning, unlearning, and human and spiritual development, as there is no such thing as separation from the systems we live in and generate.
Just like a public library, you can think of Samara Trust as the infrastructure, resources, and systems that support the learning and work of its members. We're organized as a DAO, although we prefer the term
Harmonic Human Organization (HHO)
.
If you'd like to connect deeper, whether through finding ways to support our work, following our journey, or becoming involved yourself, please visit
Tune in to Trust
.
We hope you enjoy exploring with us and that we might spark some beautiful inspiration inside you. 🌺

By supporting our collective, you will help us build this library through cataloging our innovations and offering greater depths of service to the communities we serve.
With love from our heart to yours!
💞🌎


heART by Tyler Wakefield