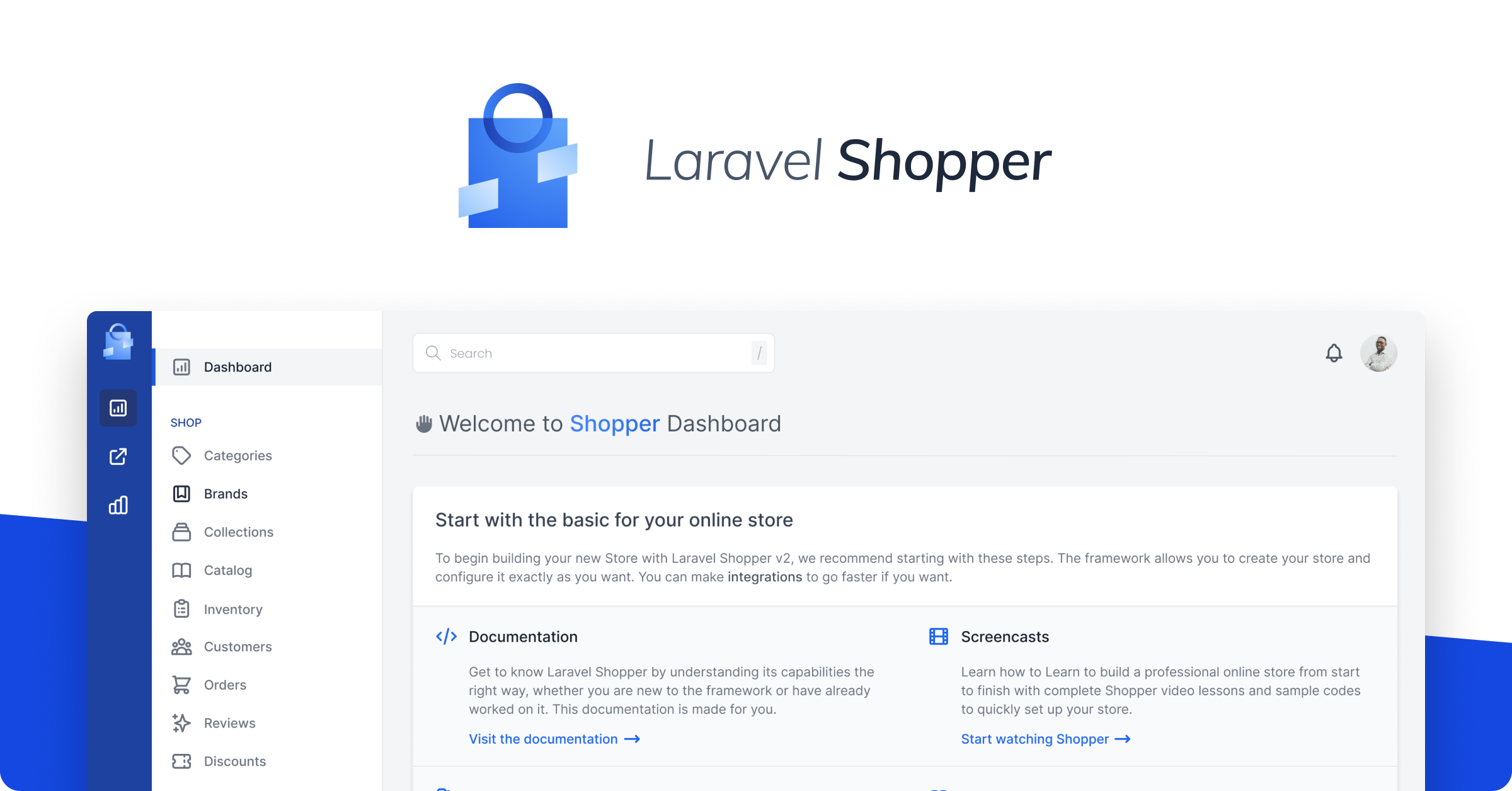 Shopper Labs
Everything we do at "Shopper Labs" is aimed at making web developers fast, happy and productive in creating e-commerce sites. This mission is what drives us every day. It is at the heart of all the code we write.
Contribute
---
Become a financial contributor.
Shopper Labs is all of us
Our contributors
1
Thank you for supporting Shopper Labs.
About
---
Hey guy! 👋
My name is
Arthur Monney
, i'm a big fan of Laravel Framework and i love create useful packages for the this framework. I Created
Laravel Cameroon
to share tutorials, posts and videos with Laravel and improve the skills of users on projects and events built with Laravel in my country.
Since 2 years i decided to work only with Laravel and React and i got some opens source project Like
Laravel Notify
,
Laravel OAuth
and recently i'm working on the 2nd version
https://github.com/laravel-shopper/framework
of my Package Laravel Shopper.
Work on Laravel Shopper
Shopper Franework
is a Laravel package that allows you to create a complete and fully customizable administration for the management of e-commerce sites. The goal of this tool is to allow you to customize the experience of the store owners according to the type of business that is being conducted.
Tools like Prestashop, Magento, WooCommerce and others do not offer the possibility to completely modify their architecture according to the needs of the store owners. That's why Laravel Shopper allows you to modify the structure of each module or component such as
Shopper
is built using the TALL Stack preset with
Livewire
,
AlpineJS
and
Tailwind css
Why sponsor me ?

The sponsorship will allow me to start the development of a lots of open source packages for further management of online sales sites like Shopify and Prestashop, while keeping Laravel's comfort and customizations. And to set up a demo open source projet built with Laravel Shopper 🤩 .

And finally create a full course screencast for How to create a online Store with Laravel Shopper

I full appreciate your support ❤️ 🙏🏾  .