Possible Futures has been archived.
Possible Futures has been archived and is no longer active.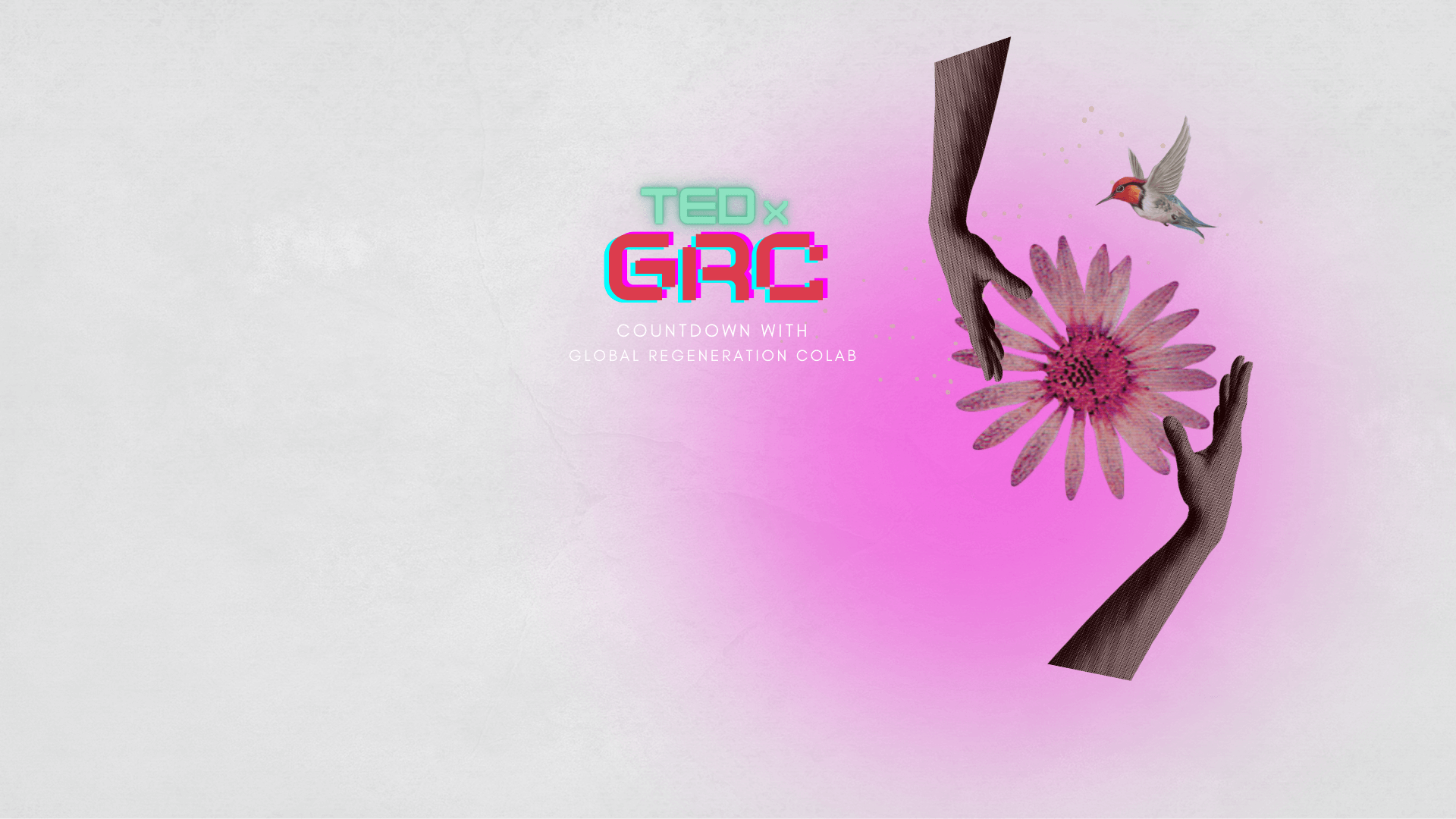 Possible Futures
A TEDxGlobalRegenerationColab Countdown event on regeneration in the Global South
Saturday, October 17, 2020, 6:00 PM - 10:00 PM (UTC+08:00)
About
---
As COUNTDOWN TEDx's are held
all around the world
, the
Global Regeneration CoLab
hosts dialogues on our
Possible Futures
, to acknowledge the stories of regeneration in the Global South.
We invite you in to our conversations of panel discussions, creative expressions and breakout rooms.
Our friends in the Global North are welcome to observe, absorb and learn!
Panellists
We have invited knowledgeable academics, researchers and practitioners to grace our panels.
Panel 1: The Story of the Global South (Portuguese/English)
Panel 2: Decolonisation & DTM (Decolonising The Mind) (English)
Panel 3: Pluriversality & Regeneration (English)
Artists
We are inviting artistic expression throughout our event, featuring
Language
We will be creating breakout rooms for different languages - so that you may choose to engage with others in your preferred language.
Our team of Brazilian Portuguese and English-language transcriptionists will be using Microsoft Live Translate to bring you the conversations in the languages you prefer.  Do download Microsoft Live Translate on your phone or use the Chrome browser to access our Live Translate room - details live on Zoom.
We will be sending out the Zoom link a couple hours before the event begins.
We thank our gracious contributors from the following collectives and organisations:
Futuro Possível
, Brazil
ReimagineSA
, South Africa
Green Releaf
, Philippines
7Vortex
, Mexico / Belgium
Design Science Studio
, habRitual & Buckminster Fuller Institute
Deep Adaptation Network
Permaculture CoLab
Global Regeneration CoLab
Budget
---
Transparent and open finances.
Total disbursed
$610.09 USD