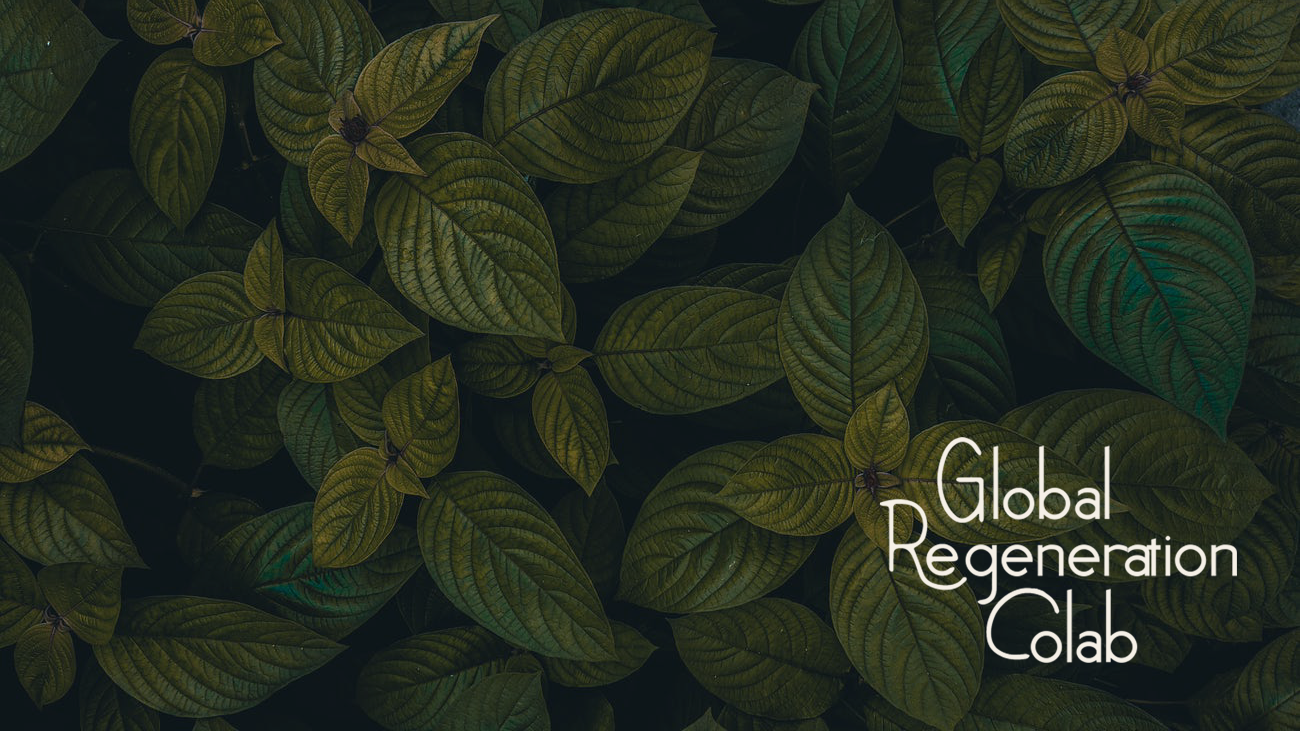 GRC Activation Team
Global Regeneration CoLab: let's accelerate a regenerative future
Contribute
---
Become a financial contributor.
A TEDxGlobalRegenerationColab Countdown event on regeneration in the Global South
Top financial contributors
Individuals
Incognito
$20 USD since Oct 2020
What's new with GRC Activation Team
Stay up to dates with our latest activities and progress.
COLAB PARTY
🌈🎉🙌🏽 Open invitation to COLAB PARTY 🍓🥝🍊 hosted by the Global Regeneration CoLab within a larger networks-of-networks Open Space event called Flourishing Futures! Non-GRC folk register here:...
Read more
Conversations
Let's get the ball rolling! This is where things get planned and sometimes this is where things get done. Ask questions, thank people for their efforts, and contribute your skills to the service of the community.
Budget
---
Transparent and open finances.
Monthly financial contribution to GRC Activation Team (br...
from Michael Lennon • 11/29/2020
Monthly financial contribution to GRC Activation Team (br...
from Adam Sgrenci • 11/24/2020
Monthly financial contribution to GRC Activation Team (br...
from Judith D. Schwartz • 11/24/2020
Today's balance
$6,537.01 USD
Estimated annual budget
~ $13,238.94 USD
GRC Activation Team is all of us
Our contributors
39
Everyone who has supported GRC Activation Team. Individuals and organizations that believe in –and take ownership of– our purpose.
About
The
Global Regeneration CoLab (GRC)
engages committed individuals, groups, and organizations to catalyze flourishing and mutually-regenerative socio-economic systems, ecosystems, and communities. By empowering stakeholders to connect, learn, share and mutually support, we are holding space for this emerging reality while co-creating a system-shifting movement in a way that we could not do alone.
We are committed to acting together;
seriously, playfully, and in experimentation
; cognizant of unprecedented and immediate global challenges and opportunities. GRC members are called in myriad ways to help bring regenerative mindsets, innovation, and relationships into being. Members share a commitment to accelerating regeneration. As such, GRC members are the primary initiators and amplifiers of action in the ecosystem, assisted by the
GRC Activation Team
.
Think of the GRC as an effort to enrich the
"soil"
from which regenerative initiatives may flourish. More about Global Regeneration CoLab in the
GRC Charter
.
See this deck
for more about the CoLab and what people are saying about it.
Global Regeneration CoLab is a fiscally sponsored project of
Inquiring Systems, Inc
(ISI), EIN: 94-2524840. Please consider making a donation to GRC online (above) or by check. You can make checks payable to ISI with GRC included in the memo. Please mail checks to:
Global Regeneration CoLab
c/o Inquiring Systems Inc. 
101 Brookwood Ave.
Ste #204
Santa Rosa, CA 95404
USA