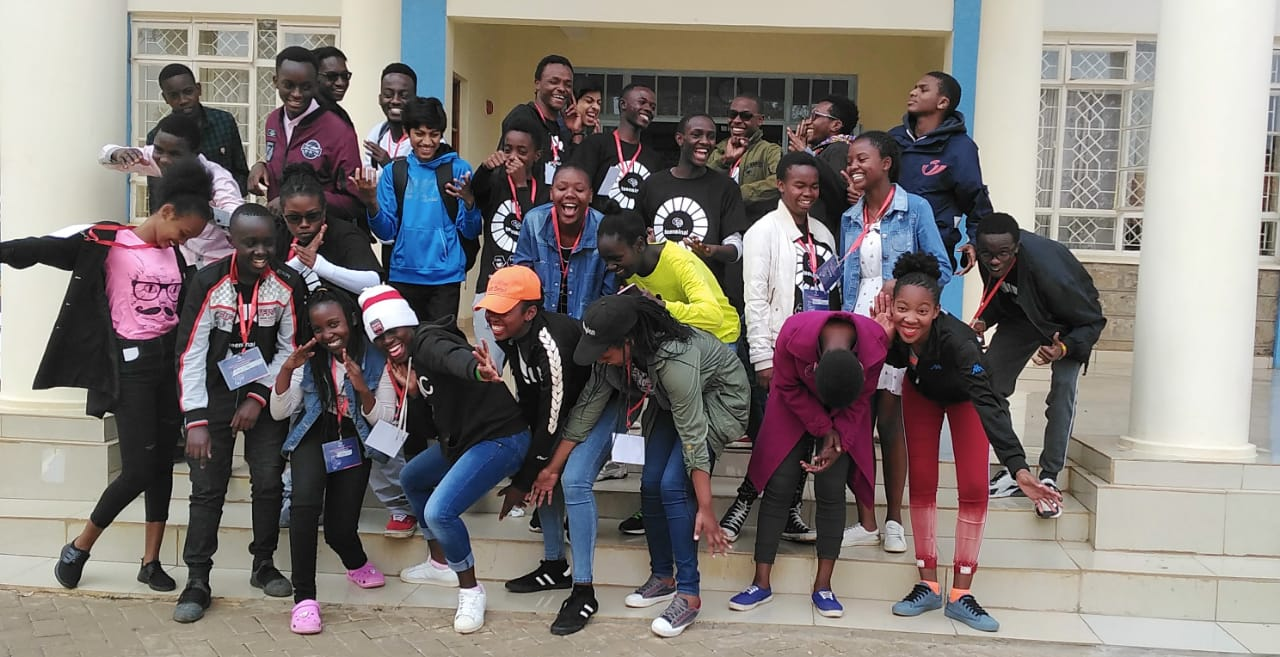 Teens in AI Africa
Teens in AI Africa aims to empower young people from across Africa to solve world's most pressing problems using Artificial Intelligence. Find out more on www.teensinai.com/africa
Contribute
---
Become a financial contributor.
Events
Teens in AI Africa is hosting the following events.
We are running a hackathon in Nairobi, Kenya to inspire teenagers into AI
Girls in AI (#GirlsInAI2020) workshop is how we want to celebrate the International Women's Day a...
Read more
Every year Teens in AI celebrates women by inspiring girls into solving world's most pressing pro...
Read more
Top financial contributors
Individuals
Guest
£50 GBP since May 2021
Teens in AI Africa is all of us
Our contributors
4
Thank you for supporting Teens in AI Africa.
Budget
---
Transparent and open finances.
Connect
---
Let's get the ball rolling!
News from Teens in AI Africa
Updates on our activities and progress.
Girls in AI Global - Africa edition
There is a staggering gender gap in the representation of women within the Computer Science field with only 18% females. Even more concerning is that within AI, female representation stands at only 12%.We are on a path to change this sta...
Read more
About
---

It exists to increase diversity and inclusion in artificial intelligence.

We aim to democratise AI and create opportunities for underrepresented talent. We do this through a combination of:
expert mentoring 
talks and workshops 
hackathons, bootcamps and accelerators 
company tours
networking opportunities that give young people aged 12-18 early exposure to AI for social good.
Our vision is for AI to be developed by a diverse group of thinkers and doers, advancing AI for humanity's benefit.
Teens in AI Africa
aims to empower teenagers aged 12-19 across Africa into solving Africa's problems using artificial intelligence and data science. It was kicked off in Nairobi in August 2019 with support from Indaba Deep Learning, which took place in August 25-30 in Nairobi, Kenya.
Ober 50 teens (50% girls) had a chance to learn about AI for social good.
With over 70 applications received from teenagers and 200 applications received from mentors, Teens in AI Africa had 13 speakers, 7 judges, 60 teens and 40 mentors working in 8 teams addressing 3 UN SDGs: climate change, education, and health and wellbeing. Following the hackathon, Teens in AI will now run monthly meetups in Nairobi, Kenya. 
The target audience was introduced to data, Machine Learning and Artificial Intelligence; and how they can leverage on design thinking with a combination of AI and ML to come up with solutions that face SDGs 3, 4 and 13. AI is gaining traction at a quicker pace, influencing the way we live and interact.

 The panel of judges included:
Philip Thigo- Data Science Specialist
Sarah Hooker - AI Resident, Google
Shakir Mohamed - Research Scientist, Google Deepmind
Jacqui W. Stewart - Head of Digital & Innovation at I&M Bank Ltd, Kenya
Jade Abbott - Senior ML Engineer at Retro Rabbit
Celina Lee - Co-Founder & CEO at Zindi Africa
Marc Deisenroth - Senior Lecturer, Imperial College London
Kevin Kavai - Developer at The Open Institute
 Teens in AI Africa vision:
Encouraging kids & teenagers across Africa to pursue computing and technology.
Introducing children into the field of data science
Encouraging teenagers to explore design thinking techniques to come up with solutions to common problems facing them and the society at large.
Introduce teenagers and children to ML and AI and help them understand this dynamic field.