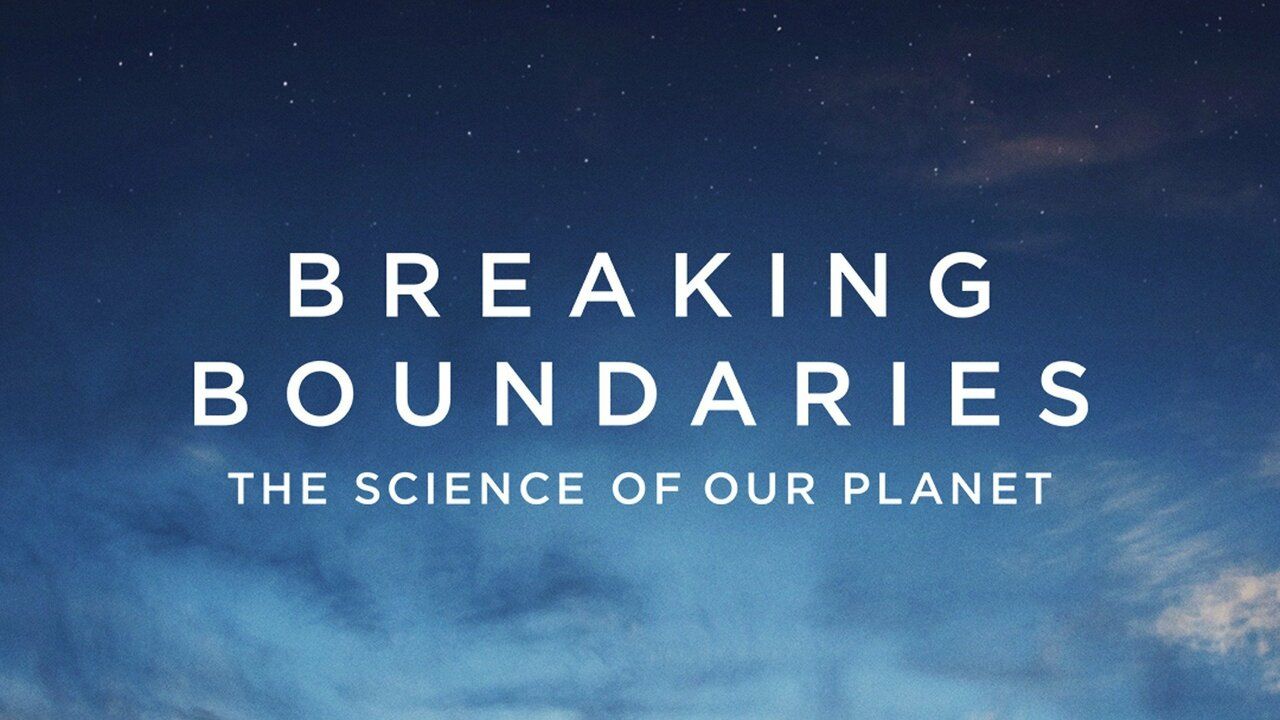 MMMM! Monday 13 Nov, Movie (Breaking Boundaries: The Science of Our Planet), Meal & Mingling
Inspiring documetaries, short films by local filmmakers, organic veg curries, + hot & cold drinks
Monday, November 13, 2023, 6:00 PM - 9:00 PM (UTC+00:00)
About
---
United Diversity Bridport
and
Sustainable Bridport
present:
MMMM! Monday Movie, Meal & Mingling
Inspiring documentaries, short films by local filmmakers, organic veg curries, hot and cold drinks.
An exciting new fortnightly event for Bridport in the lovely White Room at the Chapel in the Garden (entry via Rax Lane)
This week we'll be screening

Shorts from about 6:30pm:

Then the main features from about 7pm:
Breaking Boundaries: The Science of Our Planet (1hr 13 mins) 2021
Breaking Boundaries
tells the story of the most important scientific discovery of our time - that humanity has pushed Earth beyond the
planetary boundaries
that have kept Earth stable for 10,000 years, since the dawn of civilisation. The 75-minute film takes the audience on a journey of discovery of planetary thresholds we must not exceed, not just for the stability of our planet, but for the future of humanity. It offers up the solutions we can and must put in place now if we are to protect Earth's life support systems.
IMDb - 7.7 / 10
Rotten Tomatoes Audience score: 74%
At
United Diversity Bridport
we're working to make the Bridport bioregion a home to thriving people, in a thriving place, whilst respecting the wellbeing of all people, and the health of the whole planet.
In short: meeting the needs of all people, within the mean of the living planet, aka getting Bridport into the Doughnut, the safe and just space for humanity, as per
Doughnut Economics
:
Back in 2018 the Intergovernmental Panel on Climate Change said we need "rapid, far-reaching and unprecedented changes in all aspects of society". So that's our goal. To make "rapid, far-reaching and unprecedented changes in all aspects of society" a reality in our locality.
And given the
latest update on Planetary Boundaries science this year
shows
we've now crossed 6 out of 9 boundaries,
this work is more important urgent than ever, and it felt important to show this film.
We'll also have:
Delicious organic vegetarian curries from Fergus Bradbeer aka Vegie Vortex (who also does the curries at Beach and Barnicott), plus hot and cold drinks. Please pre-order your food if at all possible.


Please note:
Our room hire costs £42/ week so if you're able to able to contribute more than the default ticket amount then please do so. 

We also need to ensure enough people come along to make it worthwhile for Fergus to keep coming along to cook up the delicious food - so invite a friend!

Many thanks in advance. Together We Have Everything.

Get your tickets and pre-book your food now 🎟️ 🍲😋 
United Diversity Bridport
Our goal: get the Bridport bioregion into the
Doughnut
by making "
rapid, far-reaching and unprecedented changes in all aspects of society
" a reality in our locality.
If you'd like to help out or get more involved:
Budget
---
Transparent and open finances.
Total disbursed
£101.04 GBP