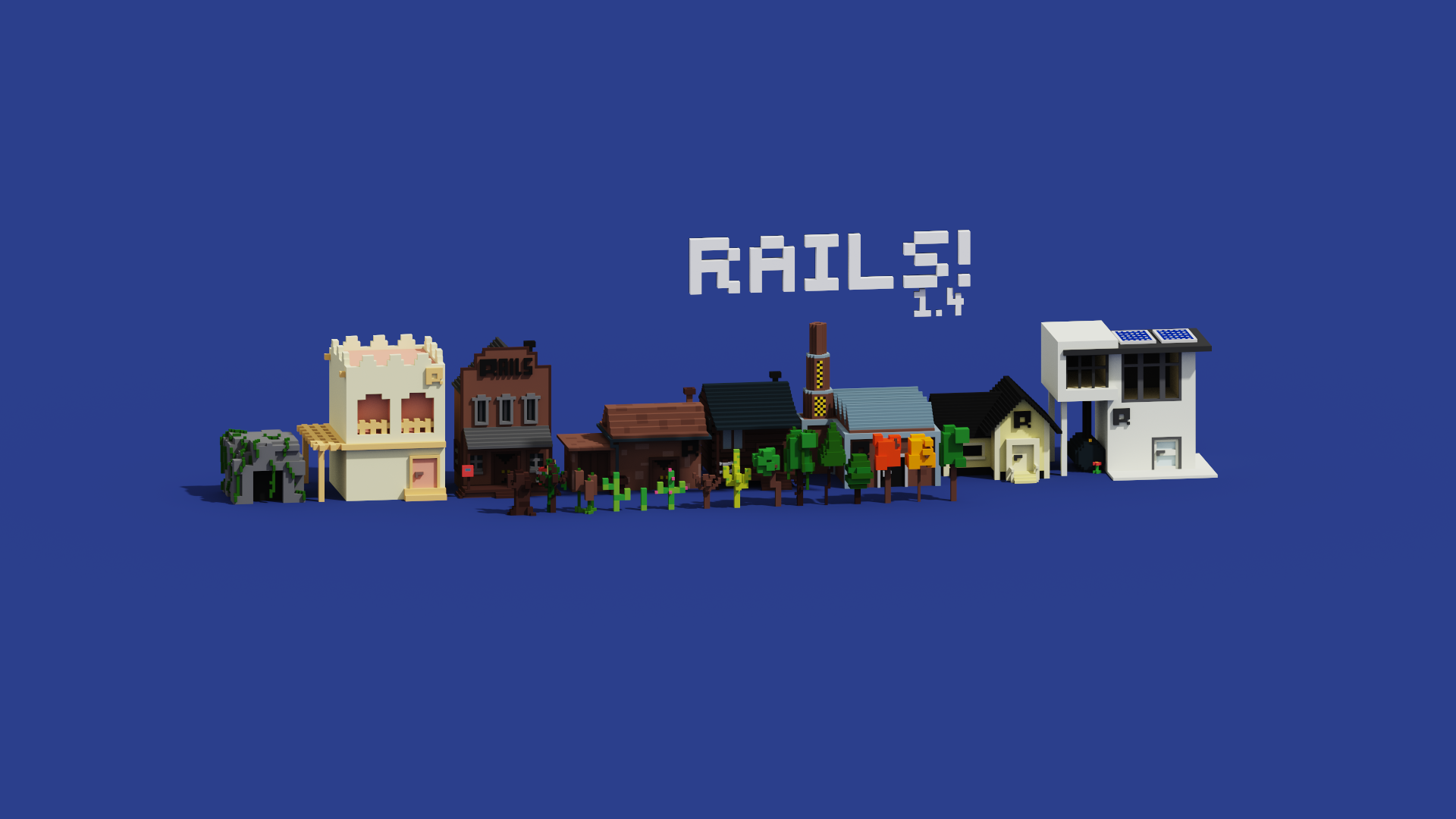 Rails!
Your donation supports Rails! developer to continue the development of the game.
Contribute
---
Become a financial contributor.
Rails! is all of us
Our contributors
1
Thank you for supporting Rails!.
Connect
---
Let's get the ball rolling!
News from Rails!
Updates on our activities and progress.
Rails! 1.4
⭐️ Rails! 1.4 is rolling out soon on Google Play with new improvements. Visit waterfalls 🌊 and new biomes 🌴. Find out all new features ✨ on Google Play! Download now or update Rails! on Google Play.
Read more
Rails! 1.3
⭐ Rails! 1.3 is rolling out soon on Google Play. 🌎 Explore new beautiful worlds and do not blow up the train in the air 💥. New characters are waiting for you ⌚. Download now or update Rails! on Google Play....
Read more
About
---
We are an indipendent GameDev Team 🎲, based in Italy 📌 with big dreams 🌙. We don't want to revolutionize the game industry 🚫, but the entire world 🌎, find out how.🎈

Our mission is to have fun 🎉 by developing games. And let you have fun of course by playing them ⏯. That's the easiest part.


We both belive in electric mobility 🔌 so much that we will invest ~50% of ads revenue 💰 to the transition to zero-emission mobility 🚗. We will build free electric charger 🔋 for cars with renewable energy sources like solar 🌞. But we have a lot to do 🏃‍♀️, and our dream is too big for now 🕑, that's why we need you 🌱.


Each ad you see in the game 😠, it is used for a good reason 🙂. We can do it only with you, community 🤼! 

______________________________________________________________________________________________________________
We are fully supporting $ÐOGE and $SHIB crypto 💖 as they can really be the future of payments 💵.


We invested a small amount of our resources 💰 to buying them and we are planning to hold and not sell 🚀.

The revenue at some point (if any) will be entirely 💯 used to continue developing Rails! 🚊 and the Volta Universe 🪐 and if more than expected, the majority part will be used for Volta Renewable Energy Transition 🌞 (VRET), our super secret renewable project ⚡️.


If you are considering to donate crypto 🙏🏻, you can do it via
$ÐOGE at D7ezMe4D4rBTQFDkKbjhgUBJMrurwVP1n3
$SHIB at 0x61525c3430a08d72f2d6a08653830833c2a1da50
BTC at 17auzryVW9DYQuziCjFwSbbutugGJe8XyH
RVN at RSsmUvA763tVNmnC7RRoVMa5ZnurvjSGaM 

Thanks for your help! To the moon very soon.